By James Simpson, SLP Intern
Hello and welcome to the first official blog post of the 2023 Summer Leadership Program!  
The first day of SLP has been a long time coming, and I couldn't be happier to finally see Sarah's months of planning and dedication come to life, and – of course – our eager participants.  
Sarah and I began our day by meeting the participants downstairs and immediately working on our own kind of a trust exercise with the participants – headshot photos before 8 a.m. and their first cup of coffee. They moved upstairs, mingled, and enjoyed pastries from local favorite Honeycomb Bakery and fresh brewed Mitchell's Coffee.
At 8 a.m. sharp (Sarah runs a tight ship), participants made their way to their seats, and we began the orientation presentation. We briefly heard about the LEDC, the recently launched New to Lakeland website, and the Catalyst project before it was time to hear from our first two speakers: Christin Strawbridge and Christiaan Abbott, the President and Associate Director of Catapult.
They spoke on the history of Catapult and the importance of entrepreneurship to Lakeland. For most of our participants, the tour of the facility was the highlight. Catapult is an inspiring testament to the spirit of our city, and as we wandered through the makerspace and the kitchen, the passion for each entrepreneur's project was apparent. As we moved upstairs, our speakers showed off the coworking space and the participants asked questions about membership and business development.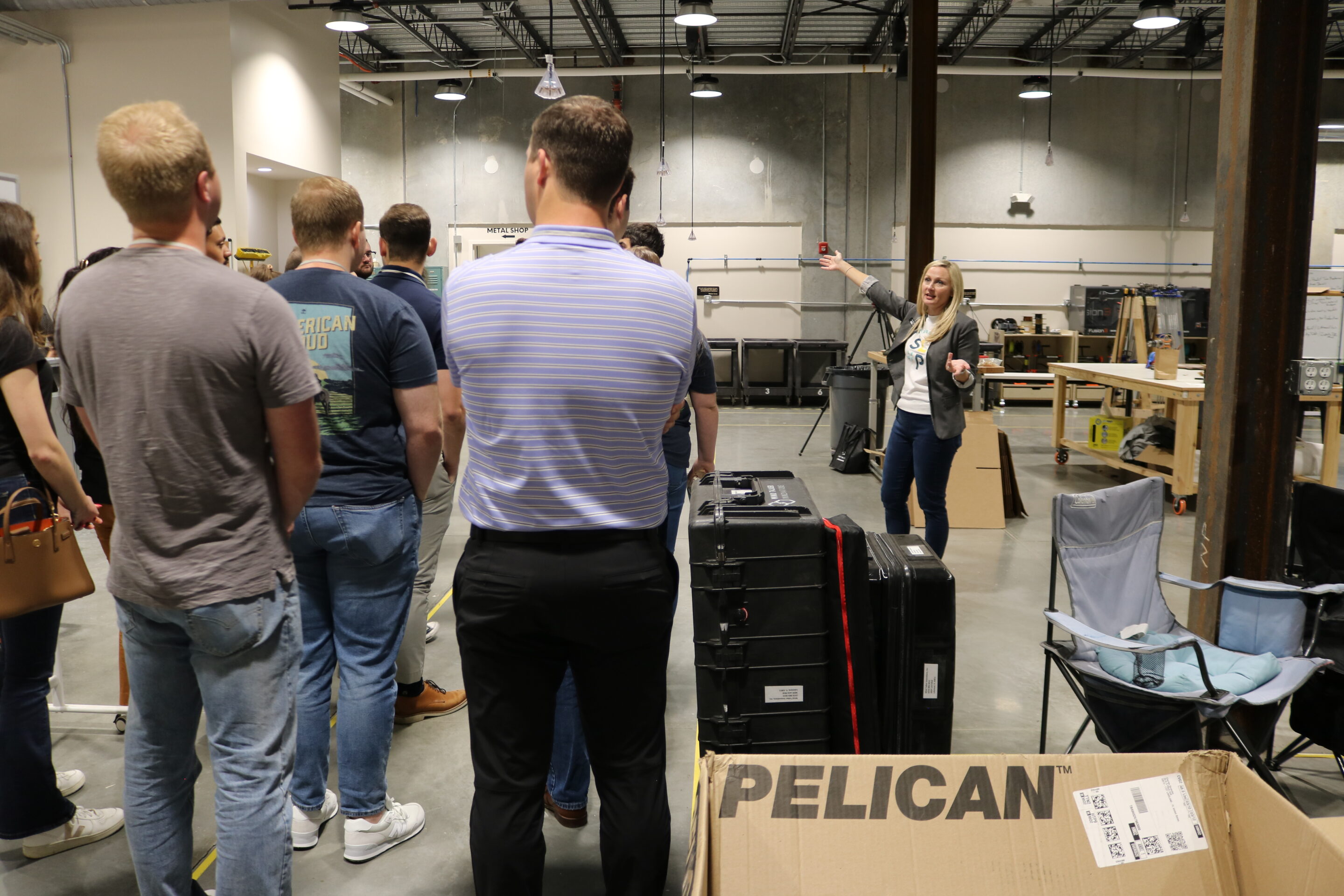 Once we returned from the tour, Randall from Team Training Unlimited took our group through a series of not so traditional team building exercises. To end the session each group was challenged to build a bottle rocket out of their assigned materials. This emphasized the importance of innovation and creativity – important principles in both rocket building and the workplace.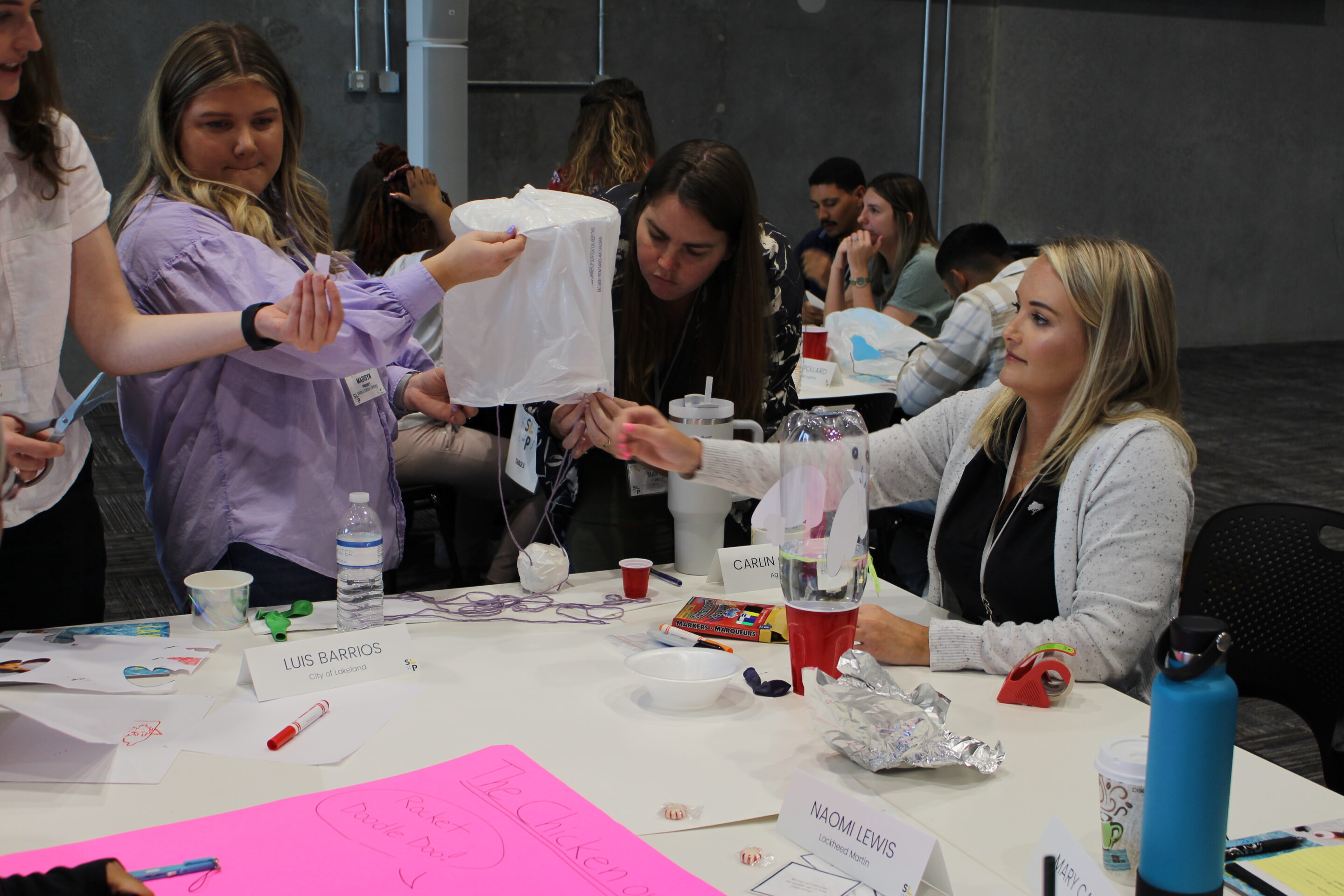 When we got back from launching rockets in the parking lots (read: team building through teamwork, competition, and creativity) we broke for lunch catered by Catapult's own Our Noire Kitchen and great table conversations.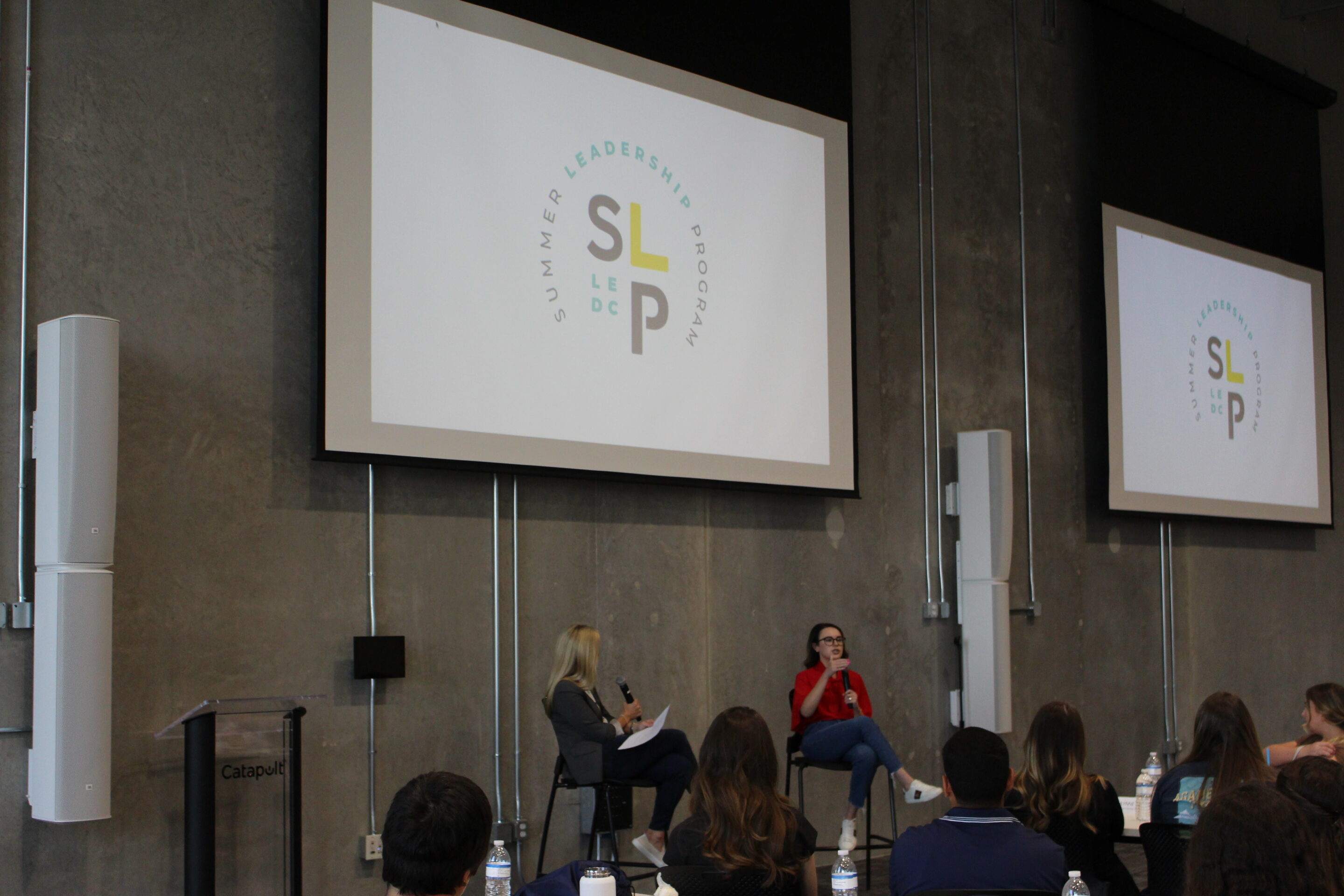 After lunch we moved quickly into our session of speakers for the afternoon and Representative Josie Tomkow kicked us off with her fireside-style chat on civil service. Rep. Tomkow has quickly stepped into leadership roles in legislative areas she cares about. For Tomkow, those are education and agriculture, as well as bringing as many resources as possible to Polk County. I hope the group walked away remembering that anyone can inspire legislation, and that sometimes all it takes to get involved in the community is for you to raise your hand and volunteer. 
Next Pastor Tim Rice spoke on "growing where you are planted." He challenged the group to imagine really settling into a place. Where would you end up? What would that look like for you? He highlighted America's focus on mobility and begged the question "at what cost?" As a young person who's particularly inclined to romanticize a transient lifestyle, but also considers himself a bit of a homebody, Rice's talk put this contradiction right in front of my eyes. In a room full of people aged 20-30 I can only imagine the internal conversations that went on during the talk.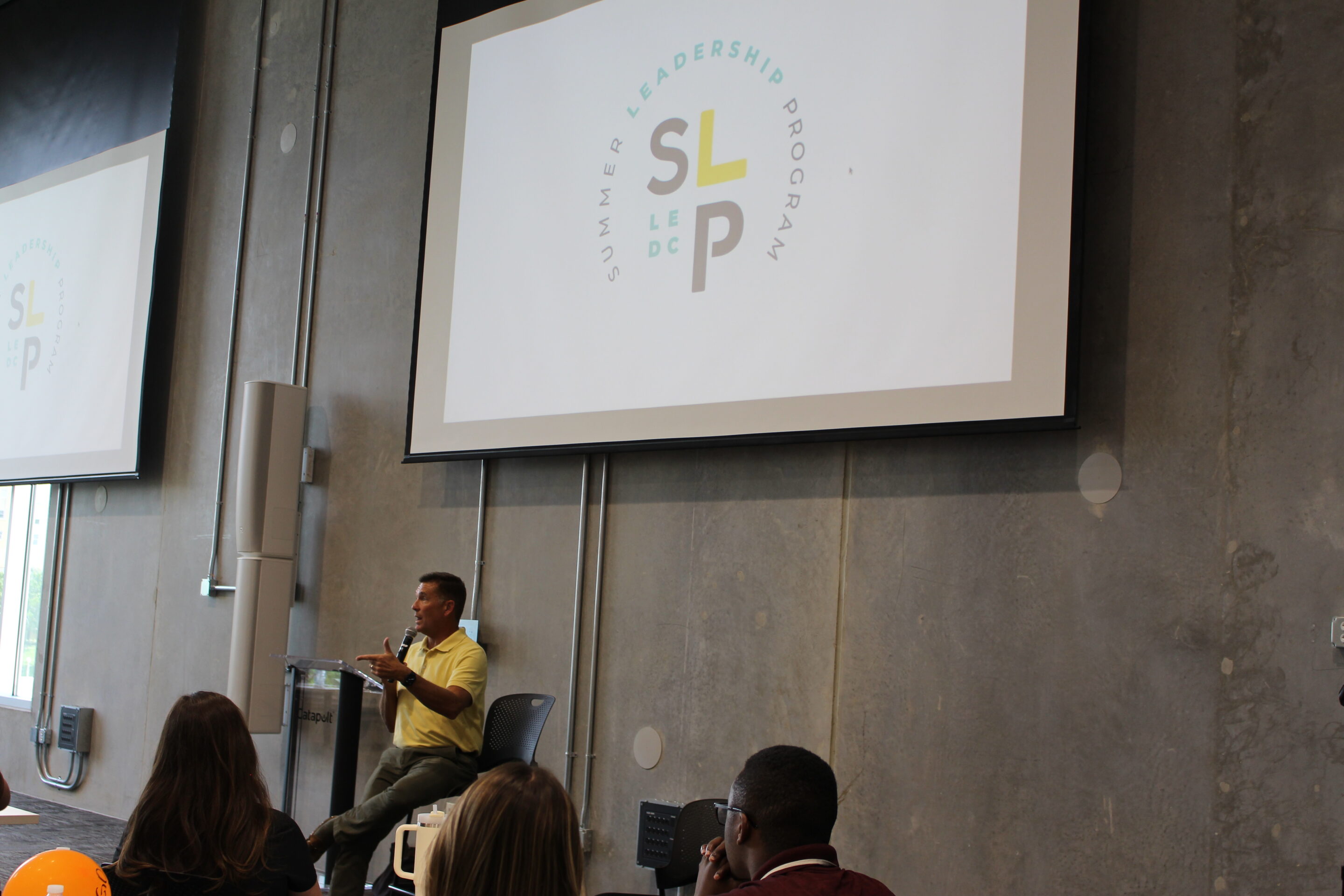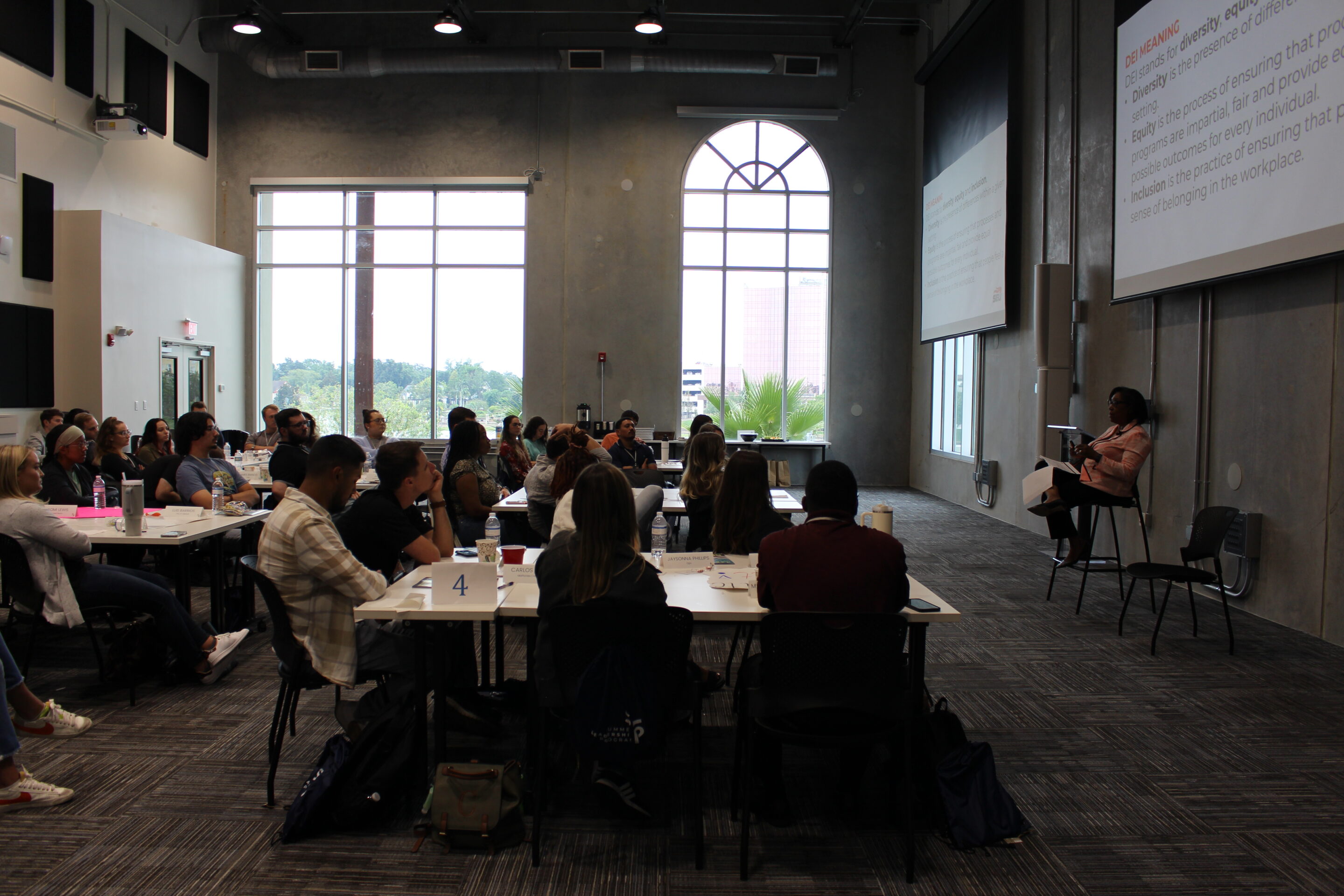 Our third and final speaker-session of the afternoon was Sylvia Blackmon-Roberts' talk on diversity, equity, and inclusion in the workplace. She prefaced her talk by emphasizing that it would not be the traditional HR spiel. Instead, it would demonstrate the use of DEI as a leadership tool. She spoke on the importance of learning about other cultures and gathering new perspectives. As leaders, it's our responsibility to have these discussions in a safe space and allow people to grow. DEI is not just about race, it's about comfort and inclusion for everybody.  
After our speaker sessions, we dove into a downtown Local Favorite's panel where we heard from Nikki Hunt from Scout & Tag, Brittany Melson from the Lakeland Downtown Development Authority, Jon Bucklew from The Joinery, and Mitch Harvey from Mitchell's Coffee House. They spoke on the benefits and challenges facing businesspeople in the Downtown area, the importance of community, and how learning is often the best tool to solve problems.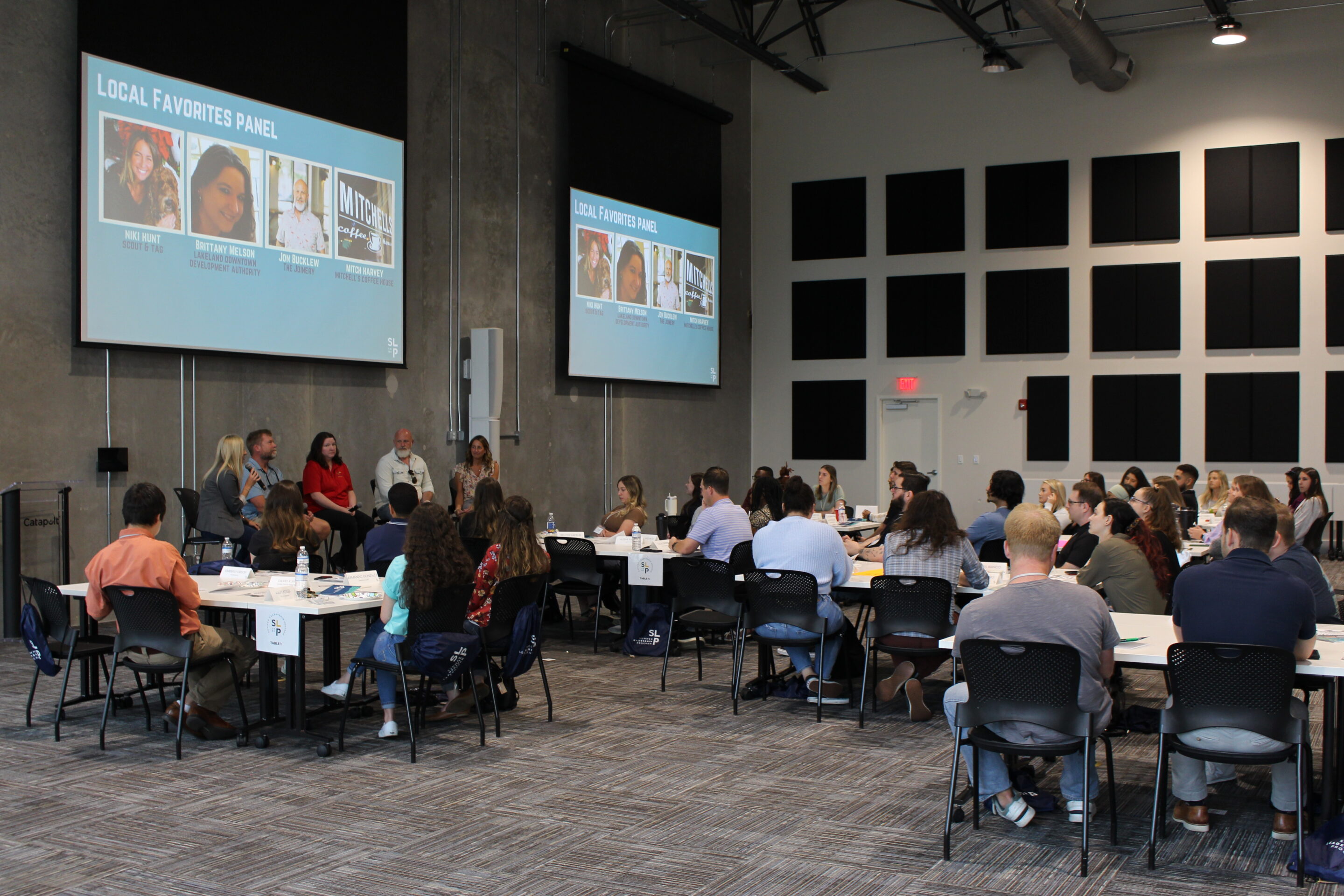 That officially wrapped up a long first day of SLP full of fun team-building exercises, delicious food, and most importantly, insightful talks from our community's leaders. Then, Sarah invited the group to our first social of the program, an evening over at Swan Brewing where we got to unwind and get to know our cohort a little better. I left at around 6:45, but many took the team building to the next level by staying for trivia night.
Next week we're heading to Bonnet Springs Park where we'll hear more about leadership, the history of the park, and the community of Lakeland. 
Cheers!