What do all large employers in Downtown Lakeland have in common?  A need for available, convenient and affordable parking for their employees.  What is available, convenient and affordable?  What is the City's role?  The private sector role?  Is this an economic development issue?
PRIVATE SECTOR GROWTH…
The City of Lakeland hasn't built a public parking garage (Main Street) in over 32 years.  In that same period of time, Downtown Lakeland has seen tremendous new private sector employment growth including:
Downtown Core:
Publix – 600 jobs (JC Penney)
Fed Ex – 400 jobs (Burdines)
Lakeland Regional Health – 360 jobs (Oates, SunTrust, Heritage Plaza)
MIDFLORIDA – 200 jobs (Marble Arcade)
MidAmerica – 100 (Citizens Bank)
Outside the Core:
Publix – 150 jobs (Bank of America)
Publix – 150 jobs (The Ledger)
Catapult – 140 jobs (Bank of America)
These six employers have created over 2,100 new private sector jobs in, and around, the downtown core.  Seven hundred of those employees park in the Orange Street Garage, which was built in 1971, and is no longer a public garage.  The remaining 1,400 new employees have had to find parking in surface lots throughout downtown.  In the meantime, many small to mid-size employers have also relocated Downtown or expanded their operations in the core.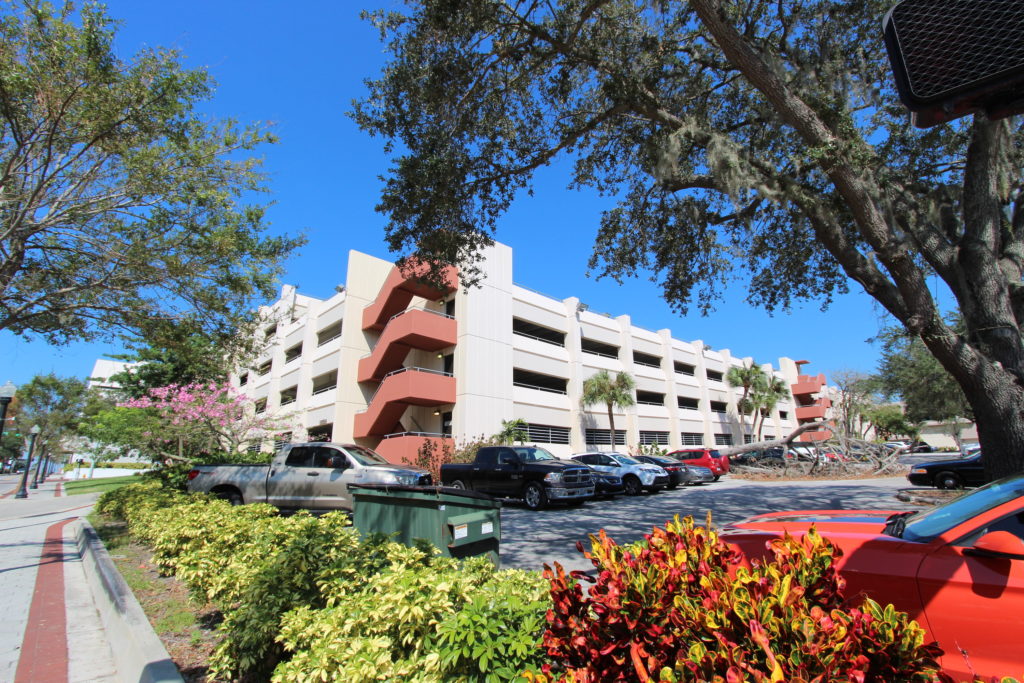 A CASE STUDY…
Publix and Fed Ex would not have created over 1,000 jobs downtown in the mid-1990's without significant incentives.
JC Penney & Burdines both donated their vacant retail buildings downtown to the City/LDDA, who donated them to Publix and Watkins (now Fed Ex).  Publix and Watkins agreed to renovate the buildings and create hundreds of jobs downtown.
Publix and Watkins also received 700 parking spaces (combined) in the Orange Street garage at significantly below market rates for decades.  The garage, which connects to both buildings, was vacant, had been vacant for years, with no prospect of receiving any parking income without tenants in those buildings.
Neither company would have moved downtown without structured parking.  The City also agreed to a long-term, below market rate, parking arrangement with Watkins for 150 spaces in the Main Street Garage.
PARKING AND ECONOMIC DEVELOPMENT…
What does downtown parking have to do with Economic Development?  Everything.  Anyone who lived in Lakeland during the 1980's and early 90's knows that our downtown, like many others around the country, was in big trouble.
The 1,000+ jobs, and the types of jobs created, IT, accounting and finance were exactly the shot in the arm downtown Lakeland needed.  Those announcements, and new jobs, changed everything in the living room of our community.
New office, retail, residential and restaurant investments followed, including: SunTrust's new building, Heritage Plaza, The Terrace Hotel, The Lake Mirror Tower, Lofts on the Park, Palace, Mitchell's, Black & Brew, The Antiquarian (Bay Street Bistro), Harry's, Crispers and the list goes on and on.  All of these investments created a renaissance in our downtown.
PARKING CAPACITY…
Fast forward 20 years and employers are feeling the parking pinch as we have created thousands of new jobs downtown and yet, built no new public parking structures in 30+ years.
In the core, the City of Lakeland currently controls 847 public parking spaces in surface lots and the Main Street Garage (this does not include on street parking).  Those spaces are oversubscribed with 900 employees leasing those spaces.
We are oversubscribed with regards to parking for our current employers, we don't have parking capacity for our existing employers to expand, and we don't have spaces for new employers to move downtown.
IS THERE A SOLUTION?
Surface lots, angled parking and lane closures can only do so much in the face of this significant, and welcomed, expansion.  If Lakeland wants to continue to create new jobs downtown we must build structured parking to accommodate this growth.
We believe the public and private sector can, and should, work together to tackle this "good to have" problem.  Initially, the City of Lakeland, and the current large private employers who need more parking capacity to expand and create more high-skill high-wage jobs downtown, could invest together in a centrally located parking garage.
The proposed garage could free up spaces in the Main Street Garage for vacant, or partially vacant buildings, to be developed that don't have parking such as 211 East Main, Nathans 2nd Floor, Wells Fargo Annex, Holden's building next to Jimmy John's on Kentucky, Federal Building, etc.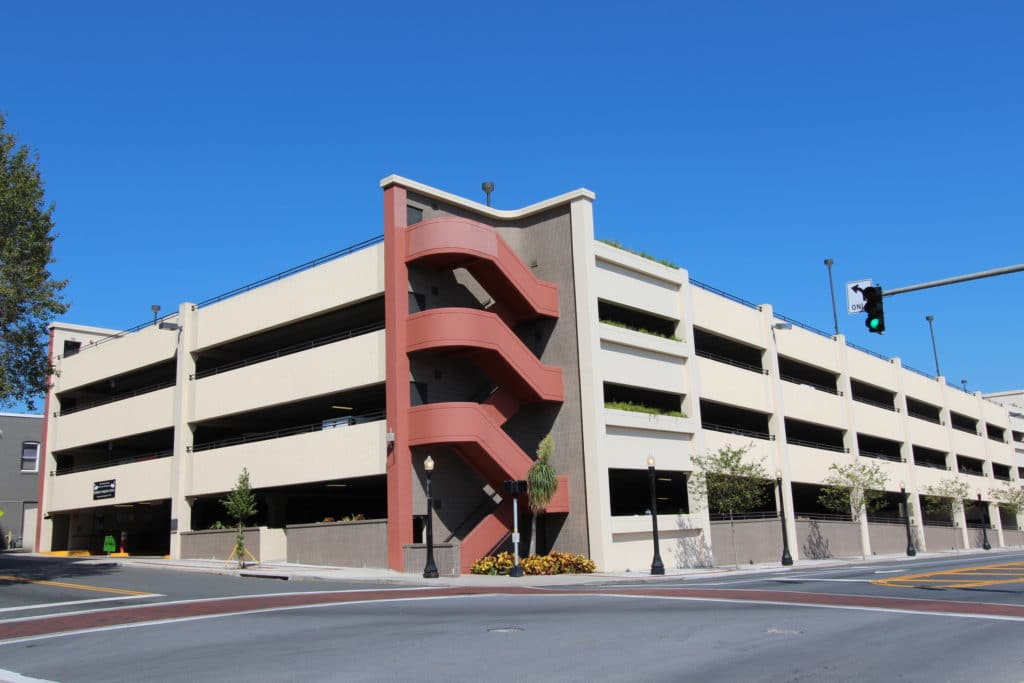 MOVING FORWARD…
From an economic development perspective, Lakeland needs a long-term structured parking strategy to recruit new and expanding companies to its core.  You might ask yourself, why doesn't the private sector just build its own parking structures, why does the City need to invest in structured parking?
The difference in cost between building a surface parking space in the suburbs and downtown is approximately $10,000 per space.  Typical office buildings plan for 4 parking spaces per 1,000 square feet of space in a building.  This would add $40 per square foot to construction costs of a new building, and at a 10% return on capital, that's $4.00 a square foot per year (not including maintenance), more than what you would pay in the suburbs.
This is why large companies, with many employees, choose to build in the suburbs, the cost of structured parking outweighs the benefit of downtown amenities.  This is the single biggest reason no new large private employers have moved downtown in over 20 years.
FINAL THOUGHTS…
Do you believe, like we do, that creating high-skill high-wage jobs downtown leads to new office, retail, residential and restaurant investments?  If you do, let's work together with our City leaders to create a long-term structured parking strategy to recruit new and expanding companies downtown.  What do you think?  Are we ready to invest in our future?
If you have questions, concerns or comments you don't want to share publicly please feel free to call me at the office at 863-687-3788.