We had pleasure of introducing the City of Lakeland's newest team member, Valerie Ferrell, Manager of the Lakeland Community Redevelopment Agency. Valerie returns to the Lakeland CRA after serving as the Senior Redevelopment Coordinator for Hillsborough County.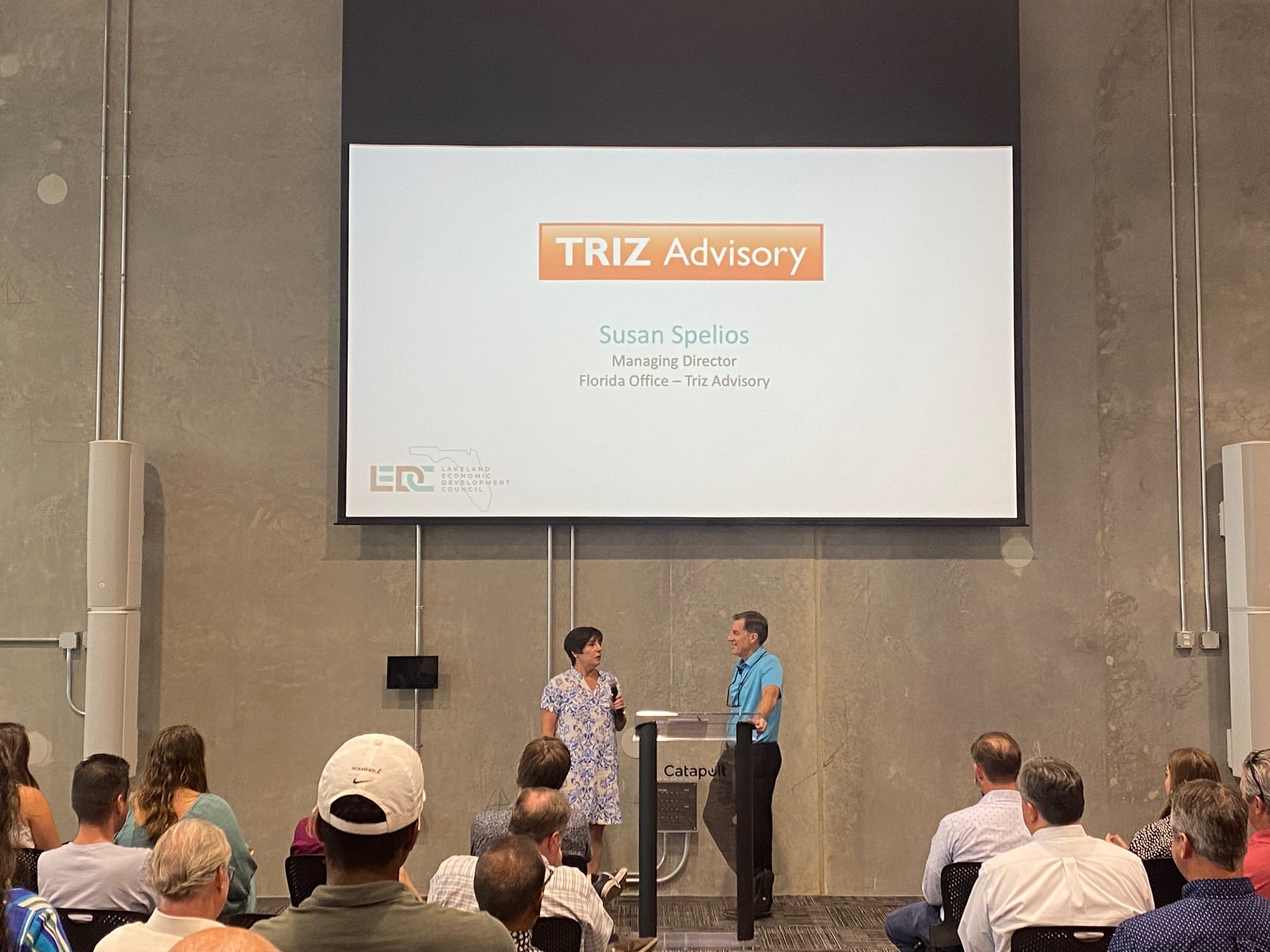 We also introduced new LEDC member Susan Spelios, Florida Office Managing Director of TRIZ Advisory. Susan has decades of experience in development projects in the Lakeland area.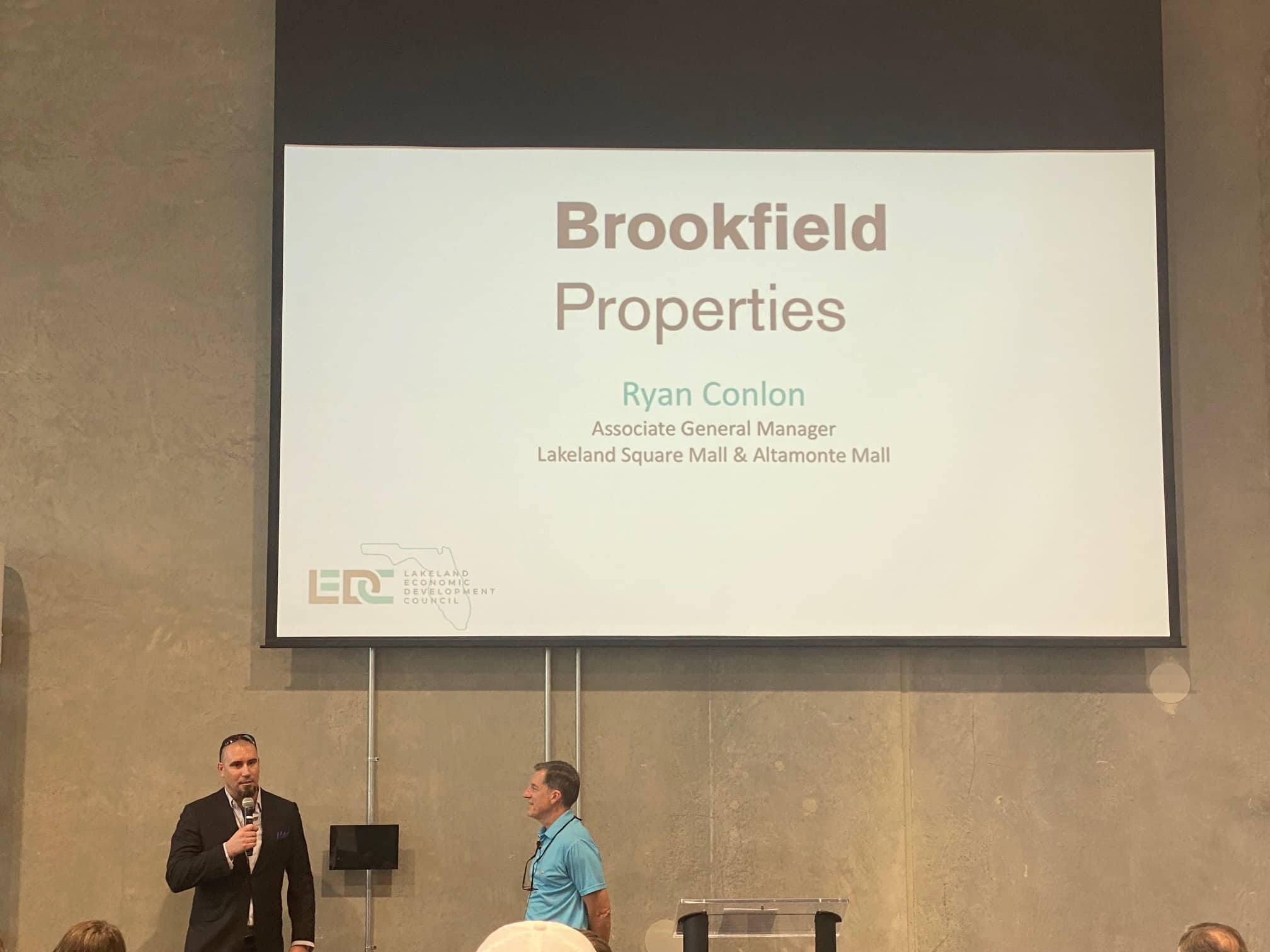 Ryan Conlon, Associate General Manager of the Lakeland Square Mall and Brookfield Properties, gave our investors an update on the evolution of the mall and numerous options being explored to create new anchors for the facility, including multifamily, family entertainment as well as retail locations for local businesses.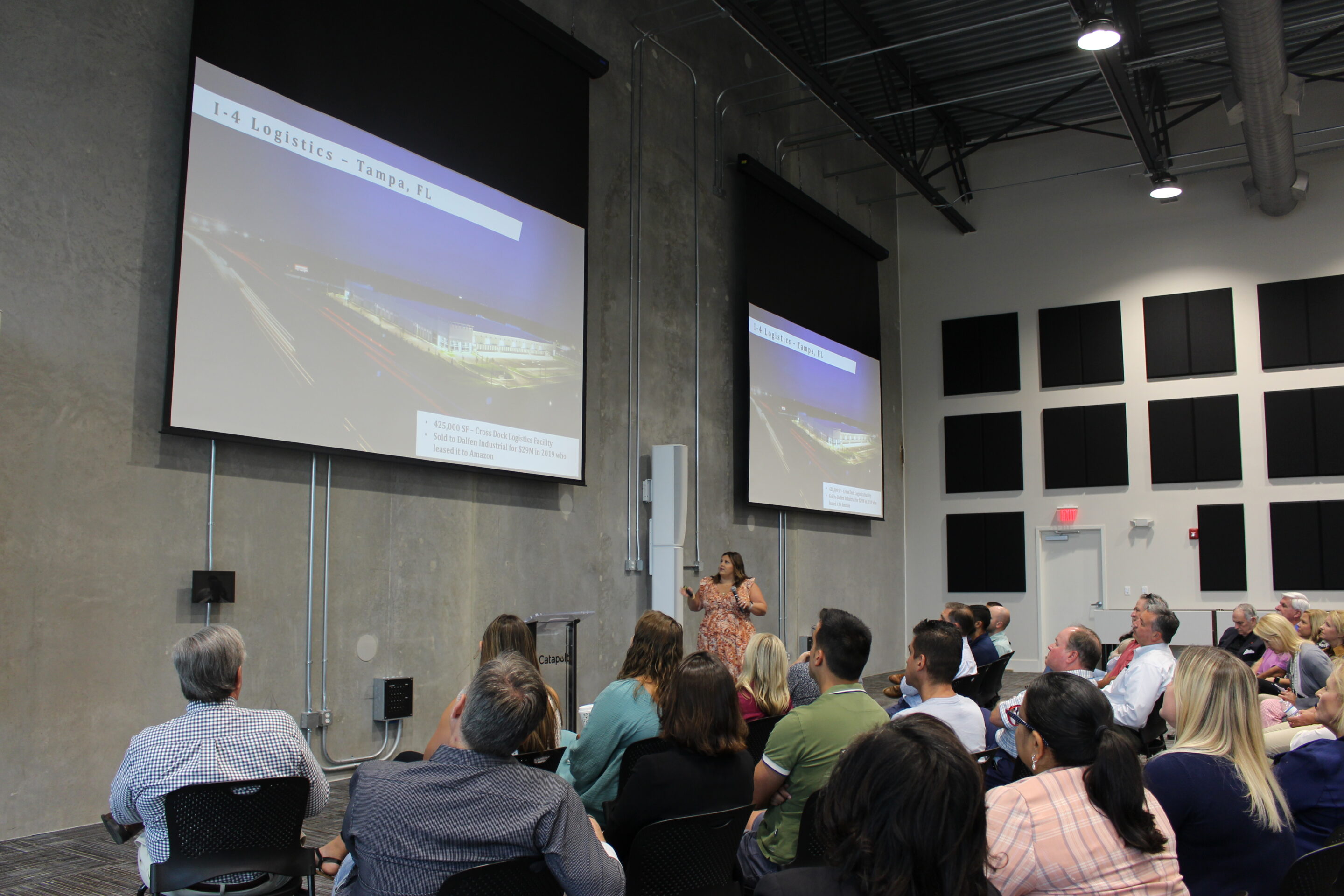 Leslie Raysin from Blue Steel Development gave an update on the over 6 million square feet of industrial they have built over the last several years.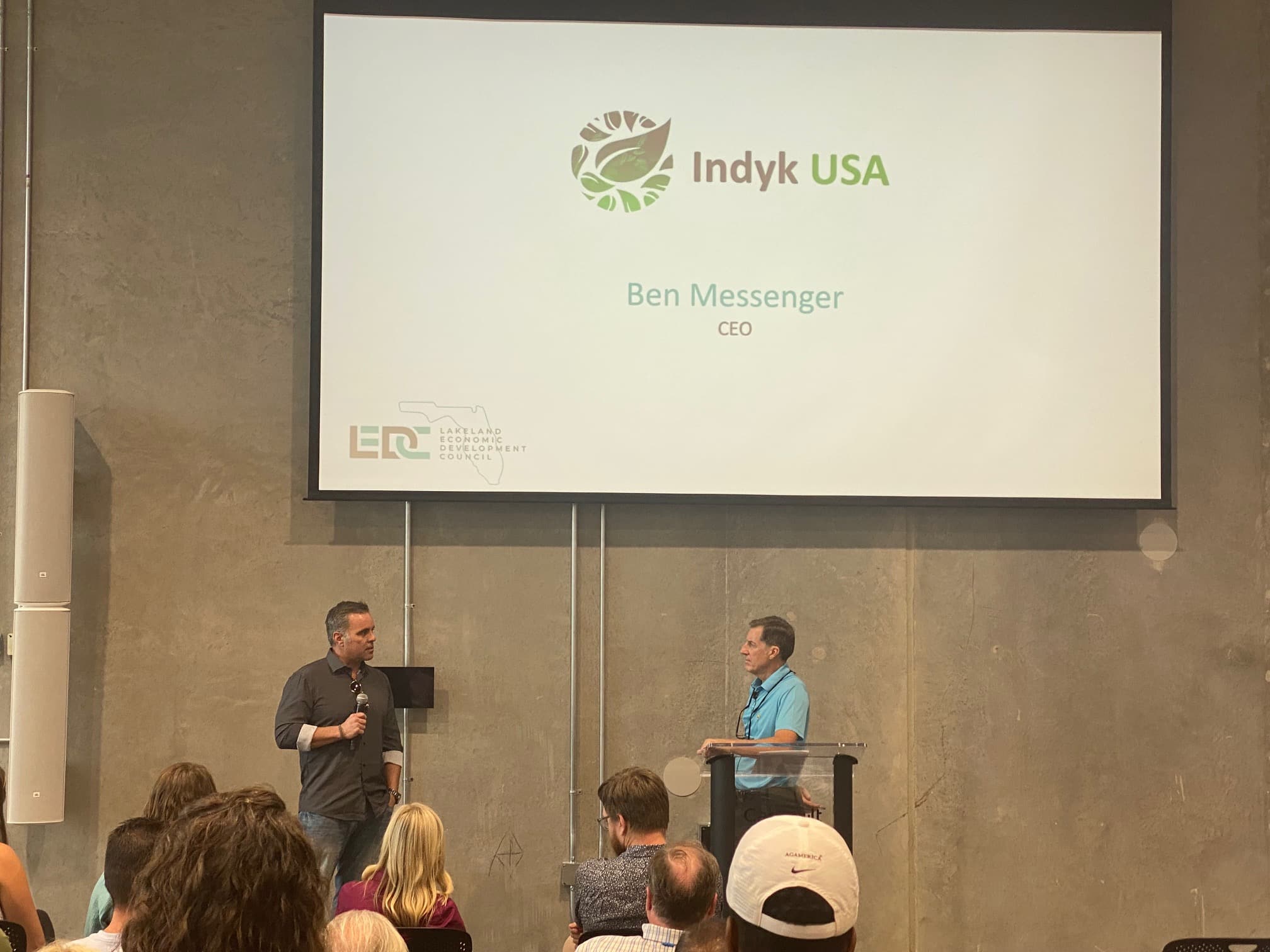 Ben Messenger with Indyk USA introduced his a company, originally from Spain, opening up their US based operations in Lakeland. Indyk USA specializes in vegetable and seed oil extraction for use in a variety of products including food and costmetics.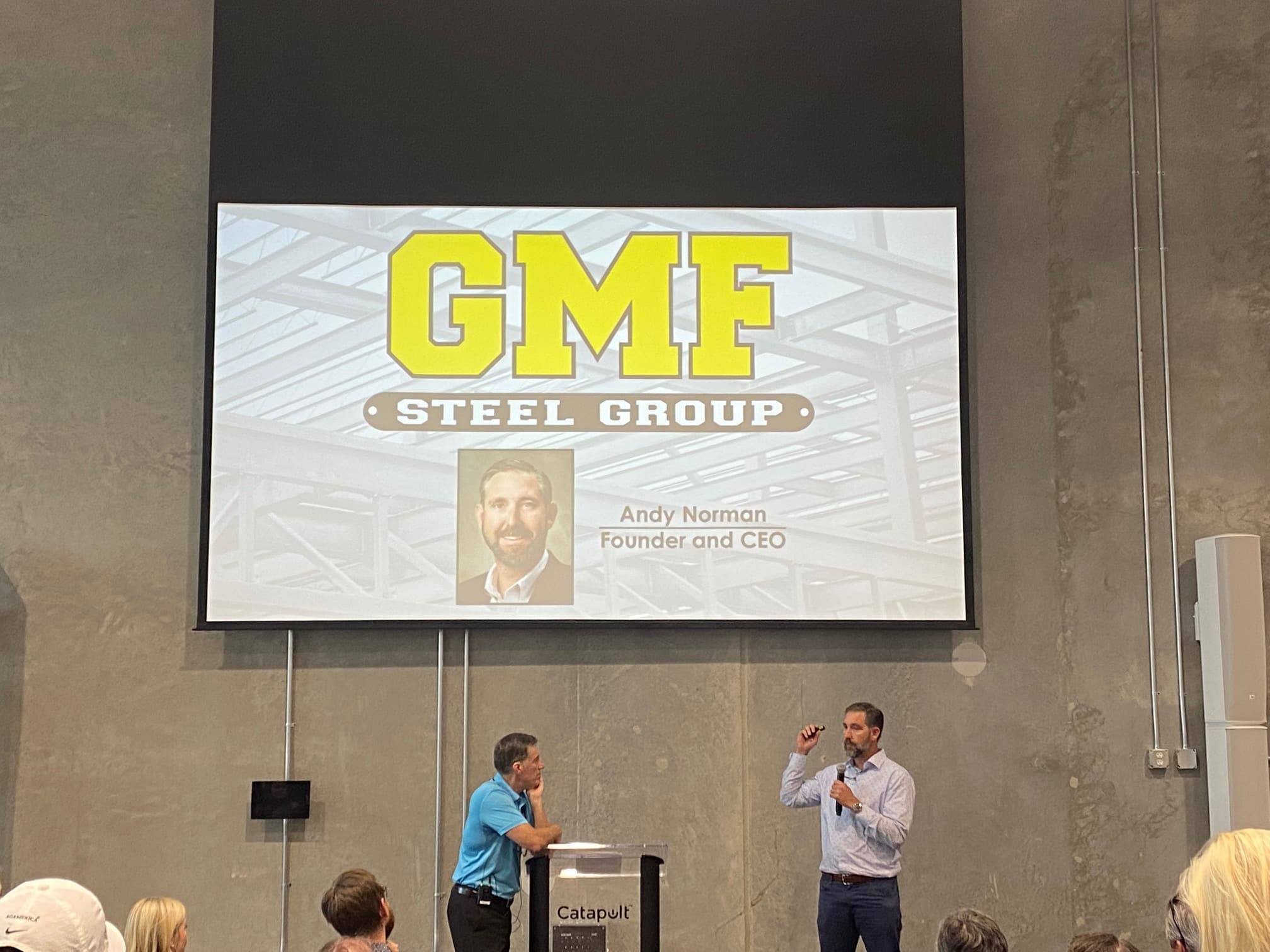 In terms of industry expansion in Lakeland, we heard from three businesses experiencing growth in the market. Andy Norman, Founder and CEO of GMF Steel Group reviewed the growth of his company and the breadth of the projects they are building across the Southeast, especially in Florida. GMF now operates nearly 100,000 square feet of manufacturing space in Lakeland and has grown to roughly 200 employees. They are looking to expand even further in Lakeland over the next several years, including building a new corporate headquarters.
Joseph Burton, Assistant General Manager of Amazon Air Lakeland, gave an update on the operations at their regional air hub at the Lakeland Linder International Airport. Since opening in 2020, they have grown to over 1,000 employees and have 12 planes arriving and departing each day. Attendees got the inside scoop of how an order makes it to their doorstep through this facility. Stay tuned for a future tour of the facility for LEDC members.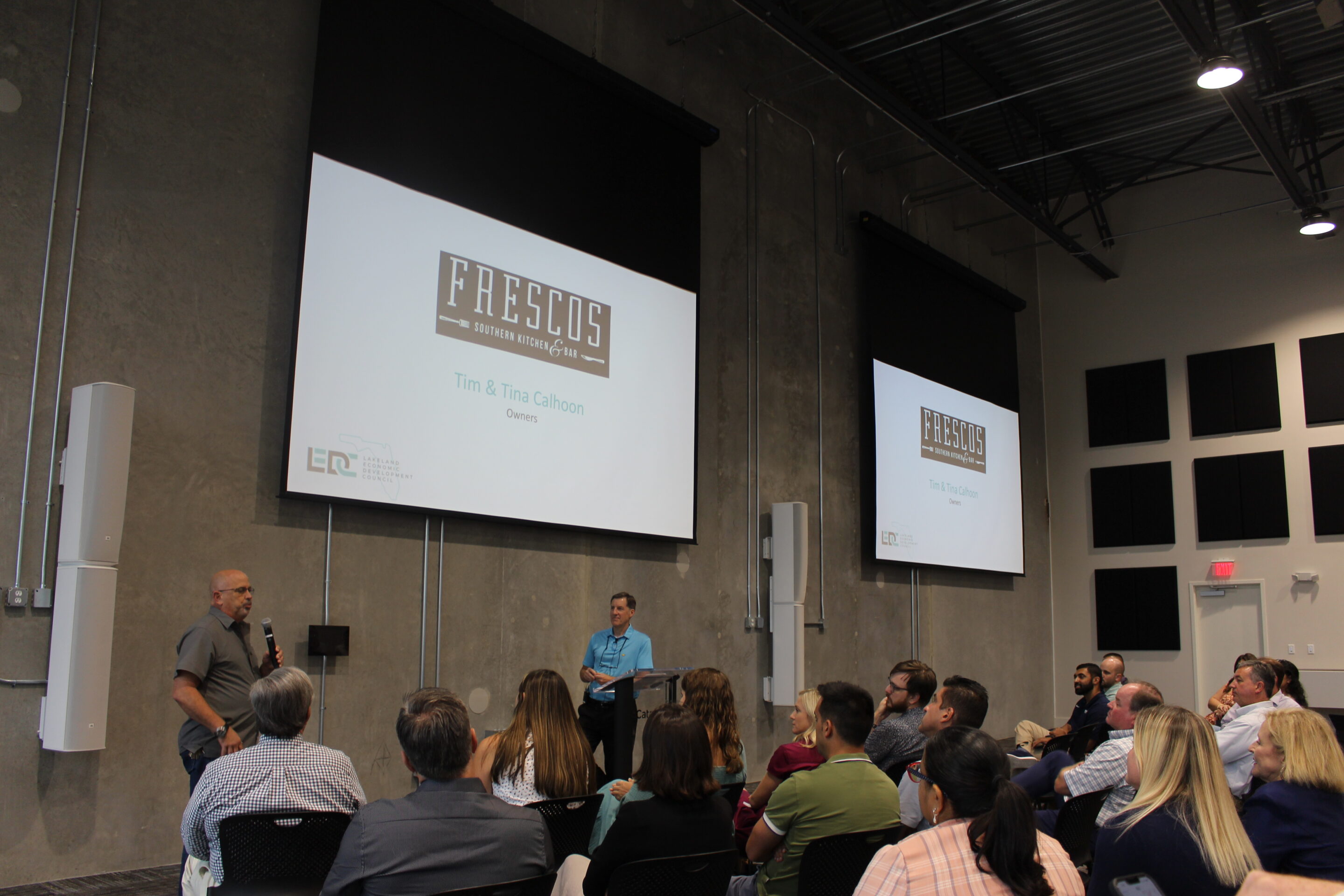 Finally, we introduced one of our newest members, Tina & Tim Calhoon of Frescos/413 Hospitality Group Inc. who hosted a reception after the meeting with a selection of items from their catering menu.