An economic development incentive can be strictly defined as "cash or near-cash assistance provided on a discretionary basis to attract or retain business operations.  In practice, however, it is a broadly used term denoting an array of benefits designed to promote new business activity or to encourage business or job retention," according to Wikipedia.
This is the first in a series of blogs on economic development incentives that we will post in the coming months.  This is a complex topic, and if our community is going to continue to invest in incentives, we all need to understand what we are investing in. Today's blog will give the reader a general overview on topics from why incentives are offered to why companies require confidentiality.
Future blogs will explore how incentives work, what incentives Lakeland offers versus our competition, a detailed accounting of our incentives track record, cost (incentives) vs. benefit (economic impact) and finally, why we want to have a community conversation about increasing our investment in incentives.
Amazon… GEICO…
Recently, cities across the United States have been competing to lure Amazon to their community to build its second headquarters. The winning city in the sweepstakes will receive a $5 billion capital investment and 50,000 new jobs.  One community, Newark, along with the State of New Jersey, offered Amazon $7 billion in incentives or $140,000 per job.
Meanwhile, at the local level, GEICO recently agreed to invest $12 million and create 500 high-skill, high-wage jobs in Lakeland.  The City's portion of the incentive package offered to GEICO was $1,000 per job.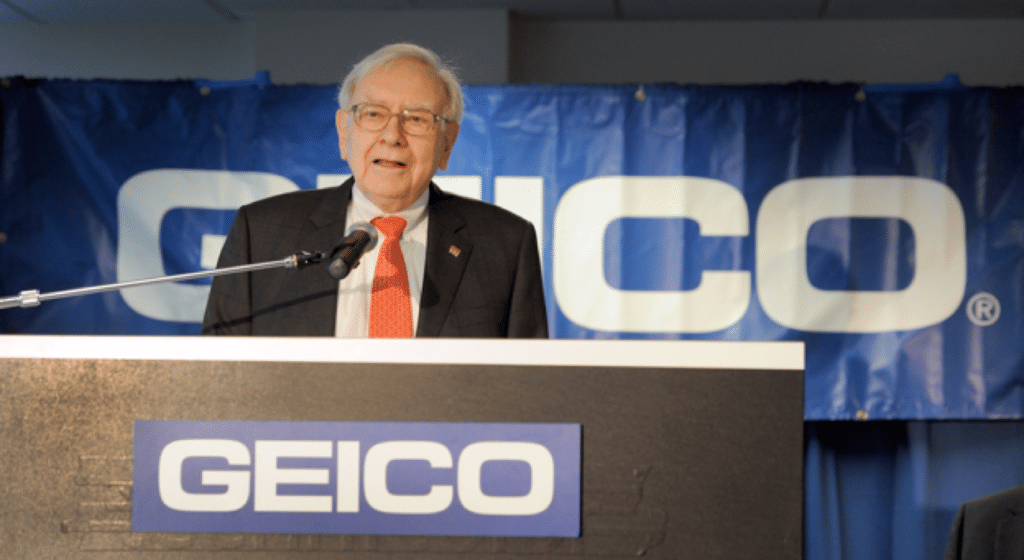 Economic Impact
The LEDC outsources with the Central Florida Regional Planning Council to produce Regional Economic Impact Studies (REMI) for large projects moving to, or expanding in our area.  We conduct these studies to help us understand if a project qualifies to receive incentives based on a review of its economic impact on our community.
In a REMI study, GEICO's expansion was estimated to create a $563 million economic impact on our local economy over a 20-year period (GEICO REMI report).  According to these numbers, Lakeland receives over $1,000,000 economic impact on for every $1,000 we invest.
As a point of reference, GEICO moved to Lakeland 24 years ago with a small office at the Lakeland Linder Regional Airport with 18 employees.  Following this current expansion, Lakeland's third largest company will employ 3,300.
High-Skill, High-Wage Jobs
Why are we reading and hearing more about incentives both around the country and in Lakeland?  Competition is increasing, and in past years, Lakeland did not have the opportunity to work on projects that would qualify for state and local incentives.  Currently, incentivized projects typically require a company create jobs at 115% of the average annual wage or $45,000.
Companies that created high-skill, high-wage jobs bypassed Lakeland in the past. We were not considered by these companies for many reasons, from not having available buildings to lack of infrastructure and an educated workforce, etc.
In 2004, Lakeland began to address a number of the issues that kept us from successfully recruiting the types of industries and jobs we wanted to attract to our community through LEDC's High-Skill, High-Wage initiative (Read More).  Five years later, in 2009, Lakeland announced a number of large corporate relocation and expansion projects that have multiplied since.
This influx is the reason you are now reading and hearing more about incentive packages for high-skill, high-wage companies interested in moving to Lakeland.  We have made the proverbial "national list" of cities companies consider when relocating and expanding.  We believe this is good news.  This is something we have been working towards and aspiring to for decades.  This will help us create more jobs, raise the average annual wage in our community and drive demand for more restaurants, entertainment venues, funding for the arts, and more.
Why?
Why do we need to give companies incentives?  Won't companies just move to Lakeland because we have a good transportation system or cheap land?  Unfortunately, that is not how it works.  Available workforce, buildings, land, utilities, and other resources are all important site selection issues, but the cost of doing business is just as important, if not more, as eager competition continues to drive efficiencies and costs down for everyone.
Incentives have become an integral part of the site selection process.  Market forces have driven all companies to ask for incentives; they have been forced to do so to compete.
In Lakeland, Publix refused to take incentives prior to 2003 because it was against their corporate culture.  That shifted when we worked with them to build a new headquarters campus on Airport Road.  All of their corporate competitors were actively pursuing incentives for similar projects giving them a business advantage. Not pursuing similar incentives put Publix at a competitive disadvantage.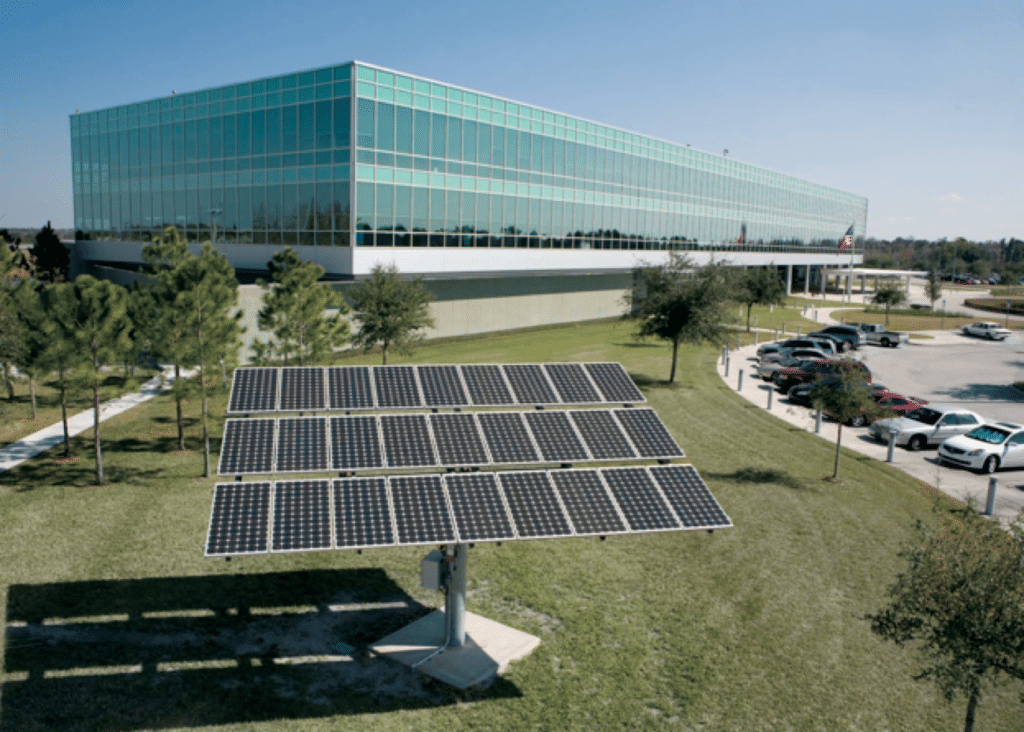 Publix Corporate Headquarters
Competition
What are other communities doing vs. Lakeland? (LEDC 2017 City Commission Retreat Presentation on Incentives)
Ocala

Fed-Ex – 400,000 square feet, 165 jobs, $32,000 average annual wage – City & County Incentives, $1.4 million or $8,500 per job.
Auto Zone – 400,000 square feet, 192 jobs, $38,000 average annual wage – City & County Incentives, $750,000 or $4,000 per job.
Chewy – 600,000 square feet, 600 jobs, $39,000 average annual wage – City & County Incentives, $1.8 million or $3,000 per job.

Daytona Beach

Trader Joe's – 800,000 square feet, 450 jobs, $40,000 average annual wage – City & County Incentives, $6,100,000 million or $13,500 per job.

Jacksonville

Anheuser Busch – 200,000 square feet, 75 jobs, $75,000 average annual wage – City & County Incentives, $12,000,000 million or $160,000 per job.
GE Oil & Gas – 510,000 square feet, 500 jobs, $48,000 average annual wage – $9,500,000 million or $19,000 per job.

Lakeland

GEICO – 50,000 square feet, 500 jobs, $45,000 average annual wage – City & County Incentives $1.5 million or $3,000 per job
Confidential
Most companies conducting site searches prefer that information related to their search remain confidential until their projects are officially announced.   Confidentiality has nothing to do with hiding behind a project name or code name because the company is embarrassed about asking for incentives or trying to pull one over on a city and its citizens.  It has everything to do with:
Competition – not wanting competitors to become aware of their plans, as they may be increasing production capacity, etc.
Productivity – avoiding disruptions to current operations from employees, suppliers, brokers, contractors, architects, engineers, community representatives, etc.
Negotiations – potential increase in rental rates, land costs, etc.
These may not sound serious to a casual observer but, having worked on hundreds of projects over the past 30 years, I can say with complete confidence that all of the reasons listed above are serious and real concerns for companies with regards to confidentiality.
People opposed to incentives tend to grow cynical when economic developers suggest project confidentiality as a reason not to discuss a project.  In fact, most economic developers are required to sign a Non-Disclosure Agreement (NDA) with the company or their consultant. It's not even an option for the Economic Developer to talk about or reveal with whom they are working.
World War II's famed advertising campaign that "Loose lips sink ships" was created to advise servicemen and other citizens to avoid careless talk concerning secure information that might be of use to the enemy.  We are not at war-there is no enemy-but we are competing for jobs against other communities and we have to be careful with information that is given to us in confidence for good reason.
Project Names
What happens when an incentive request comes before the City Commission tied to a project name? For example, GEICO was Project Marlin.
Lakeland citizens know that a company is interested in moving to, or expanding in, Lakeland. They know what capital investment is being made, they know how many jobs are being created, and they know how much those jobs pay. What difference does it make if the name of the company is known before it signs a lease or purchase a piece of property?
If you knew the company was Pepperidge Farm or GEICO, would it change your mind?  Would you believe me if I told you that companies that you may have never heard of, WellDyne and IGT, have created more high-skill, high-wage jobs in Lakeland in the past five years than Pepperidge Farm and GEICO?
At the end of the day, the name of the company really doesn't matter.  The question we should be asking ourselves is what's the real payback for giving incentives? To date, the payback to Lakeland has been stellar compared to our competition. We will continue to create economic impact reports, regularly compile comparison statistics regarding our competition, measure, and publicly report on our progress (future blog).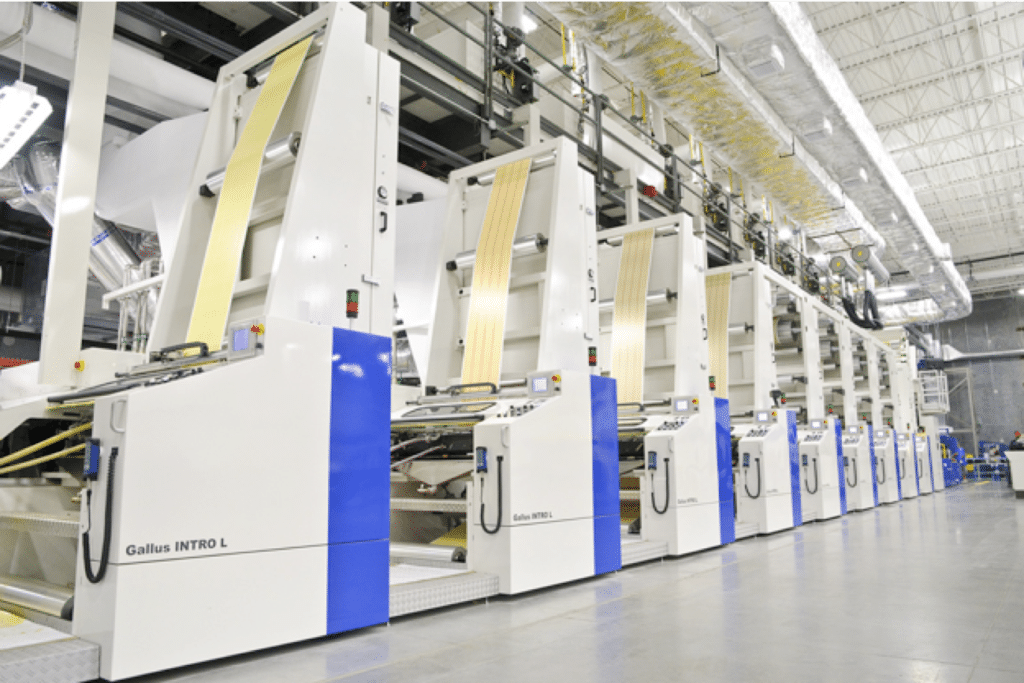 IGT (one of the world's largest scratch-off lottery ticket manufacturers, Lakeland, FL)
Final Thoughts
We hope this has started to shed some light on the topic of incentives. We don't believe incentives are "corporate welfare," and the LEDC is not providing "cover from open records laws."
We are in the business of creating high-skill, high-wage jobs in our community.  We have done this above-board and have never misled the public, the media, or the City Commission with regards to incentives.  We have been doing this faithfully for over 30 years.  We have never recruited a company to Lakeland that has taken advantage of our City.
Presently, we lag behind our competition. We are not creating enough high-skill, high wage jobs in Lakeland. To compete for these jobs, we believe we need to increase the amount of incentives we offer companies to invest in our community. This is something we discussed publicly at the City Commission retreat this year.  This is a subject that should be openly discussed, debated, and resolved in a public setting…in the sunshine, in 2018.
We are still not making enough progress when it comes to problems like unemployment, poverty and education rates.  We know high-skill, high-wage jobs aren't the only answer, but they are part of the solution.  We know we are not competitive when our neighbors offer $13,000 in incentives for a warehouse job and Lakeland/Polk is offers $3,000 for a high-skill, high-wage office job.
At the end of the day, incentives are not optional; they are the price you pay to play. It's time for Lakeland to step up to the plate.  We need to create many more high-skill, high-wage jobs.  Incentives is one of the ways we can accomplish this goal.  We are ready to have a public discussion about incentives and our future, are you?
If you have questions, concerns or comments you don't want to share publicly please feel free to call me at the office at 863-687-3788.