By: Steve Scruggs
Last Monday, May 11th, we posed the question "how might we create a permanent solution for restaurants and nighttime establishments to offer patrons additional outdoor seating?" In that post, we shared renderings to help Lakelanders visualize what outdoor seating might look like on Kentucky Avenue and Main Street.
Opposing comments were about Florida's hot weather, bugs, thunderstorms, hurricanes, lack of parking, traffic noise, car fumes, and curbside pick-up.
Most comments were positive. Many pointed out that this type of outdoor seating is working in other Central Florida locations year-round including: Ybor, Hyde Park, Downtown Tampa, Orlando, Sarasota, etc.
A number of Lakelanders were interested in taking the concept one-step further and creating a pedestrian-only Kentucky Avenue. We asked our friends at The Lunz Group to visualize that concept for you which you can find here.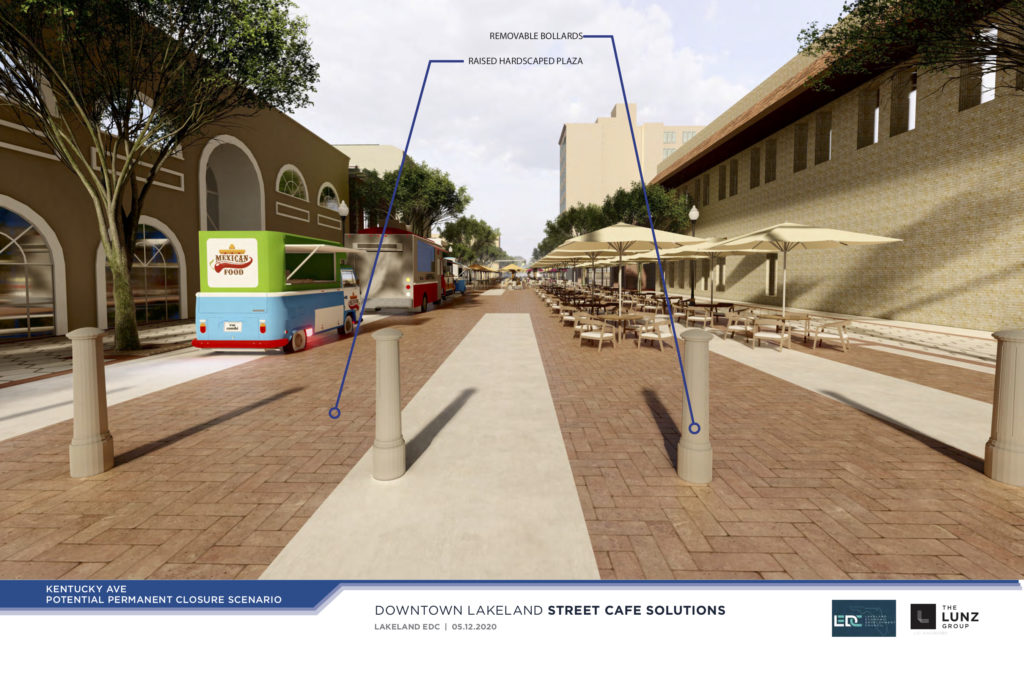 Remember, these are visualizations of potential-long term solutions. We understand that the new take-out parking spaces on Kentucky Avenue are important now. However, long-term, we believe we can all agree that downtowns are designed to be enjoyed, not function as drive thrus. What do you think about closing Kentucky Avenue to pedestrian-only traffic down the road?