By: Steve Scruggs
A LAKELAND BUSINESS UPDATE PART II – Last week the Lakeland Economic Development Council staff called our 135 member companies for the second time during the Covid-19 crisis. We have been getting updates on how their businesses have been affected.
As a reminder, this isn't a health care update, but more of a current state of the union with regards to our member businesses.
We believe communication is extremely important in times of uncertainty and hope this update will be helpful to non-LEDC members in the community. Here is the feedback, by industry, we have received to date:
OFFICE USERS – Working from home – The majority of office users are still remote. Most companies made this transition smoothly and quickly. Reopening Concerns include: How many employees will they be allowed to have in their space at one time? Will employers be required to provide PPE for employees and will they have access to these supplies? These concerns will most likely influence employers to keep their employees at home until these questions can be satisfactorily answered and dealt with.
FINANCIAL INSTITUTIONS – Several of our financial institution members have been SBA approved lenders for years, others have recently been approved for the first time. They are working around the clock to process loan documents from Phase 1. They are also working on applications that have been submitted for Phase 2. One institution reported that they processed over 400 applications during Phase 1 with a median loan advance of $85,000. These institutions have not received official guidance on documentation that will need to be provided by recipients with regards to loan forgiveness. Overall, our institutions have been overwhelmed by the requests to help, provide assistance and process applications and loans.
HEALTH CARE – Health Care providers are suffering huge losses due to the requirement of postponing elective surgeries. Whereas some health care workers are working overtime and overwhelmed, others have been furloughed. Lakeland Regional Health continues to work closely with local manufacturers for PPE supplies.
MANUFACTURING & DISTRIBUTION – Manufacturing – Any company tied to grocer retailers are extremely busy and having a hard time keeping up with demand. A number of local companies involved in manufacturing have pivoted to making hand sanitizer, masks, shields and supplies for those end products. Other manufacturers have seen a decrease in demand and it is affecting their business. Distribution – Most of our distribution companies supply consumer goods, and they are all extremely busy. Some food and retail companies are expanding. E-commerce business is booming and we believe that this sector will grow even faster as a result of this crisis.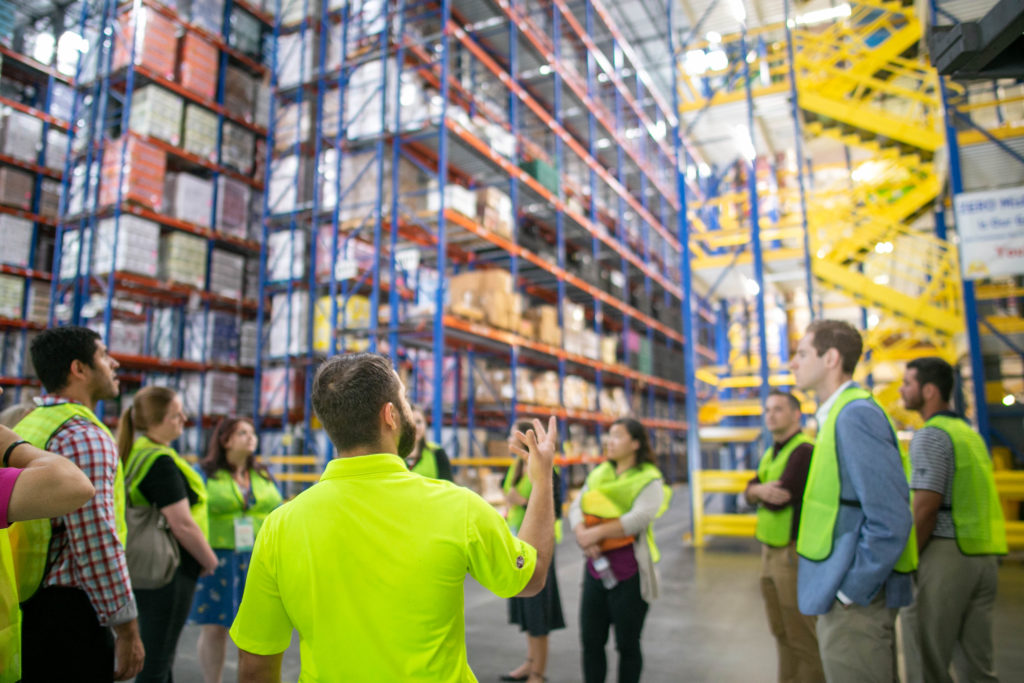 UTILITIES – Electric Utilities are lowering rates around the state. LE has lowered its rates by drawing down on its fuel reserve fund. TECO/Peoples Gas is holding firm. They anticipate less usage but haven't seen it yet. They have discontinued disconnection of service indefinitely for non-essential businesses. Gas and electric service and generation construction projects will continue as they are deemed essential. Spectrum – Since March 1st national download peak internet usage is up 18% (Streaming). Upload peak usage is up 35% (Zoom, WebEx). Netflix & YouTube have intentionally downgraded their broadcasts due to high demand on their servers.
REAL ESTATE/DEVELOPERS – 1st Quarter numbers were strong. Current economic development deals are still in the works. There is a large demand for short-term space, especially for medical manufacturing and distribution. Existing Industry users are looking for space, but new deal flow is starting to slow down.
HOSPITALITY – Most Hotels are reporting 20% occupancy or less, the best we have heard is in the 50% range. Some are closed. Initial indications were that health care workers may need these facilities but that has not materialized to date.
ENTREPRENEURS – A large number of our entrepreneurs have been hit hard but it depends on what industry they serve. Event planning, catering, restaurants, retail, professional speakers, coaches are all suffering and at 10-20% capacity. Most software, medical, transportation, product packaging and marketing entrepreneurs have been minimally impacted.
GOVERNMENT – 13,000 unemployment claims in Polk County between March 18th – April 18th. Most City and County employees that can work from home are working from home. Planning for re-opening and what that might look like for Lakeland/Polk moving forward.
CONSTRUCTION – Labor is spotty on some projects, not all employees are showing up on the job every day. Most Architects, Engineers & Contractors have significant backlogs which is allowing them to weather the storm longer. All major construction projects in Lakeland are still active.