By Charlotte Roberts, SLP Intern
     Hello and welcome to the first official blog post of the 2022 Summer Leadership Program!  
     After months of work by our SLP team, I am elated to finally be writing this recap of the first session and even more overjoyed that everything went to plan. Seeing these young professionals in Lakeland sitting together, getting to know one another, and being engaged in the curriculum as a unit was fantastic. This is quite a group – hilarious, inquisitive, passionate, and utterly charming! We are off to a great start.  
     My fellow SLP teammate Kelsey and I started the day by finishing all the details from the night before. I picked up breakfast from Uncle Nick's around 6 a.m. and got to the building in time to greet all our participants at the door. Sabrina (from Clark, Campbell, Lancaster, Workman, & Airth, P.A.) was the first to arrive and was kind enough to offer her help to lay out the name tags on the credenza before the rest of the enthusiastic crowd rolled in.
     Despite the early start, all the participants began chatting away. They groaned as I pulled them away to take their SLP headshots, for what I thought was a "you want to take my pictures at 8 a.m.?!?" reaction but instead I was delighted to learn they were reluctant to leave the conversations they were engaged in.  
     Kelsey then opened Session 1 with a warm welcome and promptly encouraged everyone to introduce themselves as well. One by one we heard names, companies, and fast facts. Nineteen61 was commonly quoted as a favorite place to eat in town so if anyone would like to sponsor a dinner for us, I know they would not be upset about it. In all seriousness, this group has no trouble speaking in public or getting to know one another. Over my time in various leadership programs, I am used to the first day being horribly quiet and uncomfortable. Thankfully, this Summer Leadership Program has proven to have the best of the best young professionals.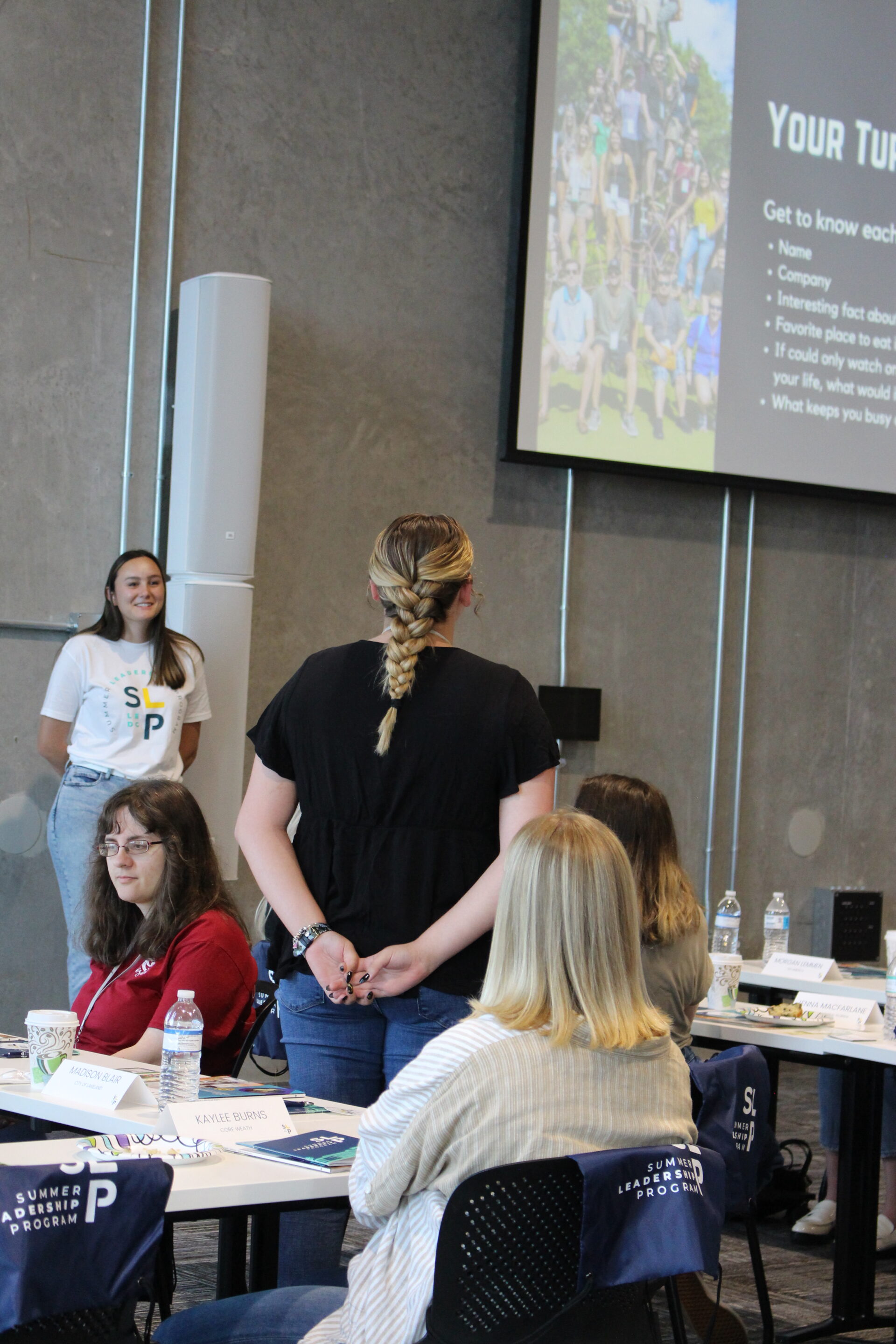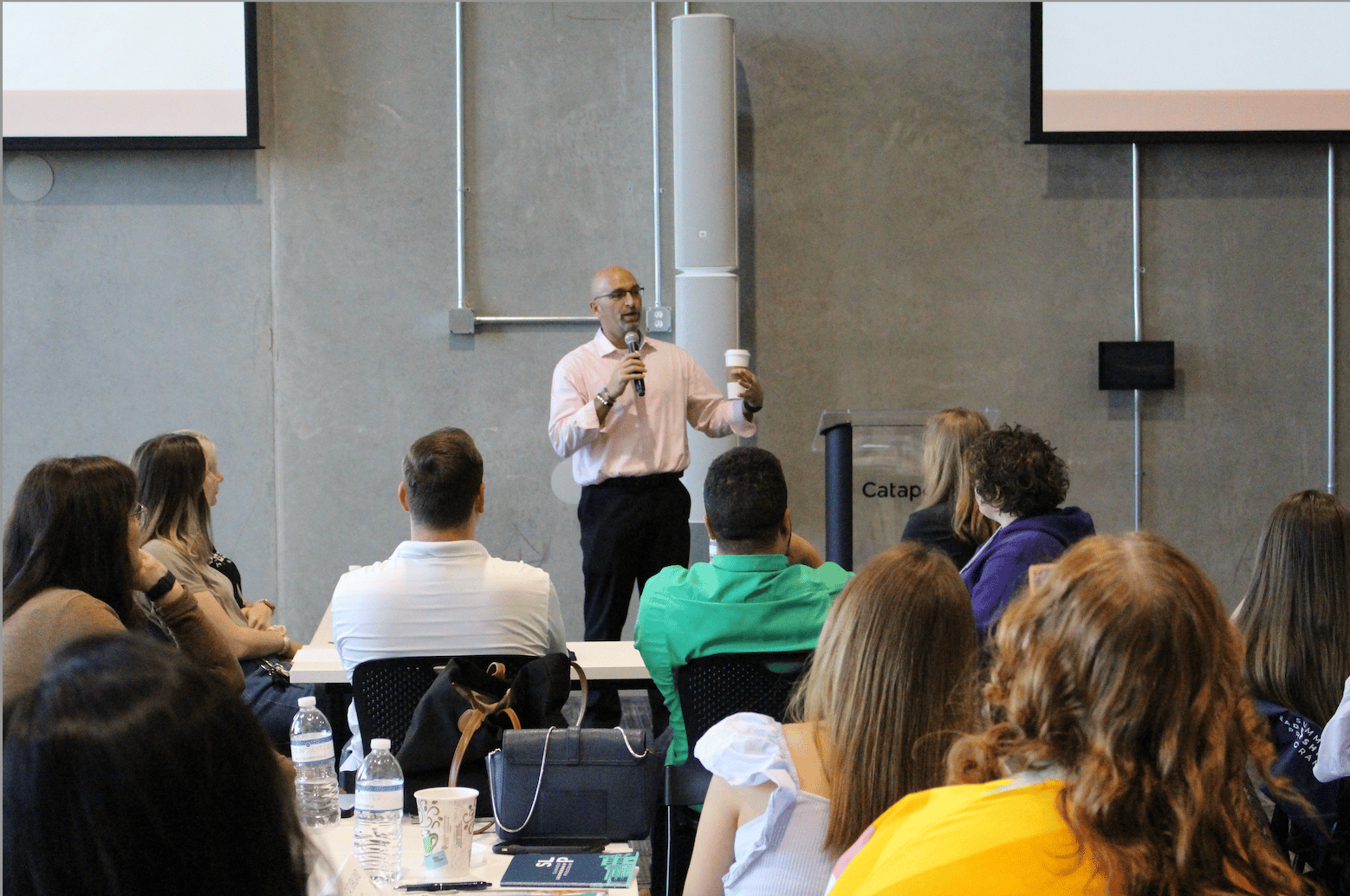 Christin Strawbridge and Christiaan Abbott then introduced Catapult and kicked us off on an in-depth tour of the headquarters for our program. The questions went flying and we even had a few participants interested in submitting their own Catapult proposal for future business plans and endeavors.  
     When we circled back to the room, we were greeted by Randall and Casey from Team Trainers Unlimited. They broke the ice between us all with interactive, sometimes soul searching, exercises and games. Groups were challenged to get to know one another in under a minute, focus, and even recreate the motions of the Orlando Eye? Sponsoring supervisors, you should ask your participants about it; they can attempt to explain. I would say it's not rocket science, but that is not entirely true. In all actuality, each group DID design and launch rockets outside. No cars or participants were injured during the demo of the rocket engineering skills!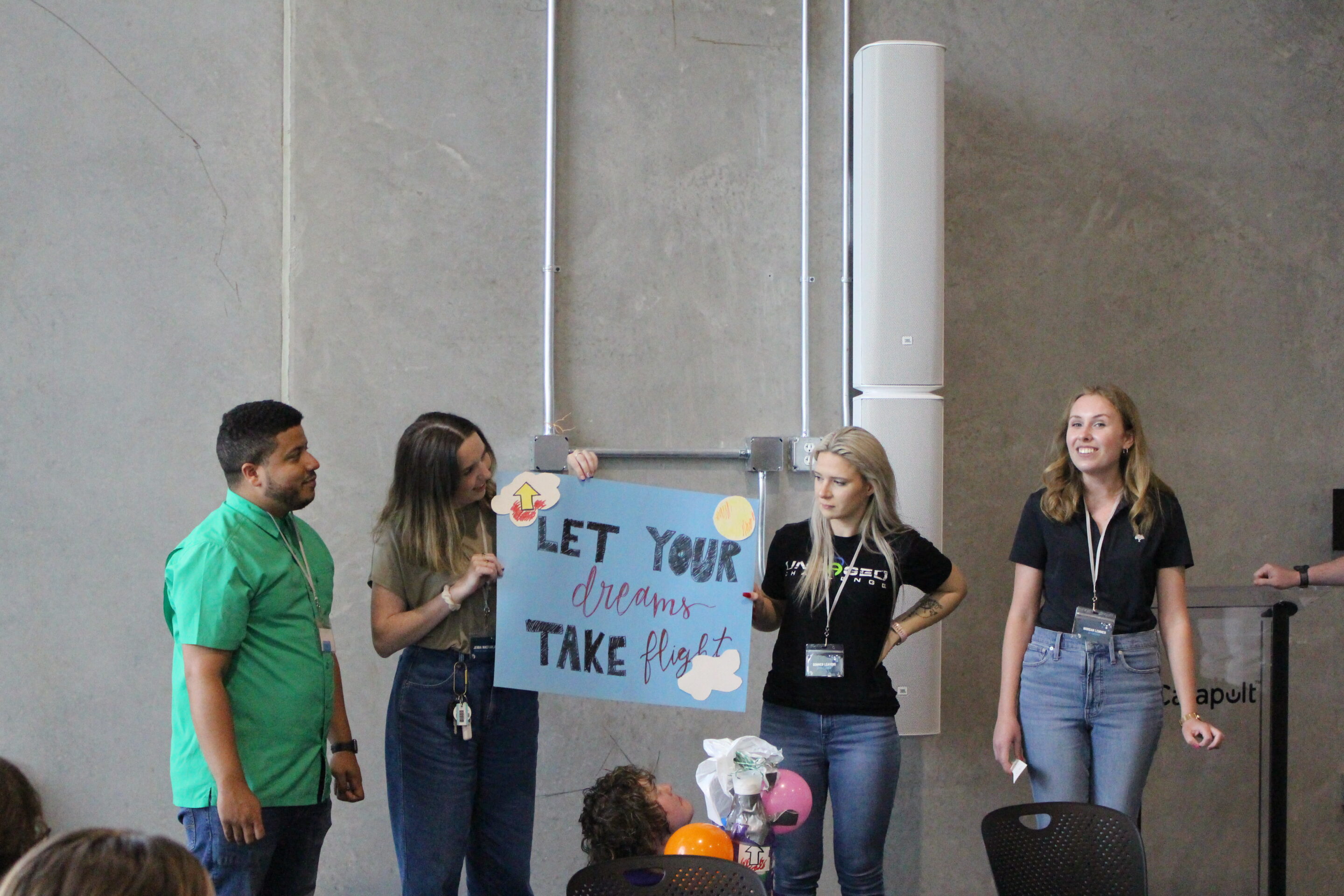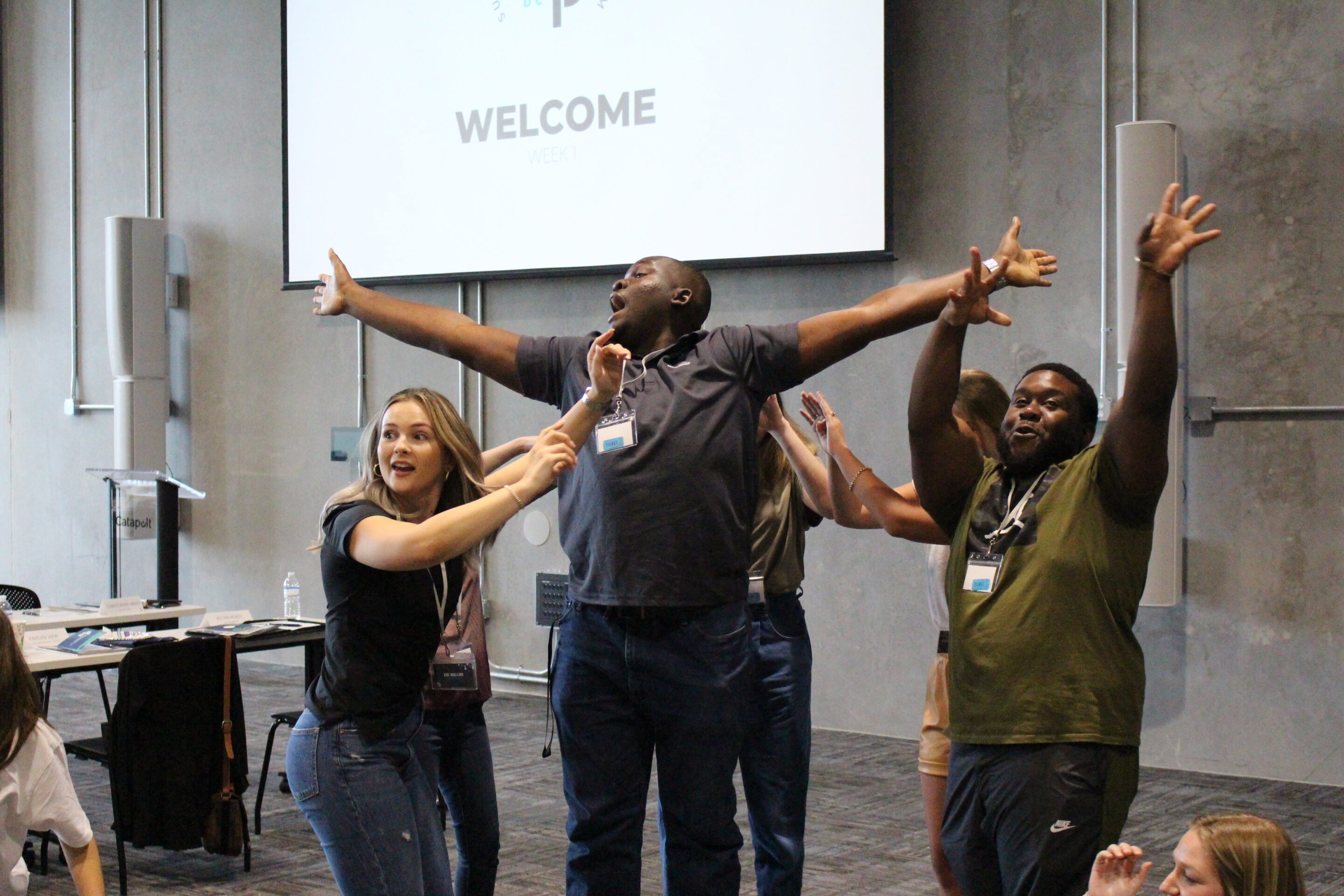 When everyone returned, lunch was set up from Black and Brew and was absolutely delicious. Once all of us were fed and happy, Congressman Scott Franklin spoke on his experiences with leadership, from being a naval aviator (can you say Top Gun!), leaders at Lanier Upshaw insurance, City Commissioner and US Congressman. We hope the participants walked away seeing the virtue and value of civil service. To be engaged means you have a say in what is happening around you.  
     Tim Rice came in next and spoke on virtue and vices of the American mentality of constant mobility. He focused on the exponential impact that planting your roots and committing yourself to a community can have long-term. Personally, I found his pledge to our city inspiring, and I truly did walk away reflecting on where I plant my roots as I move forward in both my collegiate and professional career. I know others felt the same. I am also looking forward to watching the film his son produced, The People Who Live There, in an upcoming session. Tim was personable and asked tough questions for all of us at SLP to ponder.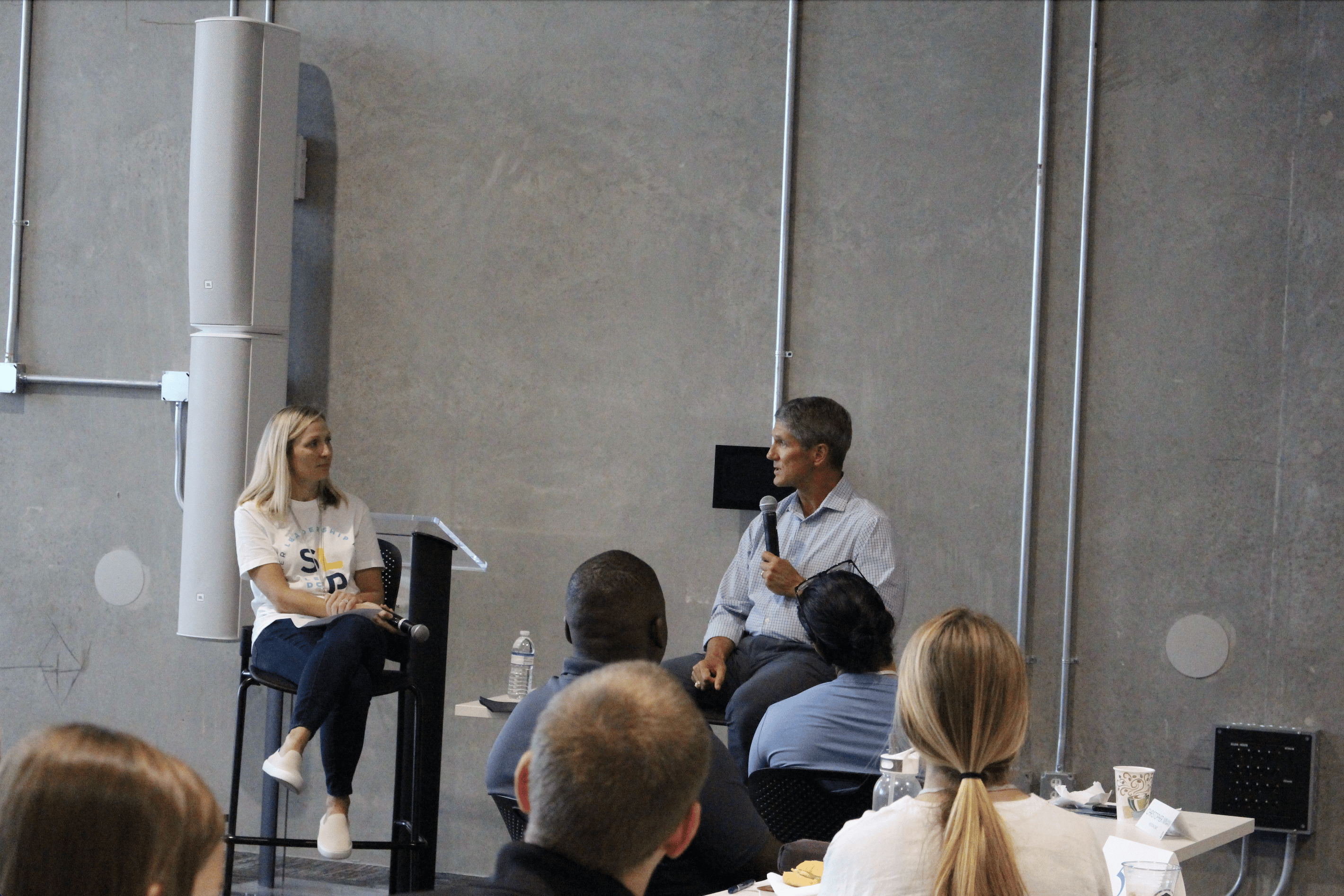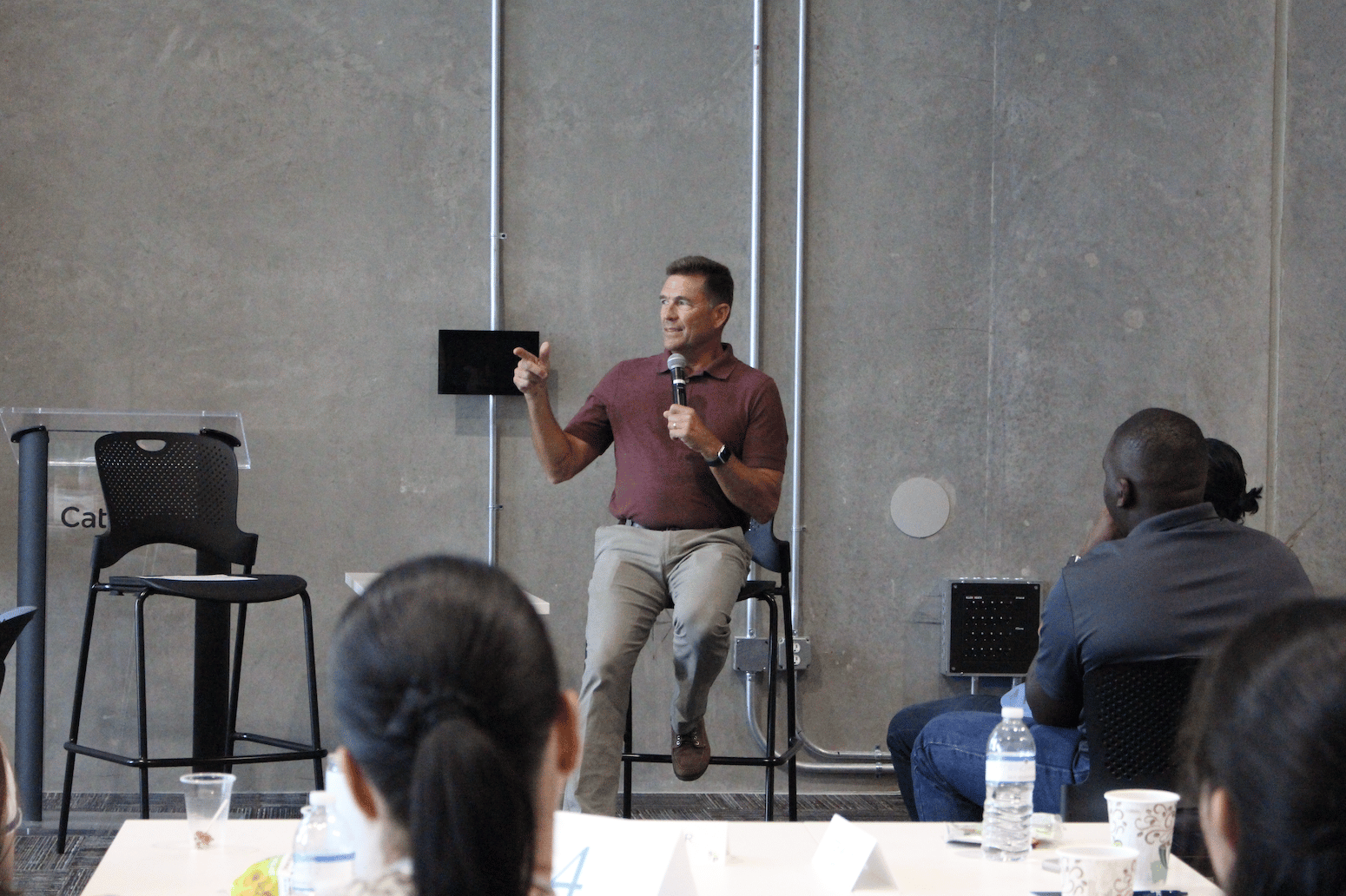 Finally, Nyrka Riskin gave an engaging presentation on personal branding. She spoke on selling yourself as you progress through your career, as well as the importance of knowing who you are as an individual.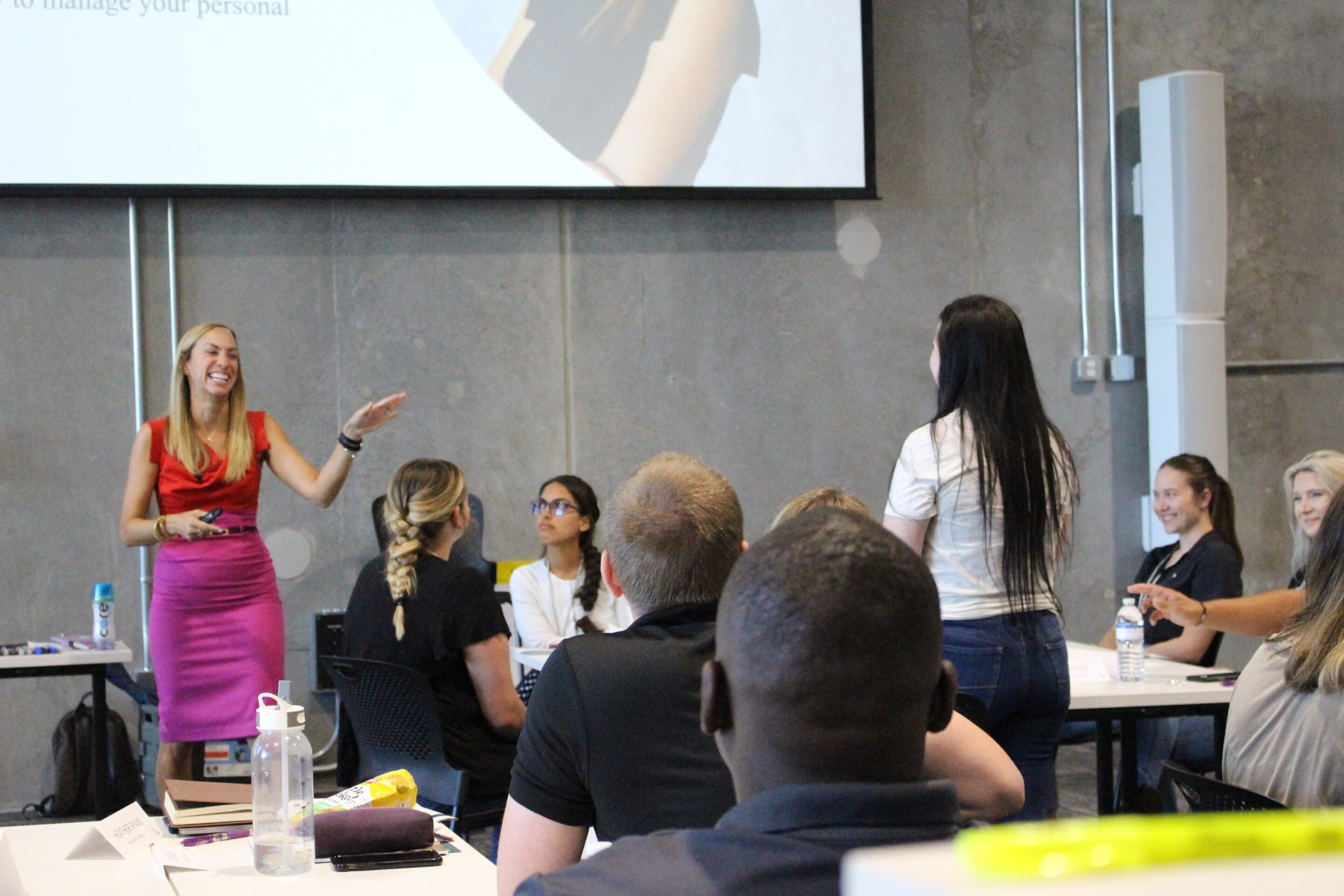 Overall, the day was long but incredibly fulfilling. I am so glad to have gotten to meet each and every participant in this first session and am thankful we have so much time together over the next few weeks to explore Lakeland and become further acquainted with one another. Next week we will be headed to Bonnet Springs and Hollis Gardens so stay tuned!  
Until next time!  
-Charlotte