by Charlotte Roberts, SLP Intern
Hello and welcome to what I am sad to say is my last blog for my time with the Summer Leadership Program. I am headed back to school this weekend, so I am missing this group's graduation, but I have thoroughly enjoyed their company and brilliance over the past four weeks together. Enough with sadness though because this past week was a blast.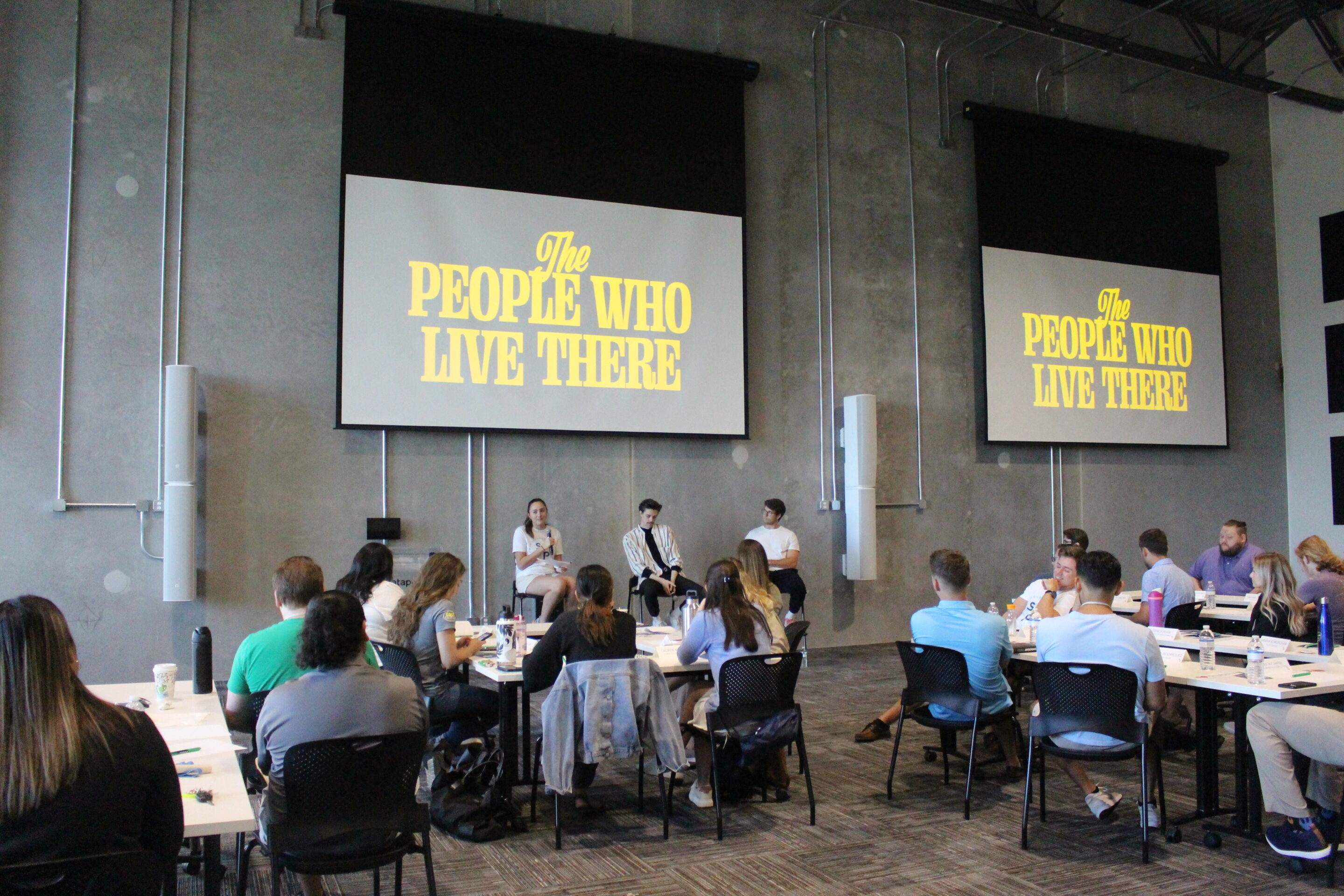 We started our morning off by watching "The People Who Live There" a documentary produced by Paige and Chase Wagner and directed by The Collection Media's Campbell Rice and Connor O'Brien. This film premiered October 1, 2021, in the Polk Theatre and I was heartbroken to not see it on opening night after hearing about it all over social media. The film dives into the stories of the historic homes in Lakeland as well as the people who live there. The Collection Media captured the heart of Lakeland, from the score to the stories to the cinematography, they found a way to translate the magic of Lakeland to the big screen and I am so glad they did.
After the credits rolled, Kelsey conducted a question-and-answer session with both Campbell Rice and Connor O'Brian. We heard stories of how they figured out exactly who these Lakelanders are, one of the most entrancing tales being about how they asked a bank teller who owned one of the landmark historical homes in town. The teller explained who the owner was, and that afternoon Connor and Campbell were sitting in the living room with the gentlemen filming. Moments like those truly describe Lakeland, you can do anything here and you have a community built to support you. If you want to meet your neighbors, most times all you have to do is knock on the door. I asked both producers why they stayed in Lakeland. Being a college student myself who grew up in town I would be lying if I said I wasn't curious about what else there is in this world and the two of them explained how they used to feel the same way. Both spoke about the community in Lakeland you can't seem to find anywhere else, Connor noted that he loves to travel but there has always been something so comforting about pulling back into the city and Campbell spoke about his father who encouraged him and all his siblings to find a place and plant your roots.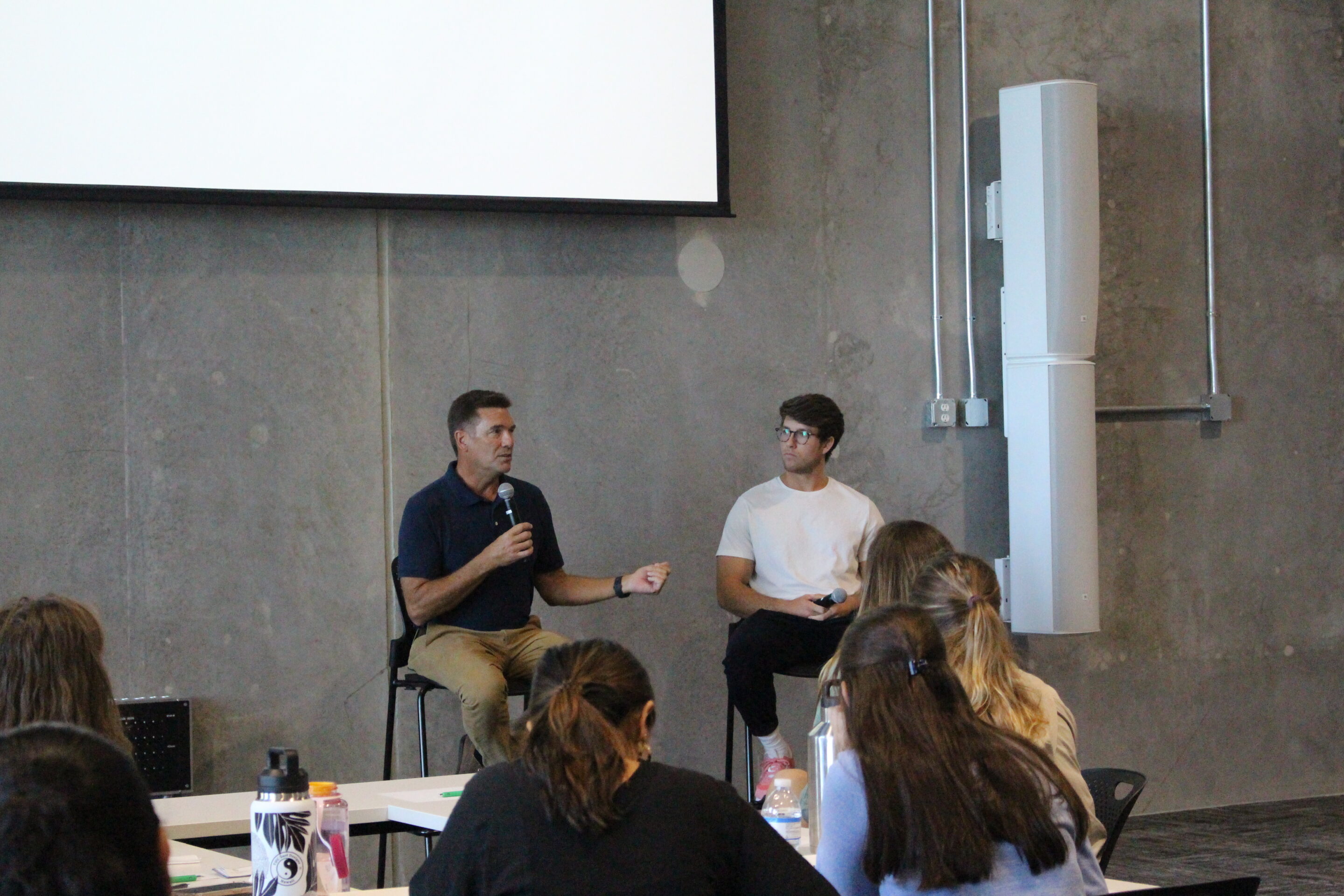 Funnily enough our next speaker was Tim Rice, father of Campbell Rice, who spoke on the very tale his son had just opened our eyes to, Community Leadership and the crucial nature of roots. To open, Tim speaks on the increased rate of mobility over the past two generations. He notes how his mother didn't leave her county until her 30's while every hand was raised in the room when he asked how many people have been on a plane. Freedom is necessary, mobility is exciting, and exploration is crucial but what is the cost of such freedom? He goes on to speak about Bonsai trees, how they are created by uprooting and replanting, causing growth to stunt. Could that occur in our lives as well? In order to truly grow our communities, we require investment from its members. The most complicated problems in our cities are ones that did not occur in a day; therefore, there is no way to resolve them in a day, growth takes time, so where do you plan to root yourself? In seasons of transitions, it is hard not to be constantly looking for what is ahead, this was such an eye-opening invitation for me and arguably one of the lessons I am most anticipating sharing with my friends who have yet to experience Lakeland.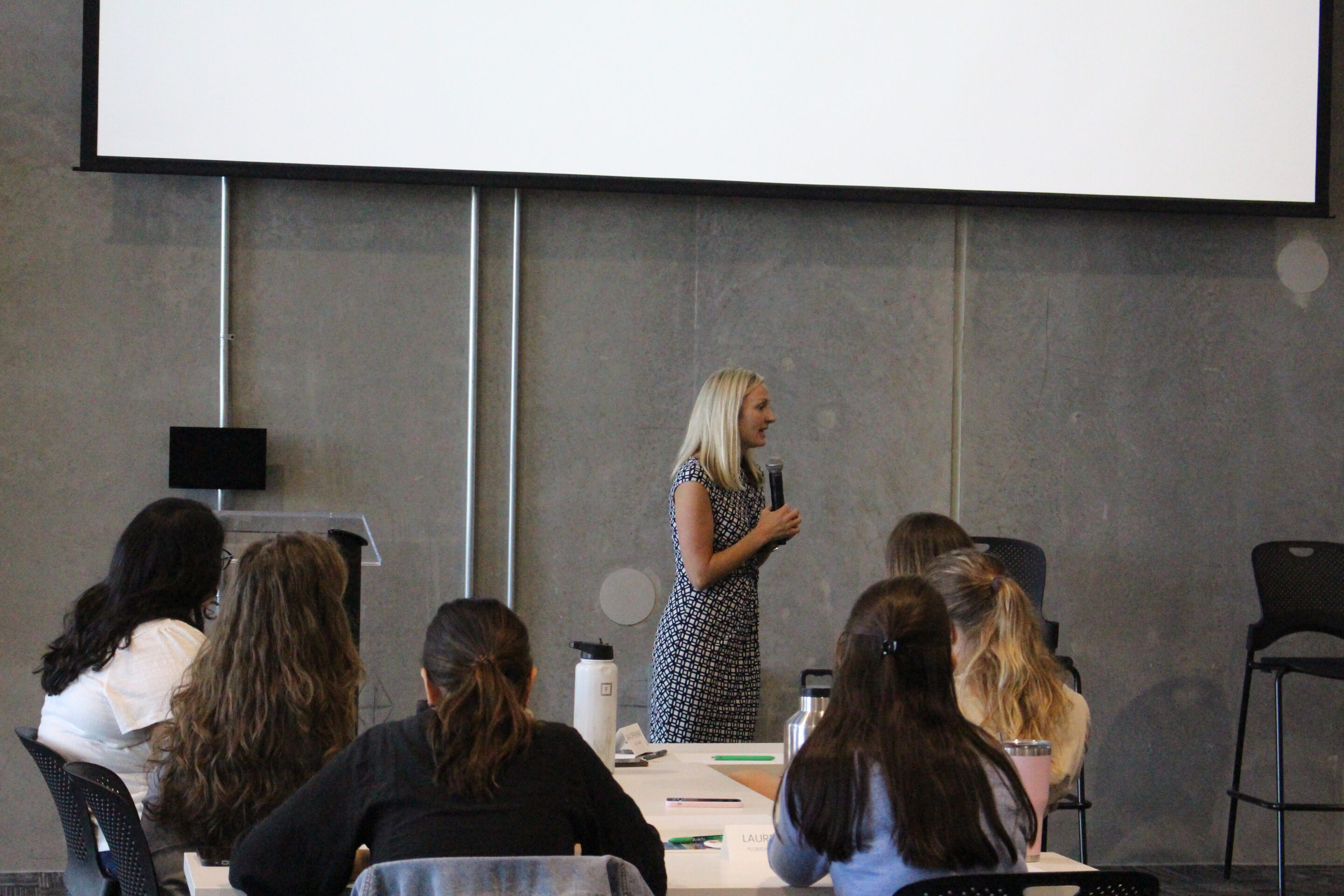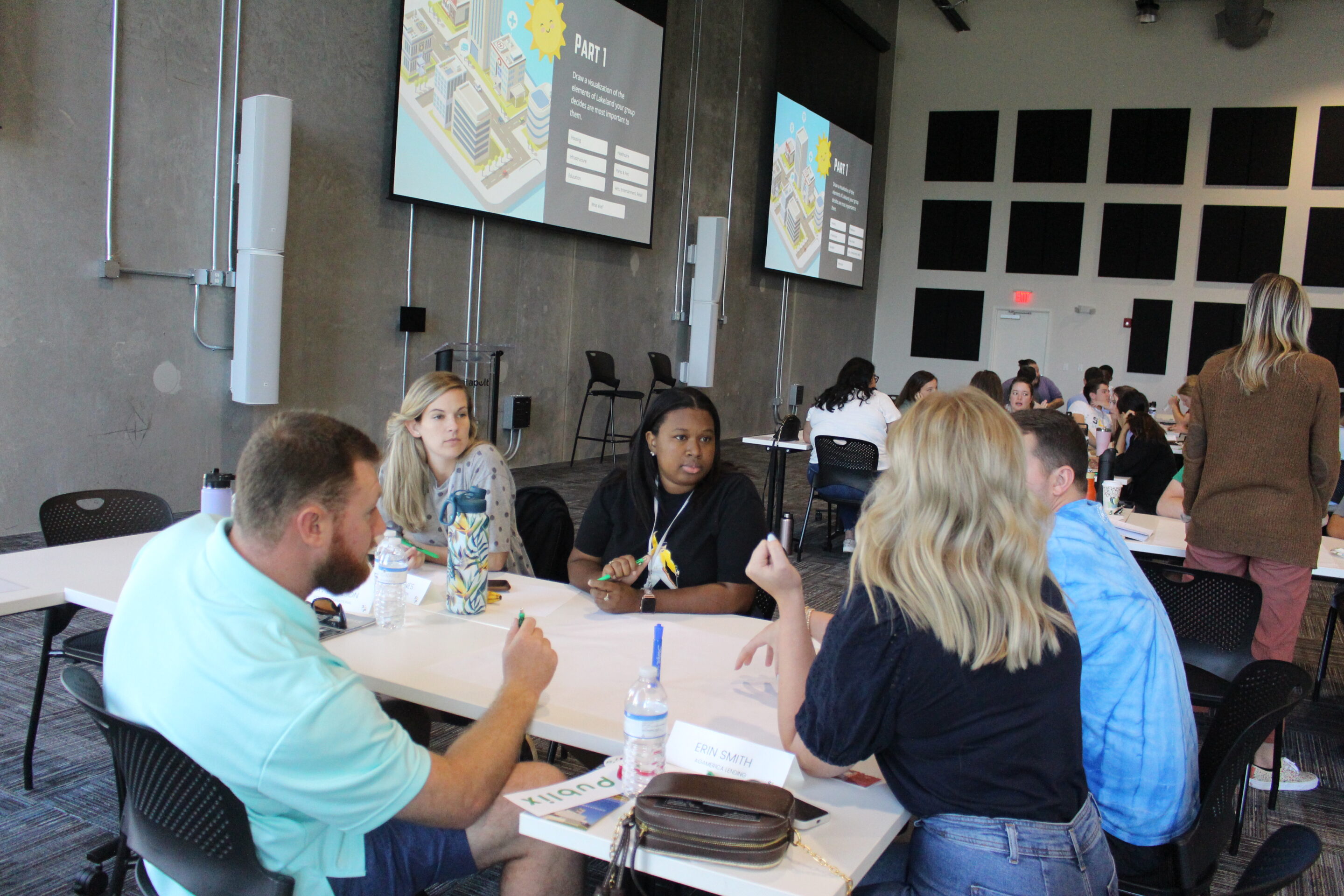 For lunch we feasted on a Tapatios taco bar that I think will occupy my dreams for the weeks to come. Drowned in chips and salsa we ate together and spoke about anything and everything. The moments in between have frequently been a favorite of mine. Not only do we have the chance to get to know the Summer Leadership Program participants as professionals, but we also get to know them as people as well. I love hearing about spouses and families, college days and past cities lived in, what people are up to this weekend and what they did the last.  
Katie Worthington-Decker, VP of the Lakeland Economic Development Council, joined us next to explain the purpose of the LEDC. She brought with her an activity where groups of participants were asked to design their ideal Lakeland based on a few categories, housing, infrastructure, parks and recreation, education, arts and retail, and healthcare. Floating from table to table I thoroughly enjoyed hearing the discussion of innovation. The groups will have a chance next week to elaborate on one specific category of the project and "pitch" ideas to a mock City Commission. 
After a morning at our home base, we loaded into cars to head to the Polk Museum of Art where we met Dr. H Alexander Rich who not only shared with us the ins and outs of the current museum but also gave us a sneak peek into the details of the expansion announced earlier this year. Hearing about the increase in arts education always warms my heart and I cannot wait to be able to walk around the new facility when it opens. Dr. Rich is so passionate about the work being done at the Polk Museum of Art and encouraged participants to explore for themselves the exhibits on display. This includes the Rodin exhibit that runs through October, I encourage you to check it out if you have not!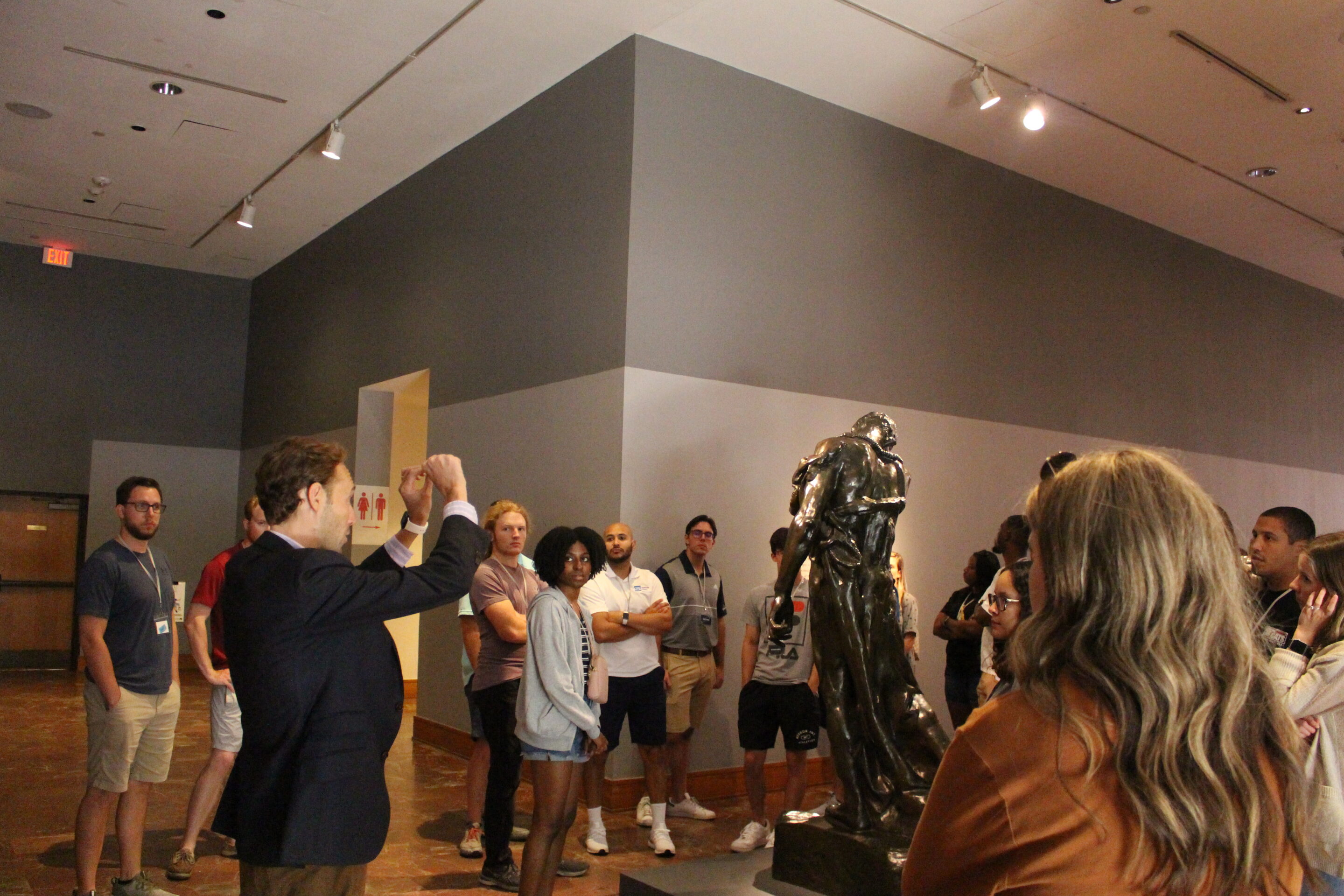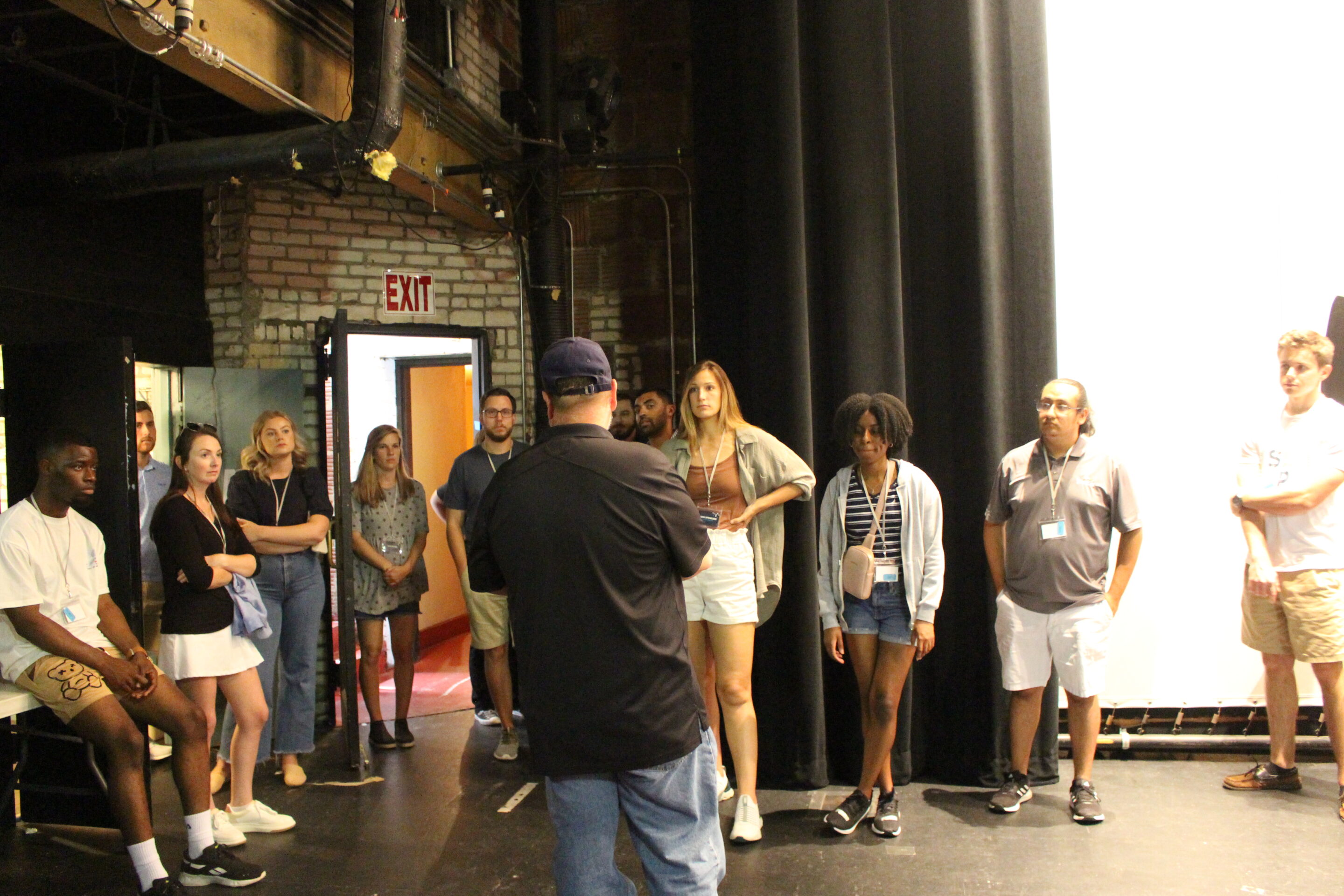 Quite the artistic afternoon we had as we headed next to the Polk Theater to learn about a true historic landmark in Lakeland. I have never heard about the craftsmanship that went into and has gone into the creation and maintenance of the theater. I caught participants craning their necks to catch a glimpse at the starry sky above containing century old light fixtures and hand painted balcony facades. With the excitement of the new Elvis movie one of the highlight questions was about his performance at the Polk Theater in 1956, it turns out he autographed the green room, and his signature has been preserved.  
We ventured to Tiger Town for our last stop of the day, we got a tour of the facility and heard about the experimentation with rule changes in the minor leagues to see if implementation is possible in the MLB. From the perspective of somebody who does not classify themselves as a "baseball fan" I was fascinated by the efforts of groups like the Flying Tigers to engage more of the community in baseball. Many of our participants were fans themselves and they too were thrilled with the amenities Joker Marchant Stadium offers, not just during the coveted spring training but throughout the entire year.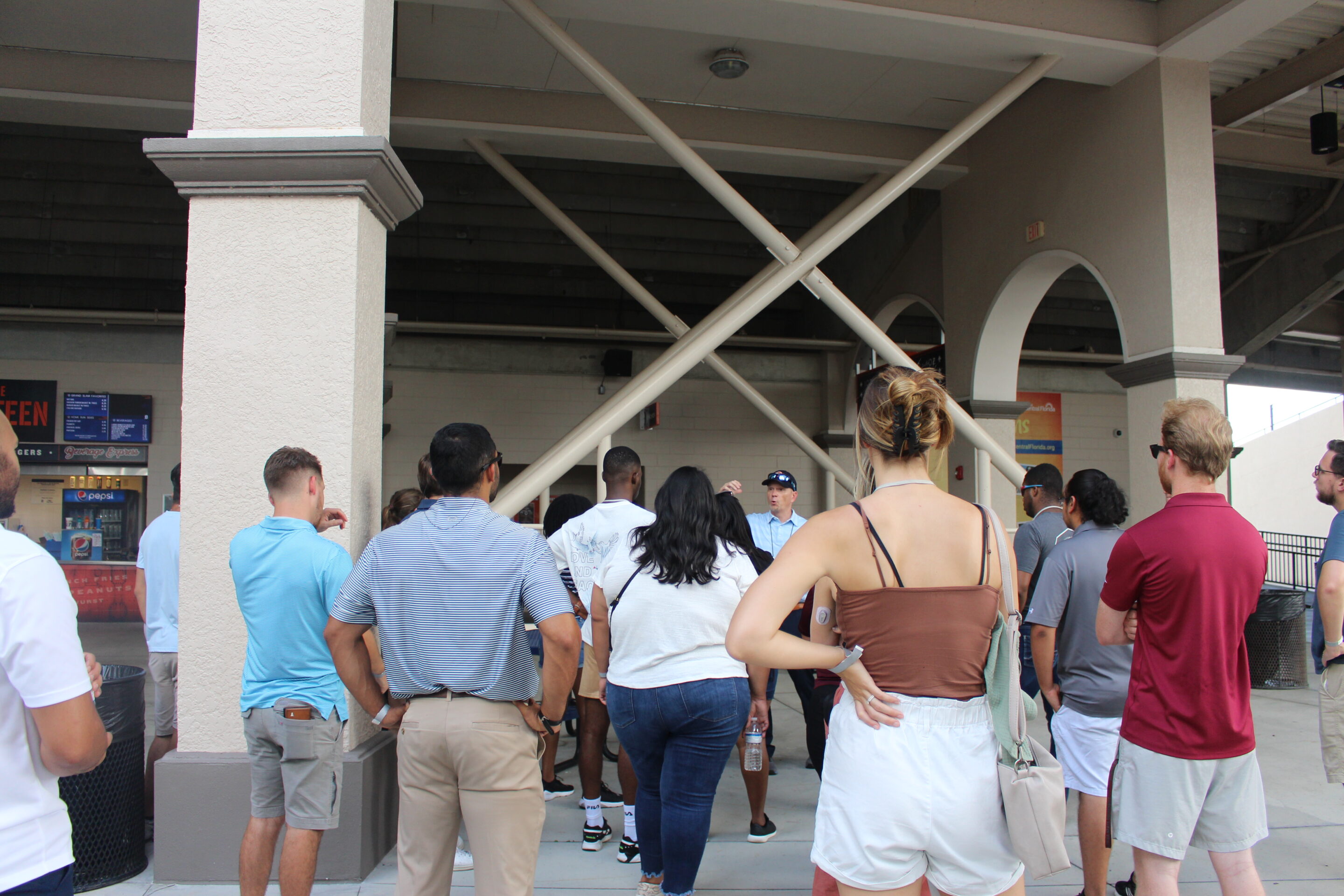 For our social all we had to do was head back downstairs for all you can eat concessions, we ate hot dogs and hamburgers and sat in the stands for approximately ten minutes before Florida did what Florida does best and opened the heavens for a thunderstorm. We headed under cover and sat at picnic tables for the rest of the evening, I gave my final goodbyes to the group and headed back to Catapult for one last clean up.  
This past summer has been more than a dream, having the opportunity to not only get to know Lakeland better but the young professionals who already push Lakeland to be better has been beyond fulfilling. I cannot wait to see the amazing things this group does, and Kelsey had better send me pictures of their smiling faces at graduation.  
For one last time!  
Charlotte