By Charlotte Roberts, SLP Intern 
           Hello and welcome back to what I hope is your favorite part of the week, the SLP blog recap! Buckle up and get comfortable because yesterday was a blast, and we have a lot of material to cover so I hope you are ready.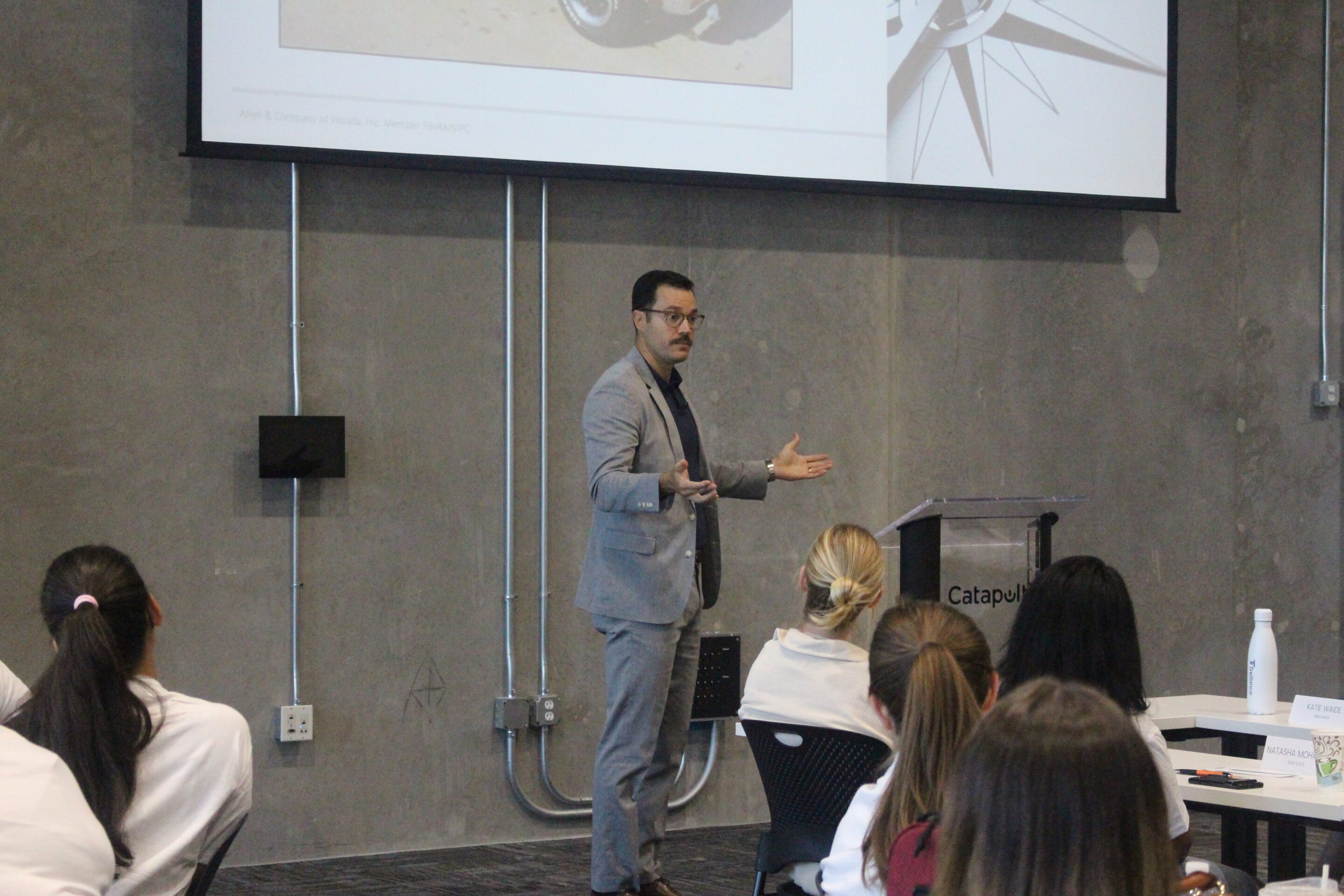 This week, we got off to an energized start with SLP graduate and Financial Advisor at Allen & Company, Troy Garcia, who spoke about financial leadership and the importance of financial literacy as you develop your career. As young professionals who are just beginning to save money his session hit home. Troy mentioned how his boss, Keith Albritton, gave the same speech during his time in SLP and the importance of financial literacy throughout his personal life and career. An overall theme these past few weeks has been intentionality, so I enjoyed this spin on that word from Troy.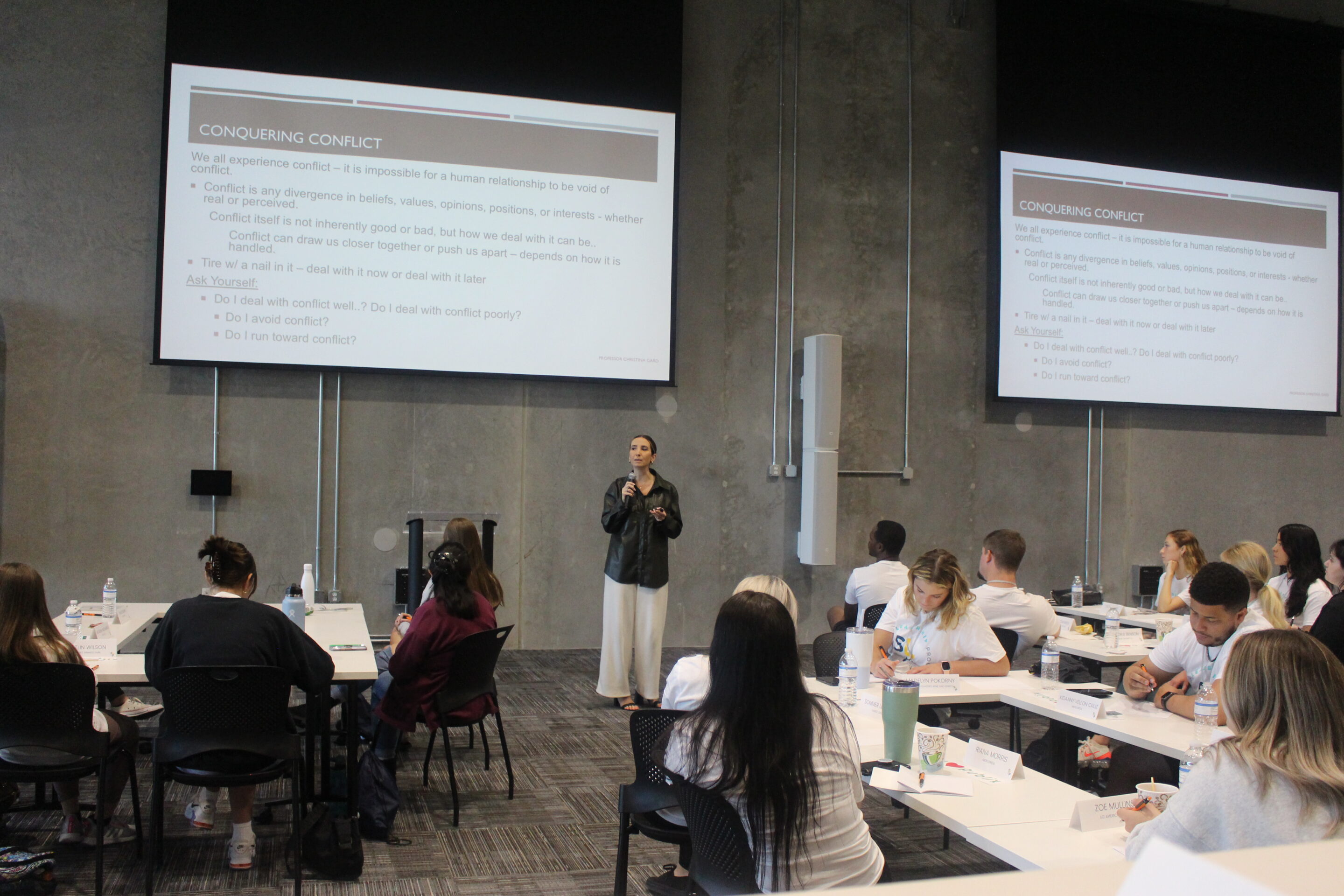 Next, we greeted psychology Professor Christina Gard from Southeastern University who also doubles as a Pastor at Grace City Church in Lakeland. She spoke on conflict resolution and broke down the importance of conflict in a way that profoundly changed the definition for me. My favorite quote from the presentation was, "It is loveless to not address conflict." When we neglect conflict and transparency with those around us, we not only hurt those we are not communicating with, but we are also being loveless to ourselves. Christina broke down each style of conflict and had everyone in the class go sit with those who identified similarly to them. They discussed the pros and cons of each group and identified ways to help them handle conflict better.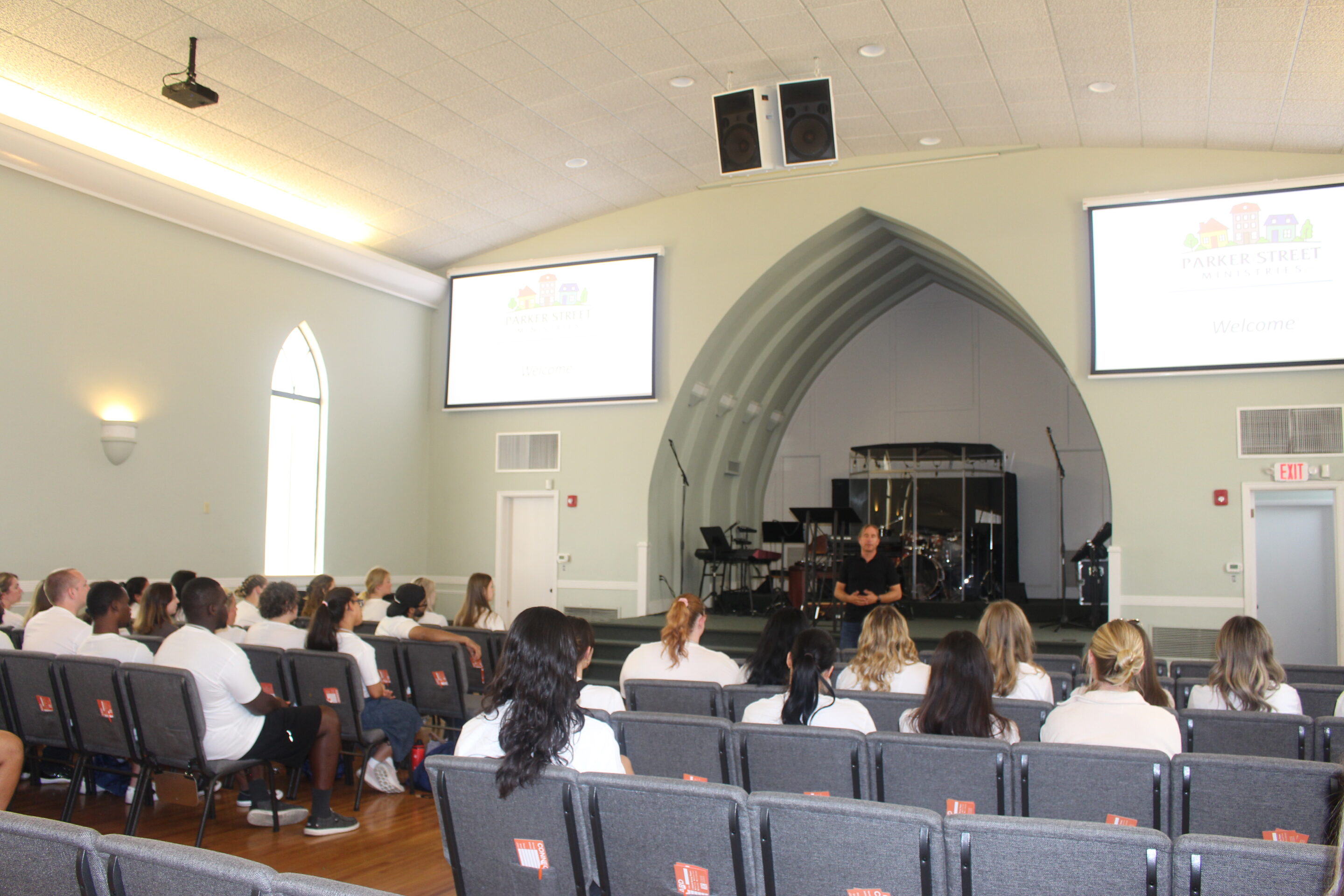 From there it was off to the big adventure of the day! We packed our cars and headed in a great caravan toward Parker Street Ministries to learn about servant leadership from Tim Mitchell, and to host a carnival for the summer campers! This was by far some of the most fun I have had all summer. We set up lunch and floated from table to table to meet the soon to be patrons at our carnival extraordinaire. I caught Ryne and Jordan chatting with campers about superheroes, Sommer was better known as Elsa for her platinum blonde hair and princess personality, and Stael and Franck got the kids excited and guessing for the fun activities ahead.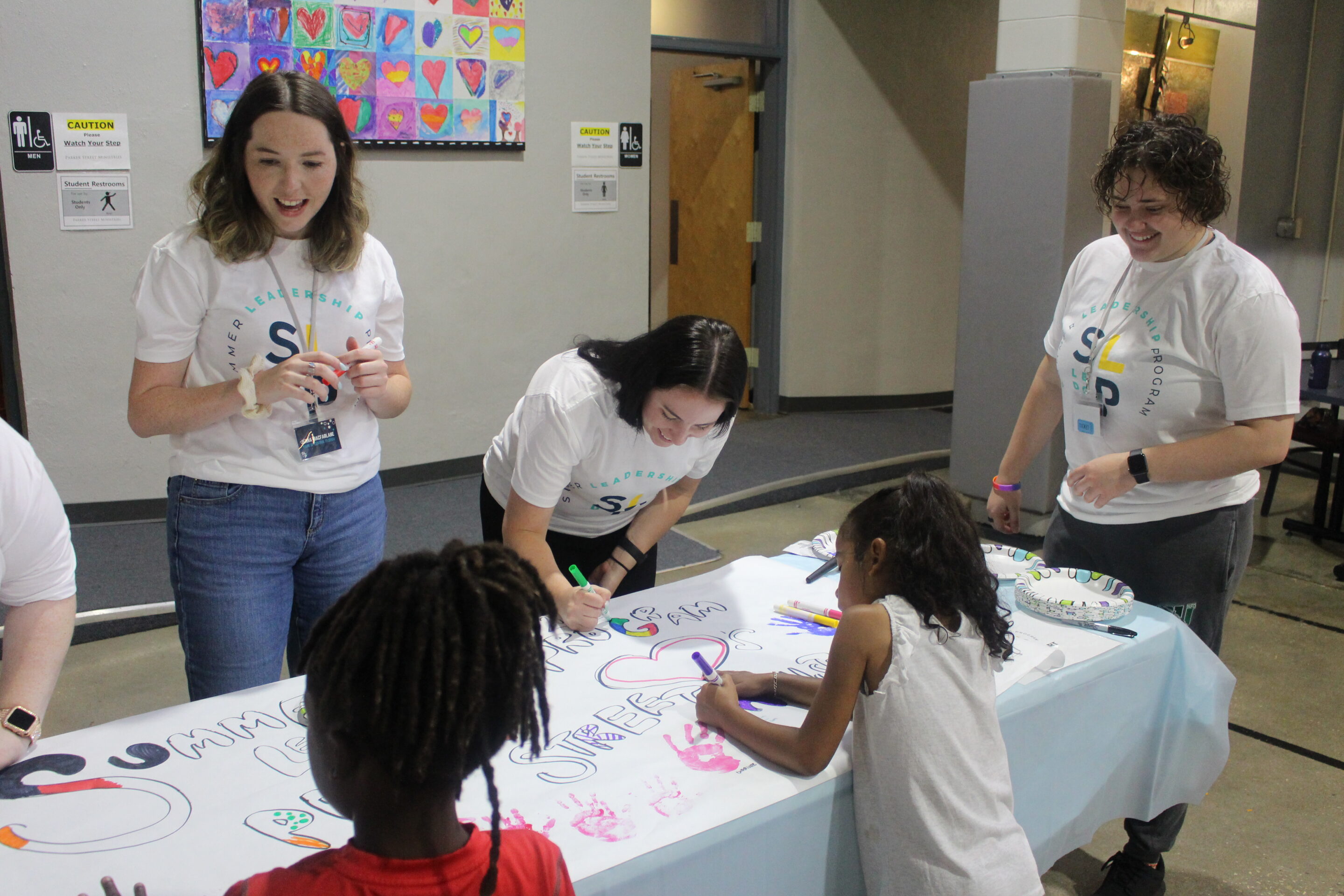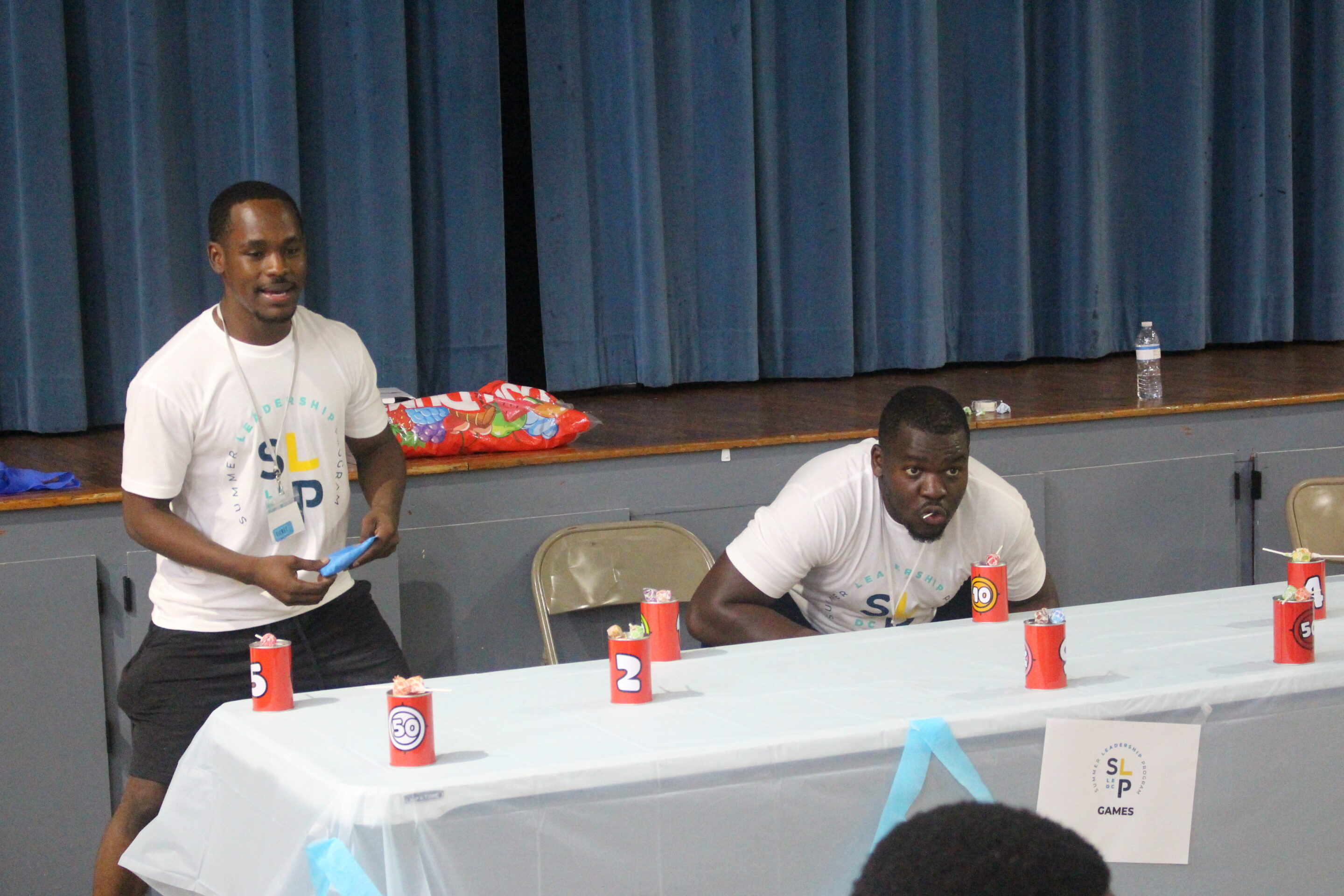 After a delicious meal of pizza, carrot sticks, chips, and juice boxes we got on our merry way striking lunch and setting up for the event itself. Included in our rotation was a bounce house, cotton candy, popcorn, duck-a-prize, games, coloring, face paint, a nail painting bar, group art, and more! I think I might have caught a few of our SLP participants testing out the bounce house before all the kiddos, just to be safe.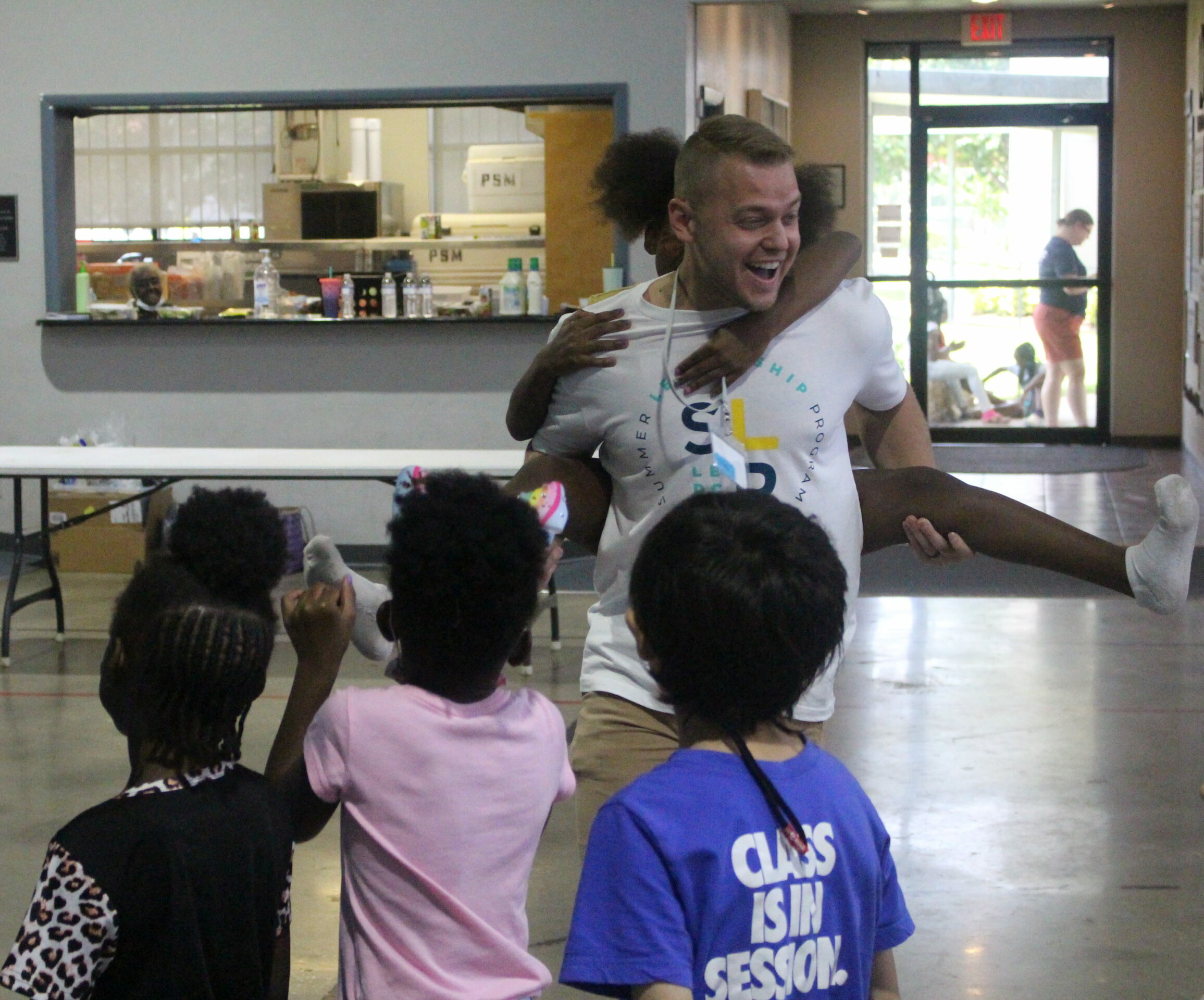 When the doors opened for campers to finally enjoy the fun, we had a blast. Kids were bouncing, coloring, eating, winning, and everything in between. Watching our participants get to know and enjoy campers was the highlight of the program for me so far. They were all so engaging and energized by all the Parker Street students and the time we spent together absolutely flew by. Before we knew it, it was time to clean up and walk the kids home. Although we were all a little tired from the sugar coma, we were falling into we could not wait to see what was next back at Catapult.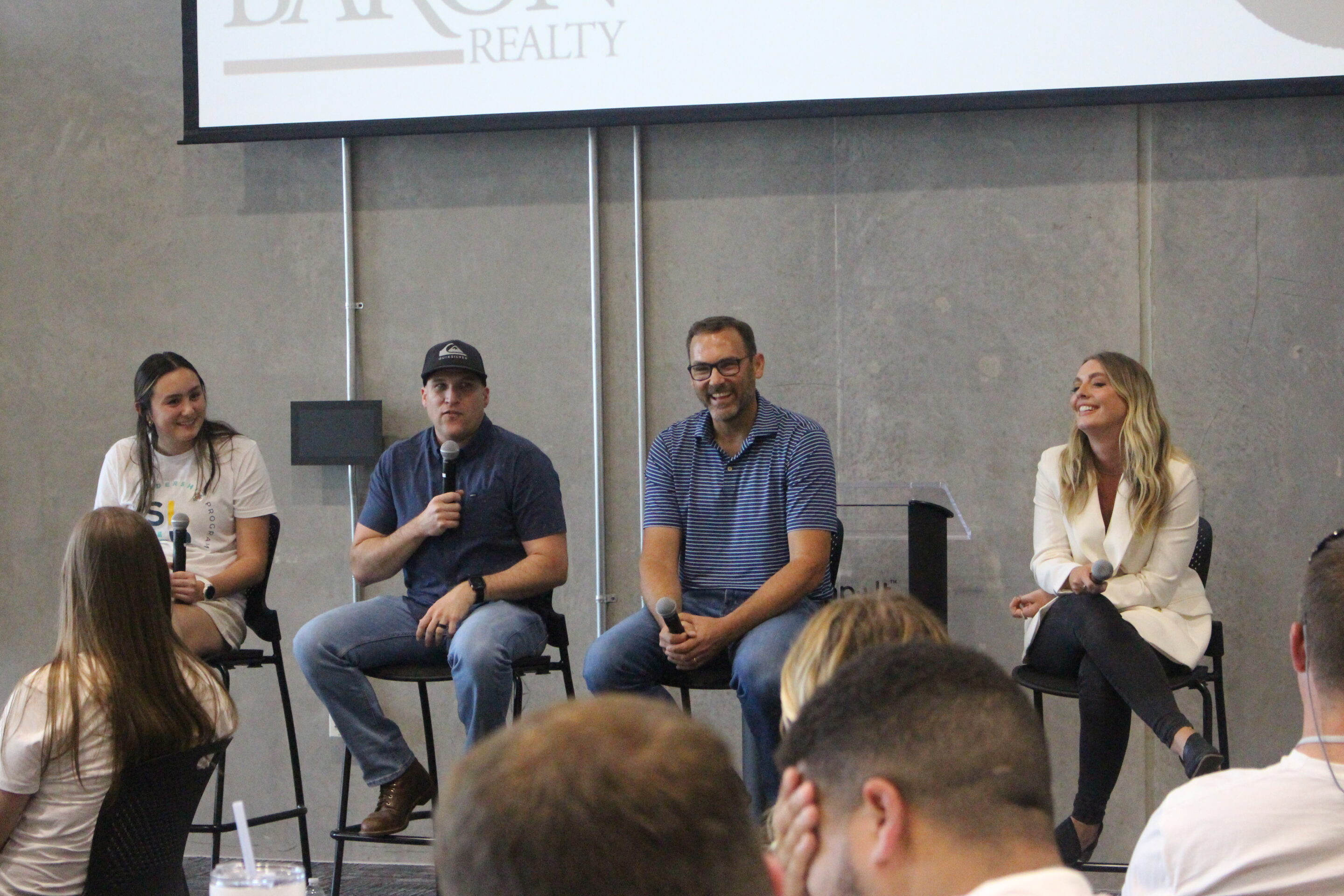 Upon our return we sat down with some small business owners from Dixieland. TJ Zimmerman from Concord Coffee and Ruthie Tait from Balance Culture occupy space in the building Cory Petcoff, from Baron Realty, owns in Dixieland. Kelsey facilitated a panel between the three that highlighted how Lakeland has supported these small businesses to go from ideas to flourishing small businesses. Cory spoke about how he looks for specific tenants to fill the Dixieland area to curate an entrepreneurship and small business mindset in the plaza the Lakeland businesses community that surrounds it.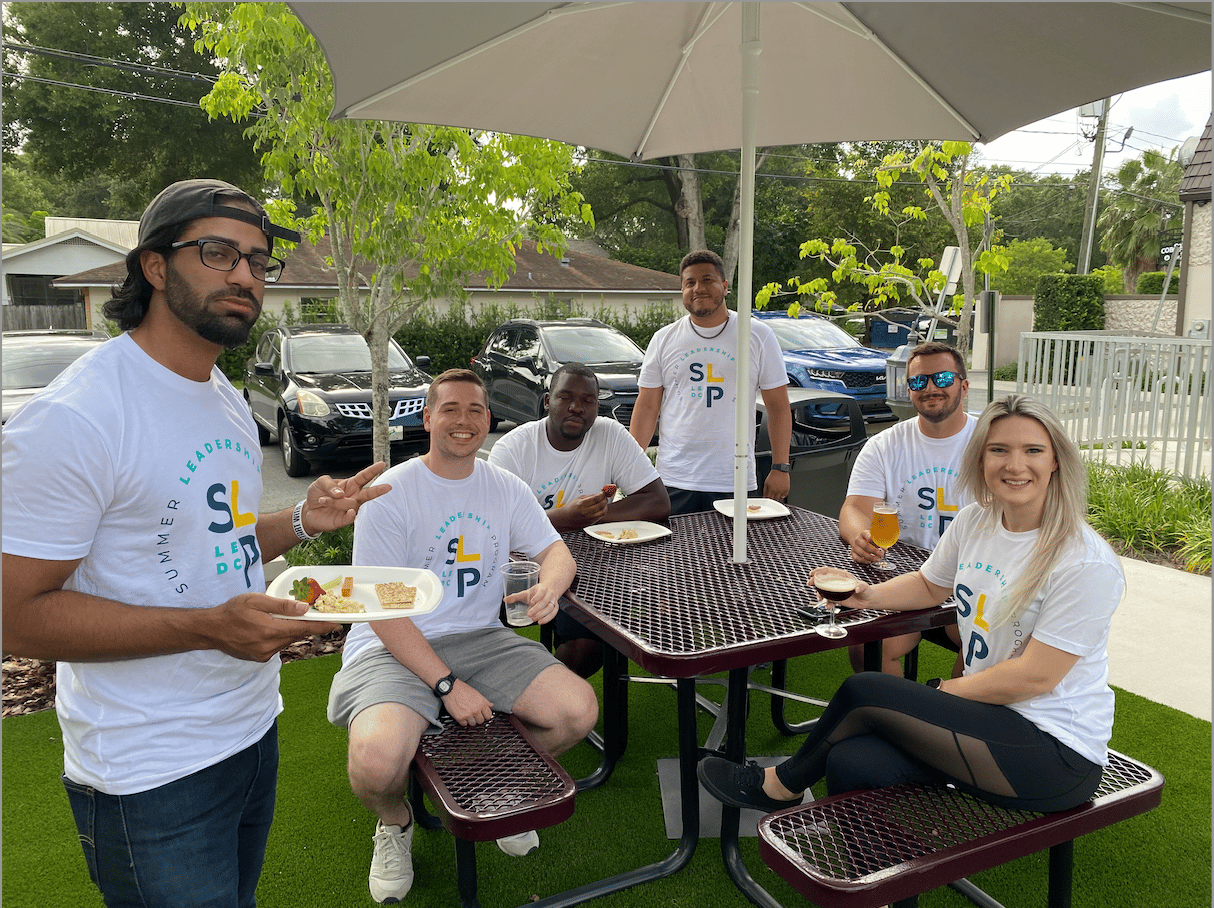 After a long and fulfilling Wednesday together, we made our way into Dixieland to have our social at Cob and Pen. This class is getting to know one another so well and I love seeing them bond not just as professionals, but also as friends. I loved this week, and I am itching to get to next Wednesday, although I don't know how many bounce houses we will get to jump on again.
Until next time!  
Charlotte