By Charlotte Roberts, SLP Intern  
      Hello and welcome back to the Summer Leadership Program blog! Here we are already almost halfway through the program and a little tired after quite an exciting day yesterday.  
      The day opened bright and early once again; familiar faces now rolled in excited to get started. The first five people to arrive may have gotten a little treat for their early bird start to the day (just a hint for those who may want a bonus next week). The difference between weeks is remarkable and I enjoyed watching peers turned friends hold the door open for one another and grab nametags for those coming in behind them.  
     Breakfast was provided by Haven Pastries (a Catapult Kitchen Member), and I personally found myself enjoying the spread, the crowd did too as they dove for chocolate and blueberry muffins, croissants, and more. Participants chatted with one another and caught up on the few days they had been separated. Questions about weekend ventures and work week updates populated the air while the rest of the crowd trickled in.  
After opening with announcements from Kelsey we talked about the adventures ahead and loaded the bus to head to Bonnet Springs Park for an inside look at the breathtaking community space opening October 22! I have been hearing bits and pieces about Bonnet Springs for years and for a long time, the park felt intangible, more like an idealistic dream than a reality. I think participants will agree that when you walk into the park for the first time it feels as though you have been transported somewhere unlike you have ever been.  Even while still being constructed, the park leaves jaws dropped both from native Lakelanders and new residents alike. Just the notion that we could have something so engaging and innovative in our own backyards feels unreal.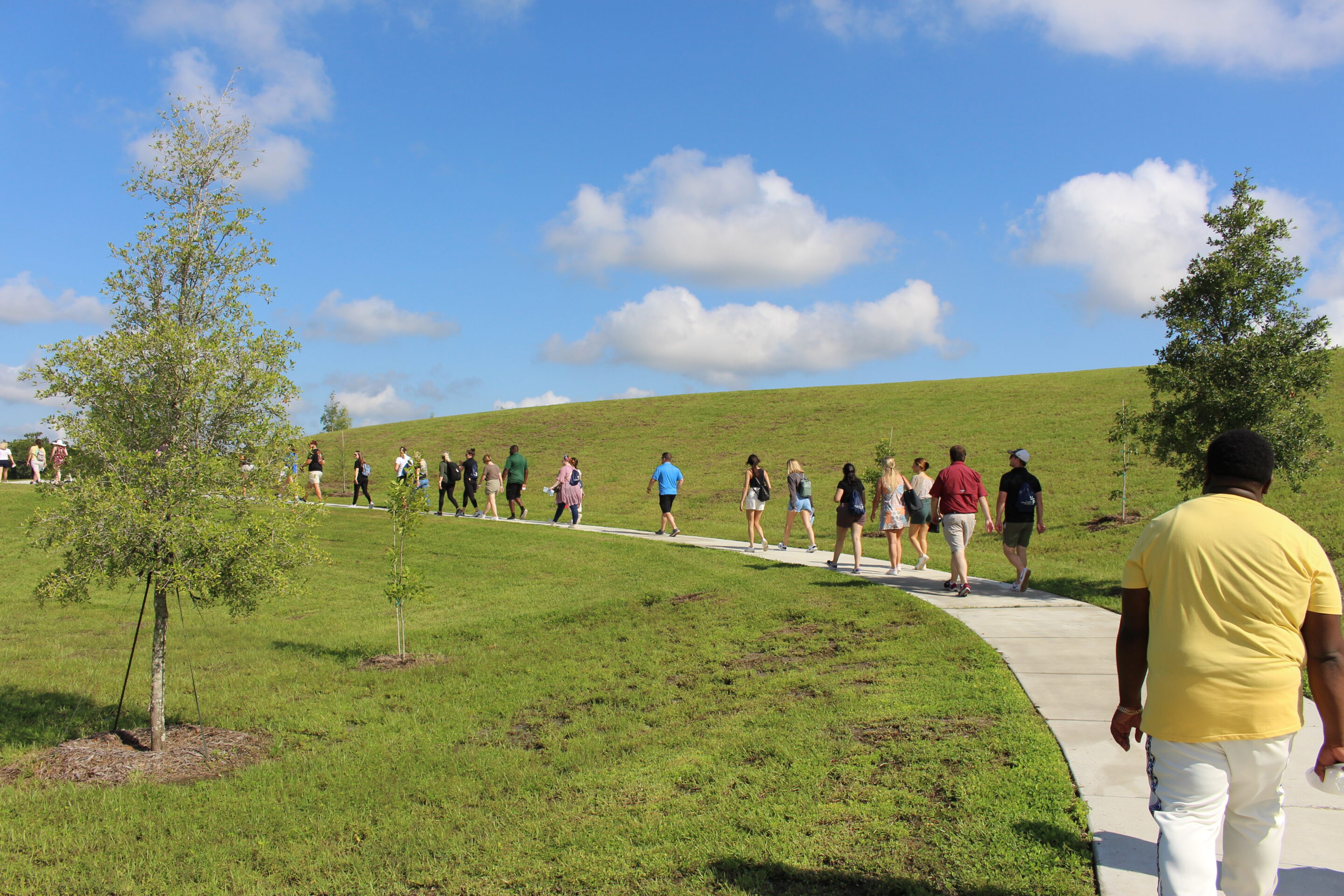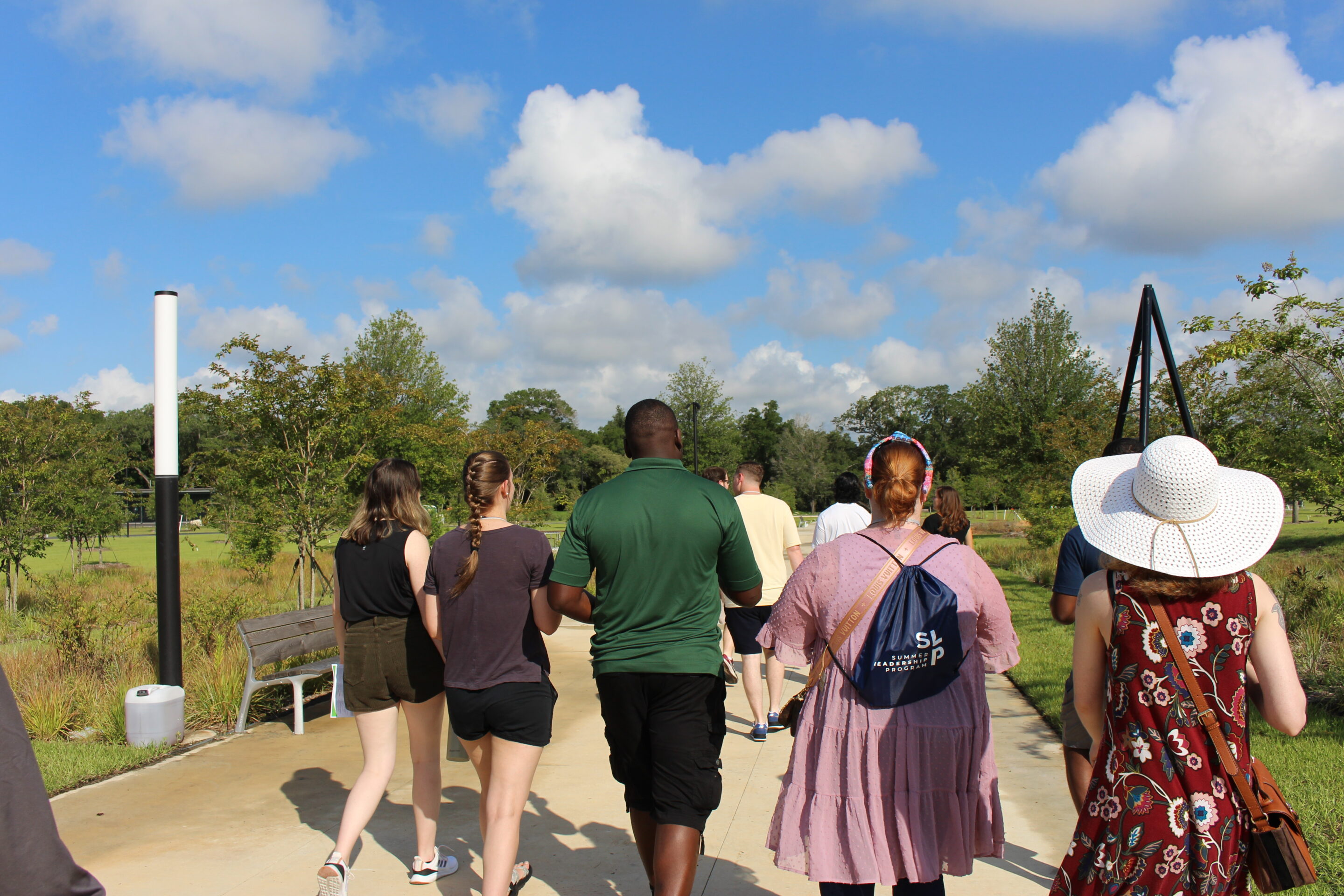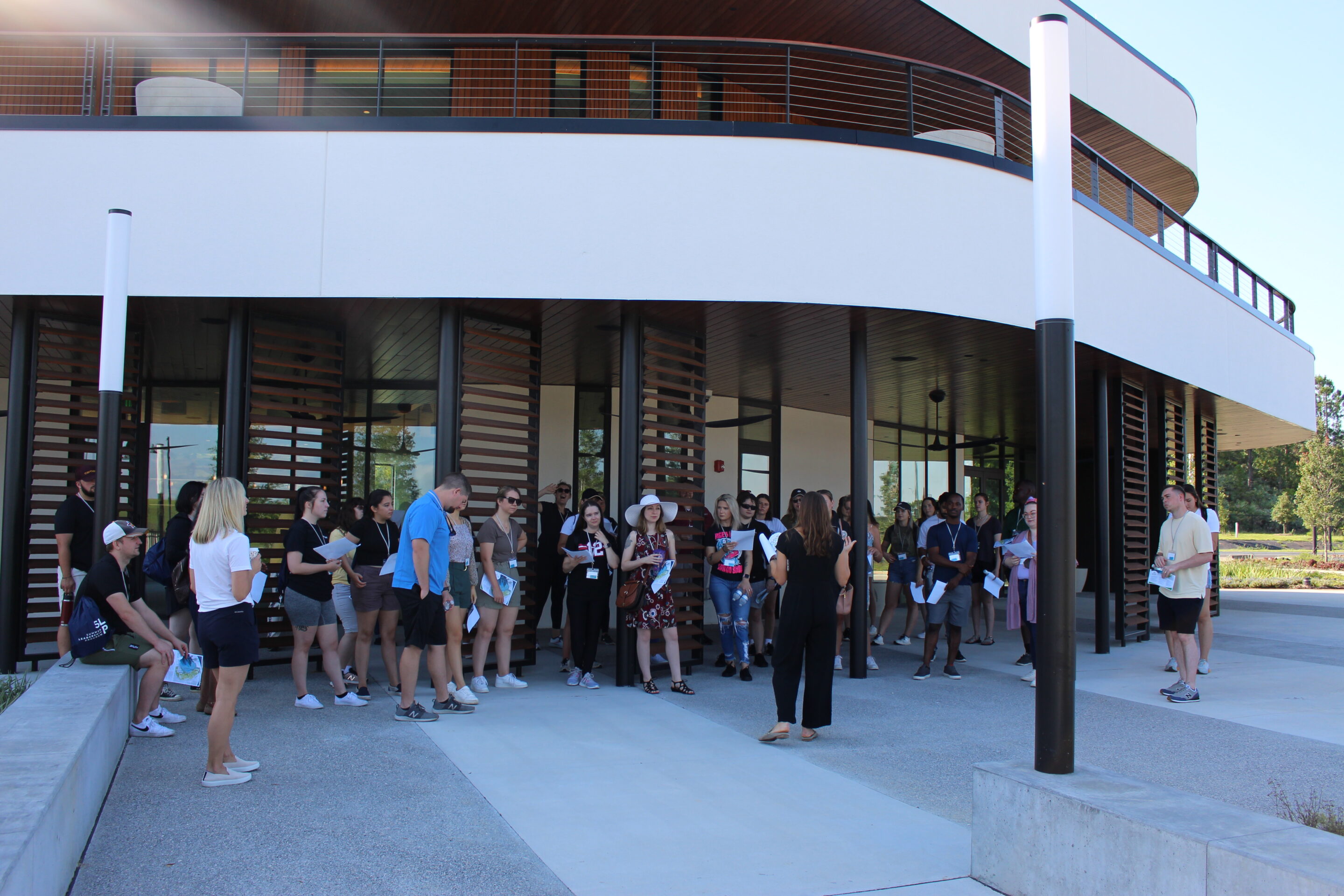 I observed, one by one, participants discover the whimsy of Bonnet Springs Park and the spark of passion it causes. As Kellie Phillips, Programs and Events Manager, graciously walked us through the ins and outs of the park you could see the smiles begin to multiply and the chatter pick up. They could picture themselves walking trails, working out, grabbing a bite to eat, kayaking with friends, and visiting the Florida Children's Museum upon opening.    
     We had a slight lull in between the end of the presentation and the arrival of our bus, so Katie Worthington-Decker, SVP of the Lakeland Economic Development Council, engaged the group in a conversation about what the LEDC does as well as how projects like Bonnet Springs add to the overall attractiveness of the community. The group then shifted the discussion into one of current events, talking about affordable housing and future development in the city from their individual perspectives.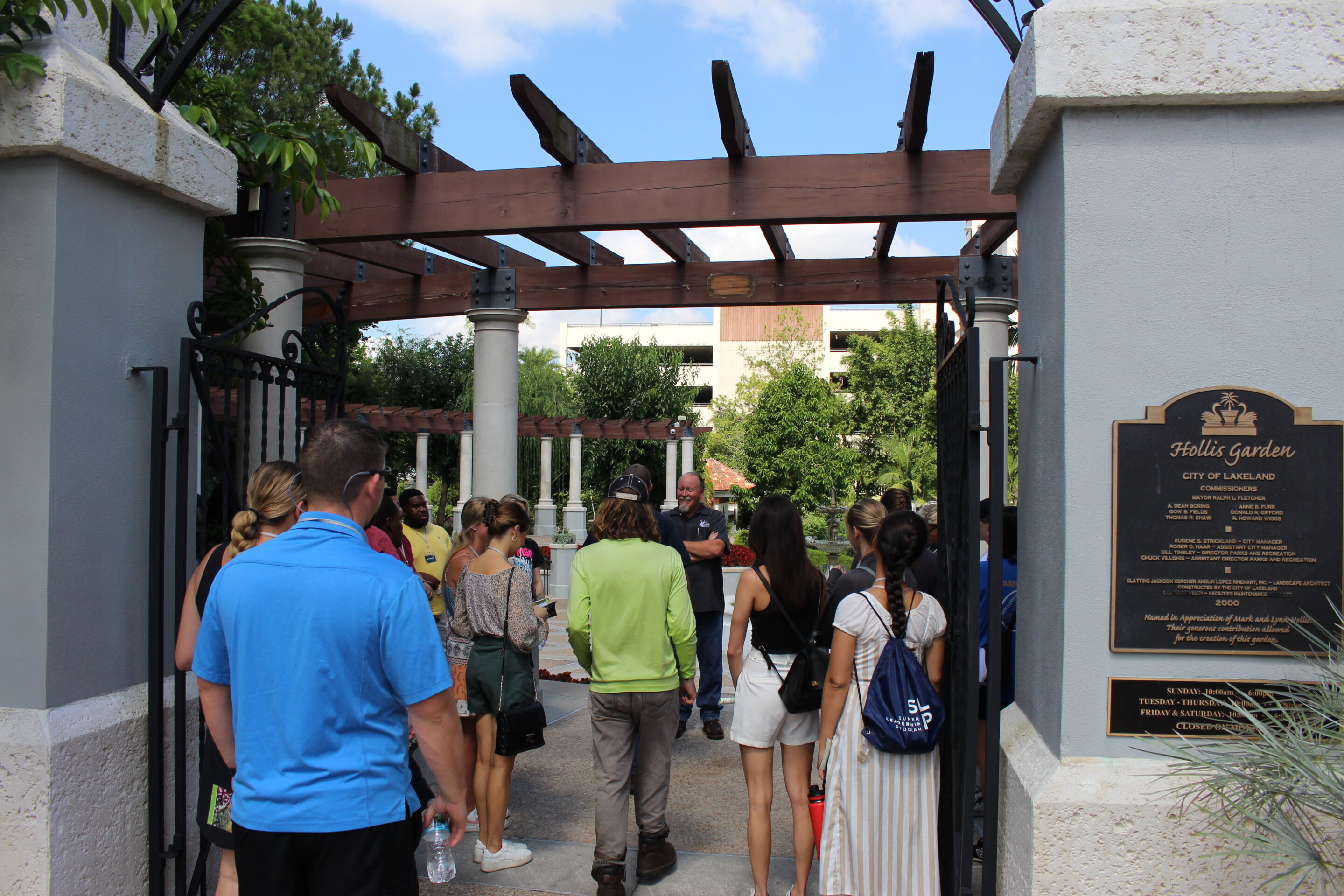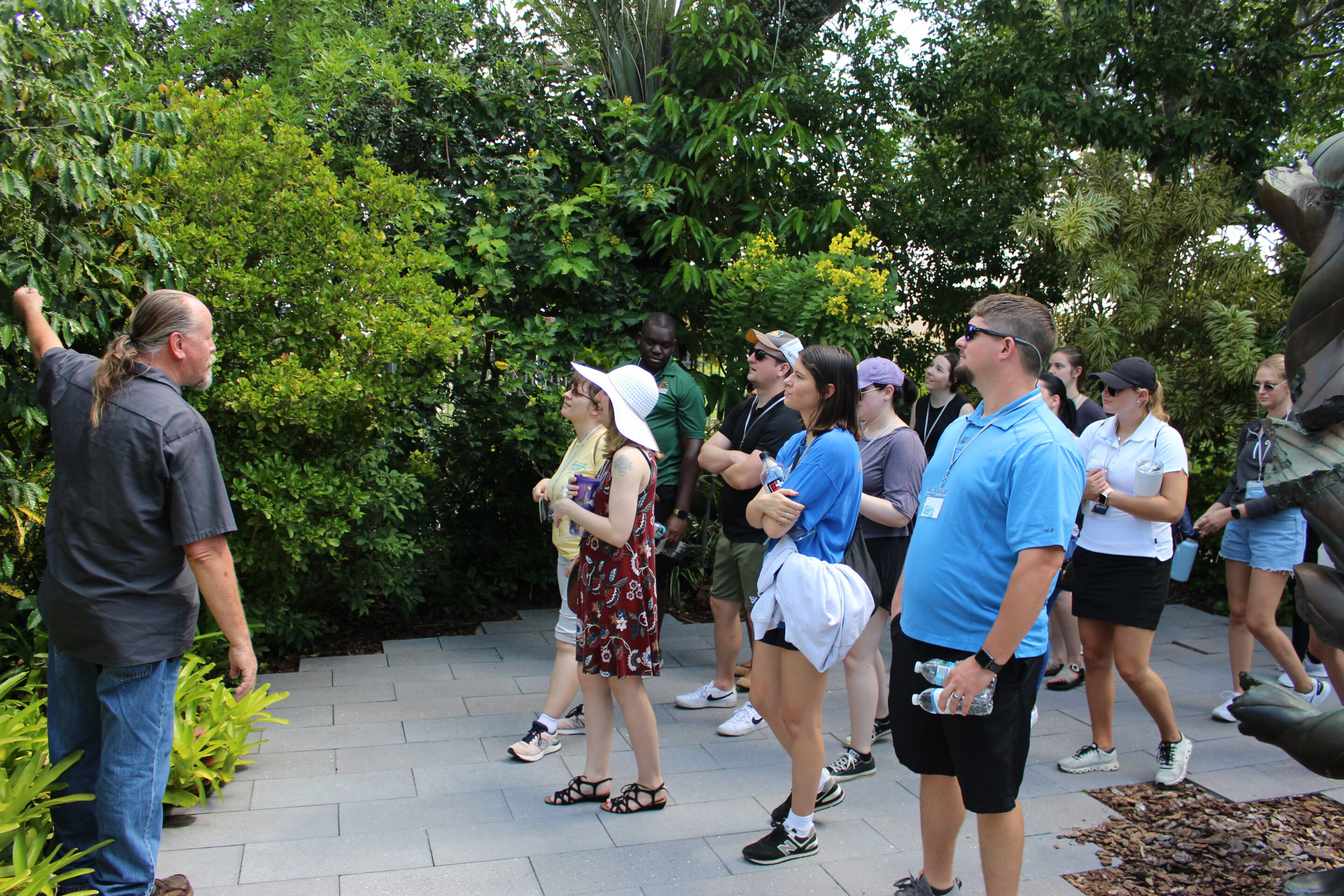 From there it was off to Hollis Gardens. We learned about each 'room' in the gardens and how they are intentionally taken care of throughout each season. For most participants, it was a shock to learn about the intentionality of each plants selection and installation within the gardens. Who knew we had a cutting from Elvis Presley's Weeping Willow at Graceland? Our tour guides work full-time in the park doing research on how to grow a flourishing garden in the heat of Florida. Some participants commented on how they never knew Hollis Gardens existed, even after living in Lakeland their whole lives.  
      After a morning in the Florida sun, we were all anticipating some air conditioning and delicious food. Bandidas, another Catapult Kitchen Member, was kind enough to cater to us and let me tell you, I am a die-hard fan now.  My salami, parmesan, honey sandwich on focaccia bread was heaven on earth and I enjoyed sitting down with Table 6 where we covered everything from city expansion and daycare access to the classic Florida vs. Florida State rivalry. Go Gators.  
     During our afternoon session, guest speaker Sam Davidson from Nashville, Tennessee spoke about how to develop a deep community and career that helps to marry your needs, talent, and passion. The group engaged in numerous activities that had them meeting new people, sharing stories, exiting their comfort zones and making connections with those that share similar or tangential passions and talents. He gave us tangible steps to attain and cultivate a deep community. The time we spent with him was the highlight of many.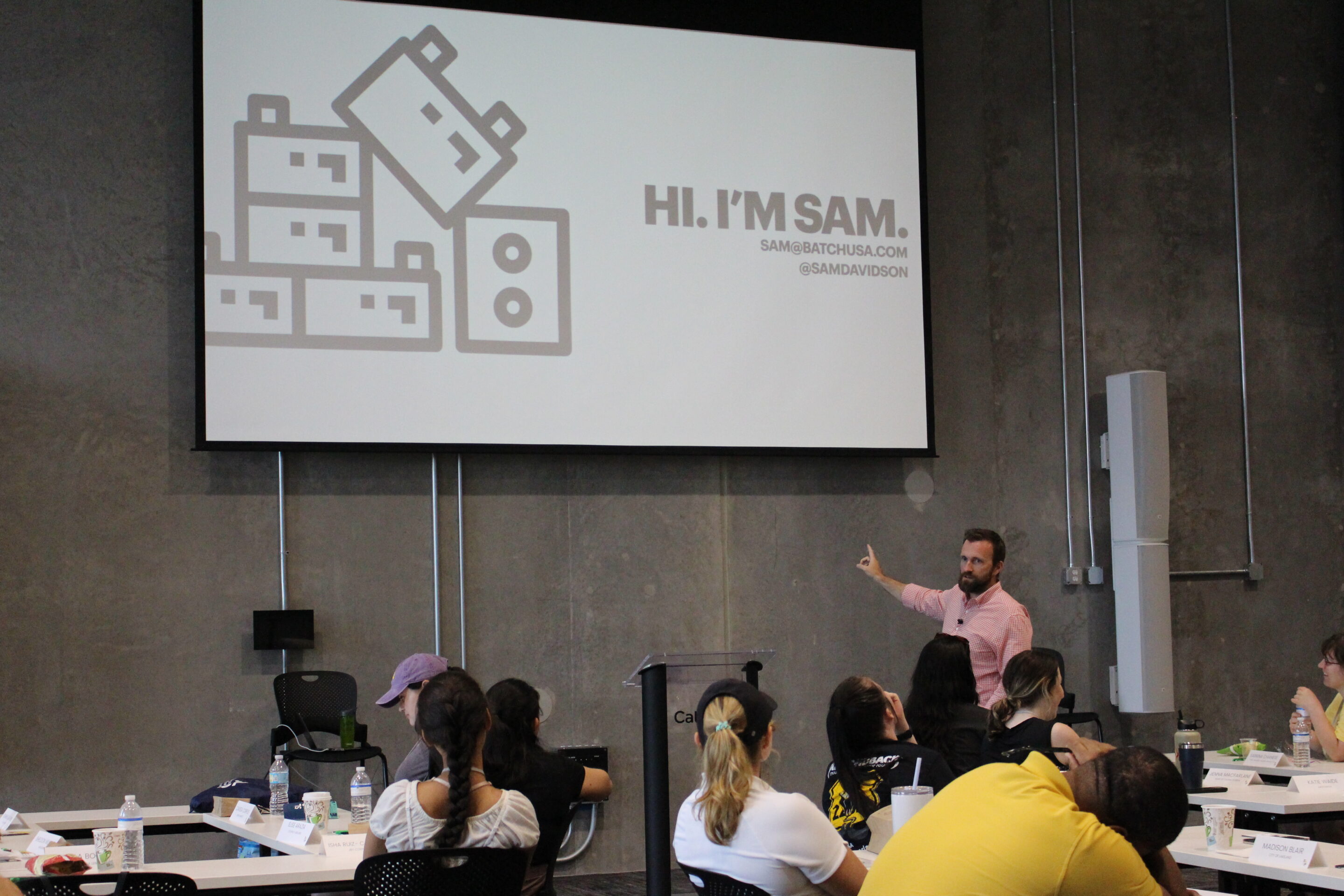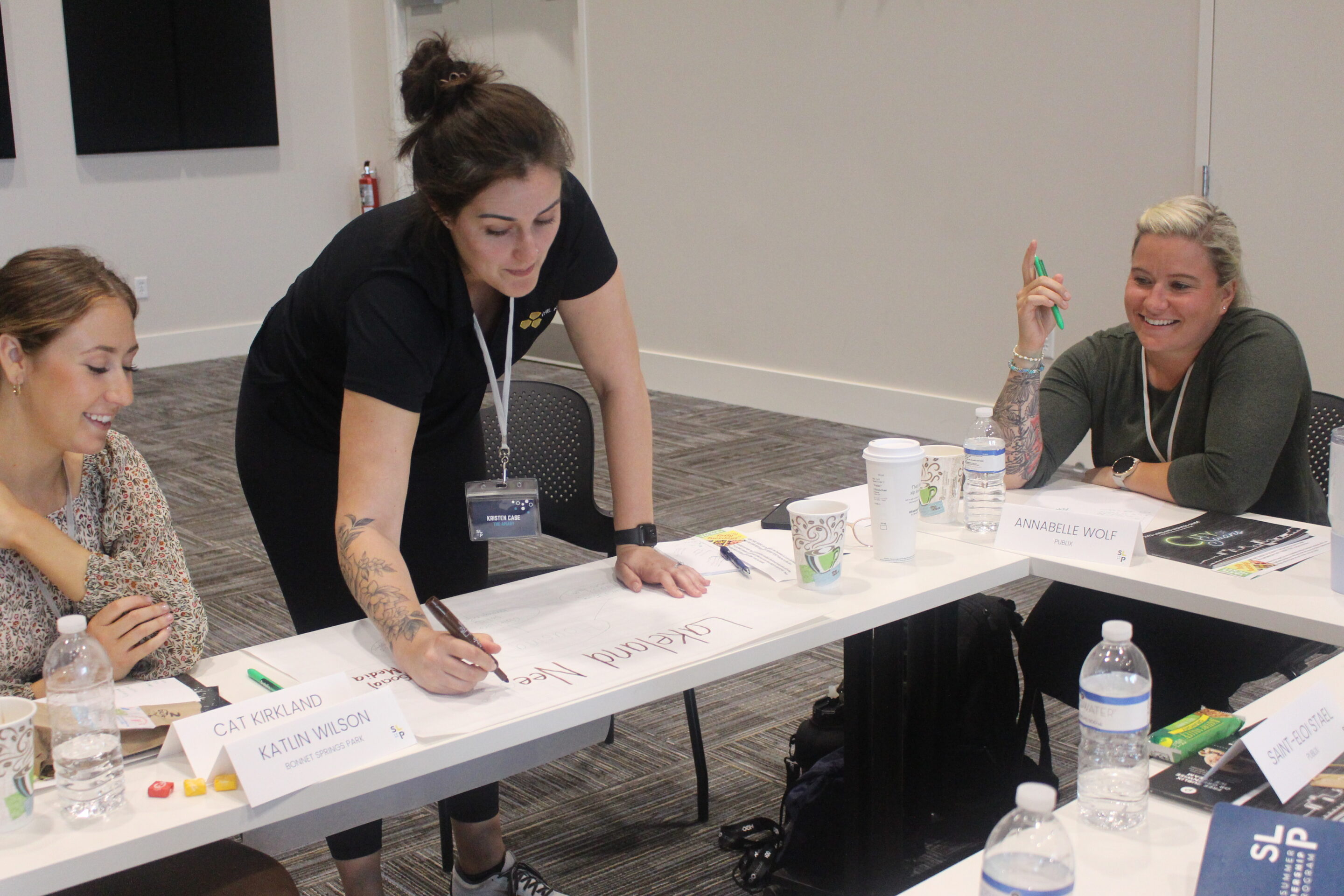 Finally, we headed downtown for a quick social where everyone could gather and get to know one another outside of the program curriculum. Appetizers were shared as well as hilarious conversations about various Lakeland experiences and beyond. There was also an intense game of Jenga played. While the social wasn't mandatory, it was so refreshing and welcoming to see such a crowd want to keep hanging out, even after a long day.  
     I think I can speak for both myself and Kelsey by saying how enamored we are with this Session. We are both in denial that next week we will be more than halfway through but so grateful to already feel connected to such a strong group of not just young professionals but people in our community.  
Until next time!  
Charlotte