By Charlotte Roberts, SLP Intern 
           Hello and welcome to the beginning of session 2! Although Kelsey and I's July Fourth holiday was mostly spent mourning the end of our first session, this second group has already proven to be so enjoyable and exciting they might be giving our first crew a run for their money.  
          This week we had Uncle Nick's for a delicious spread of bagels and muffins. While we placed the finishing garnishes on the room, laying out each new nametag meticulously, Kelsey and I had the chance to beat everyone to breakfast. You would have thought we were carb loading for a race later, but Uncle Nick's is just that good.  
          The crowd slowly but surely started to roll in. David was our first early bird, and it was not until later in the day we found out he was commuting from Orlando! Talk about dedication. Once the last few stragglers made their way into the assembly room Kelsey launched into her orientation presentation laying the groundwork for the day and weeks ahead.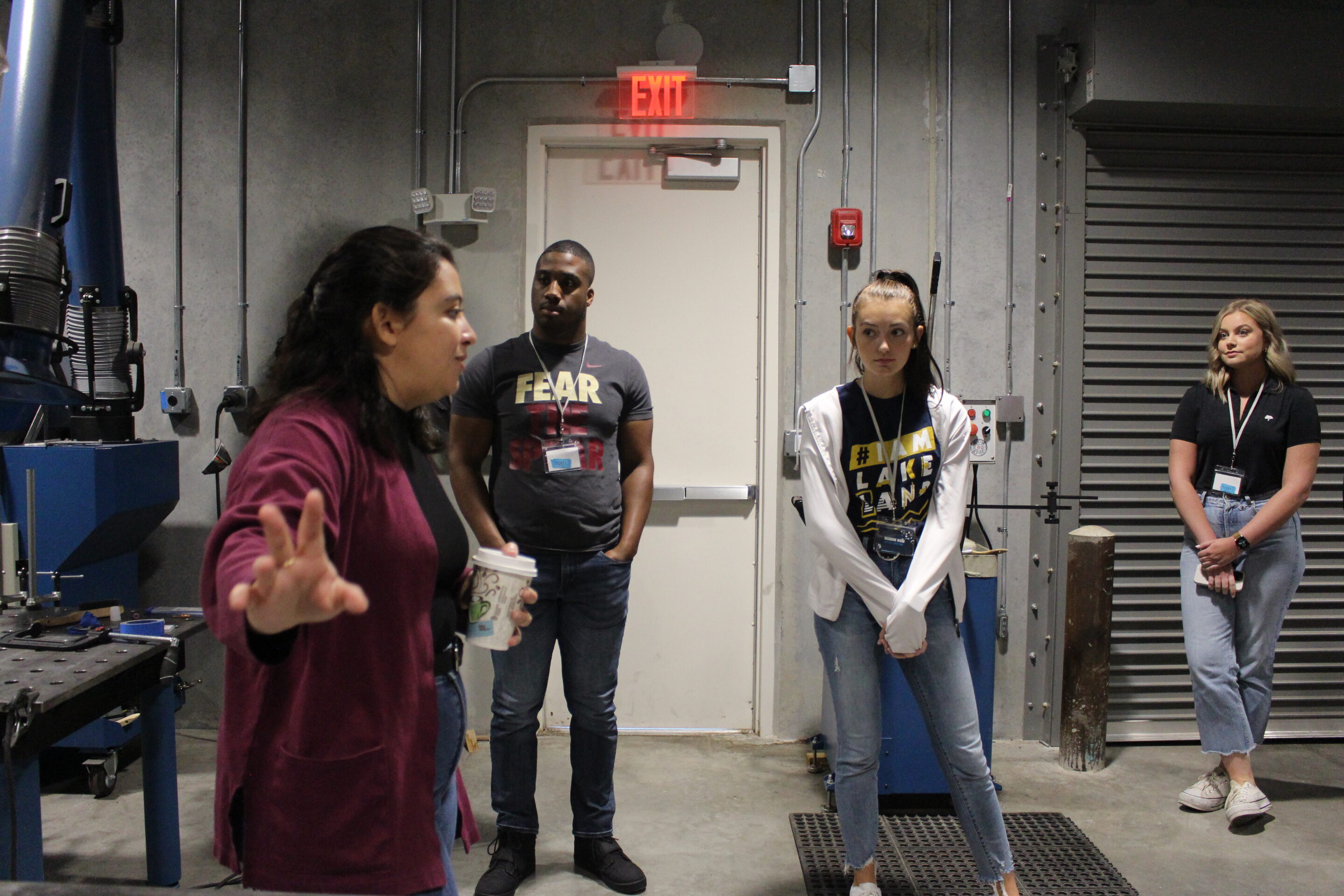 From there, Christiaan Abbott, Workspace Director of Catapult, came in to introduce us to the building we'll be calling our home base for the next few weeks. My group was enamored with the Makers Space, and quickly began sharing anecdotes about their own crafty natures. One participant even built her dining room table! She noted she probably could have used some of the fun gadgets in the Makers Space but that was "for the next table."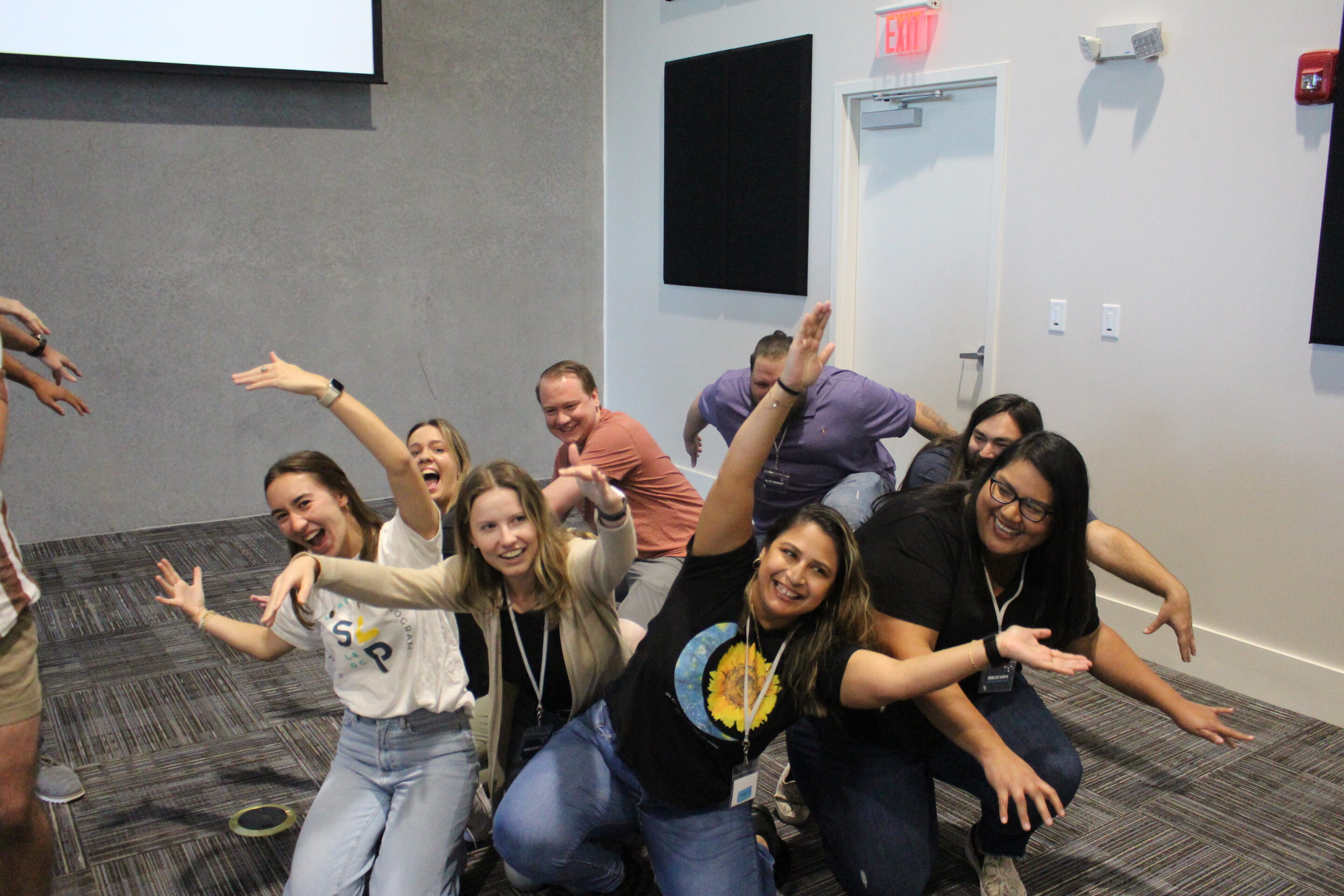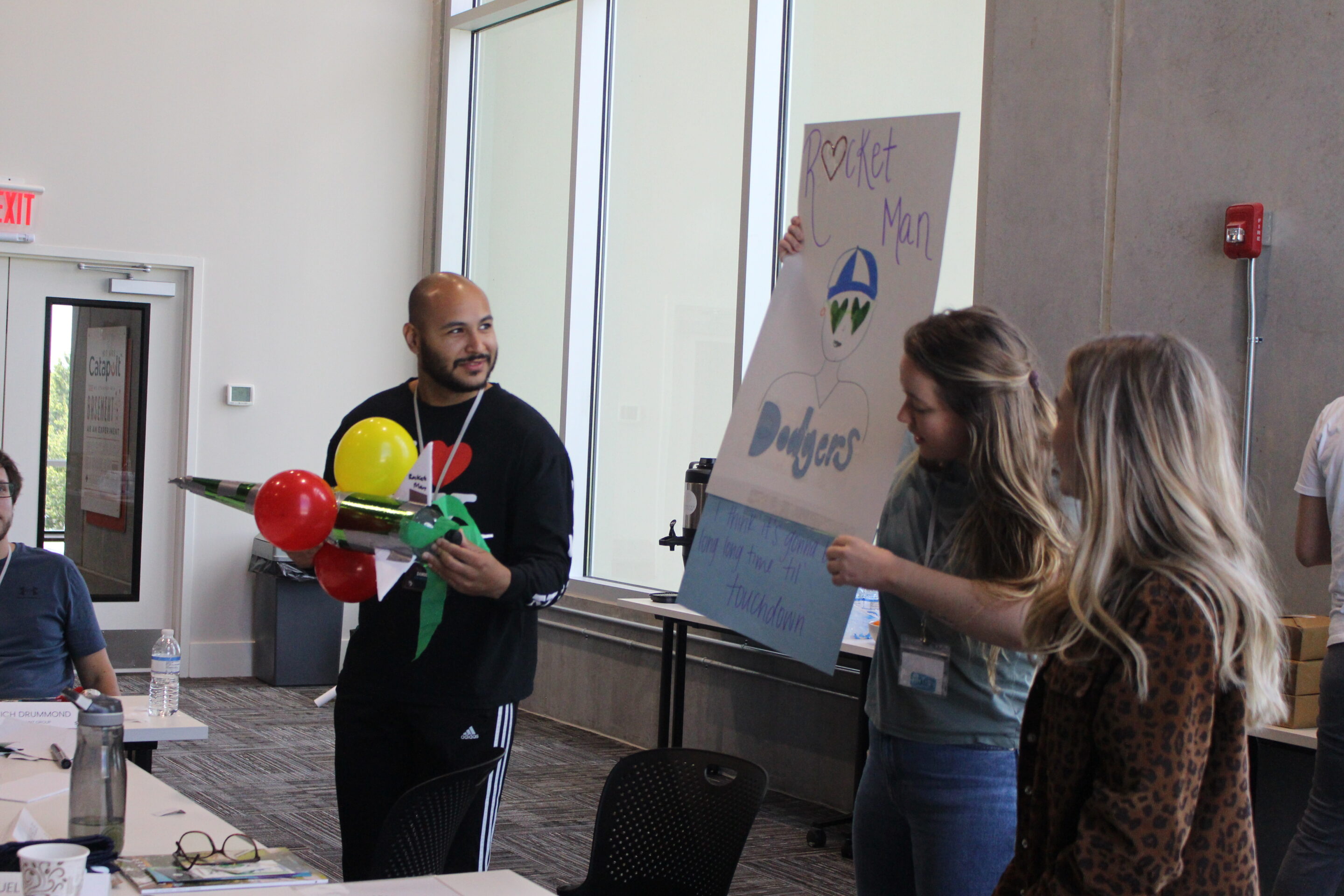 When we all gathered again the icebreakers went into full swing. Because Kelsey and I know more of what to expect this session, it was hilarious knowing the group would go into these only hours into meeting each other and come out of it a little bit closer. The game "transformers" was personally my favorite as each group of 8 was tasked with transforming into whatever random object was instructed. What was even more impressive however was the speed at which other teams could guess what their opponents were. Imagine trying to turn into a vending machine and someone being able to guess within seconds! I think we will definitely be playing charades at one of our socials in the future because these guys are too good.  
          Next Randall and K.C. We headed out to the parking lot to launch the rockets each team created upstairs, this time however we did put cones in the parking lot to make sure we didn't hit a Honda. Team 3 had one of the highest launches our coaches have ever seen. After some time in the heat, it was time for some delicious Black and Brew! I bounced from table to table eavesdropping on all the conversations between groups and you could tell as silly as some of the icebreakers felt it was the perfect way to get everyone chatting.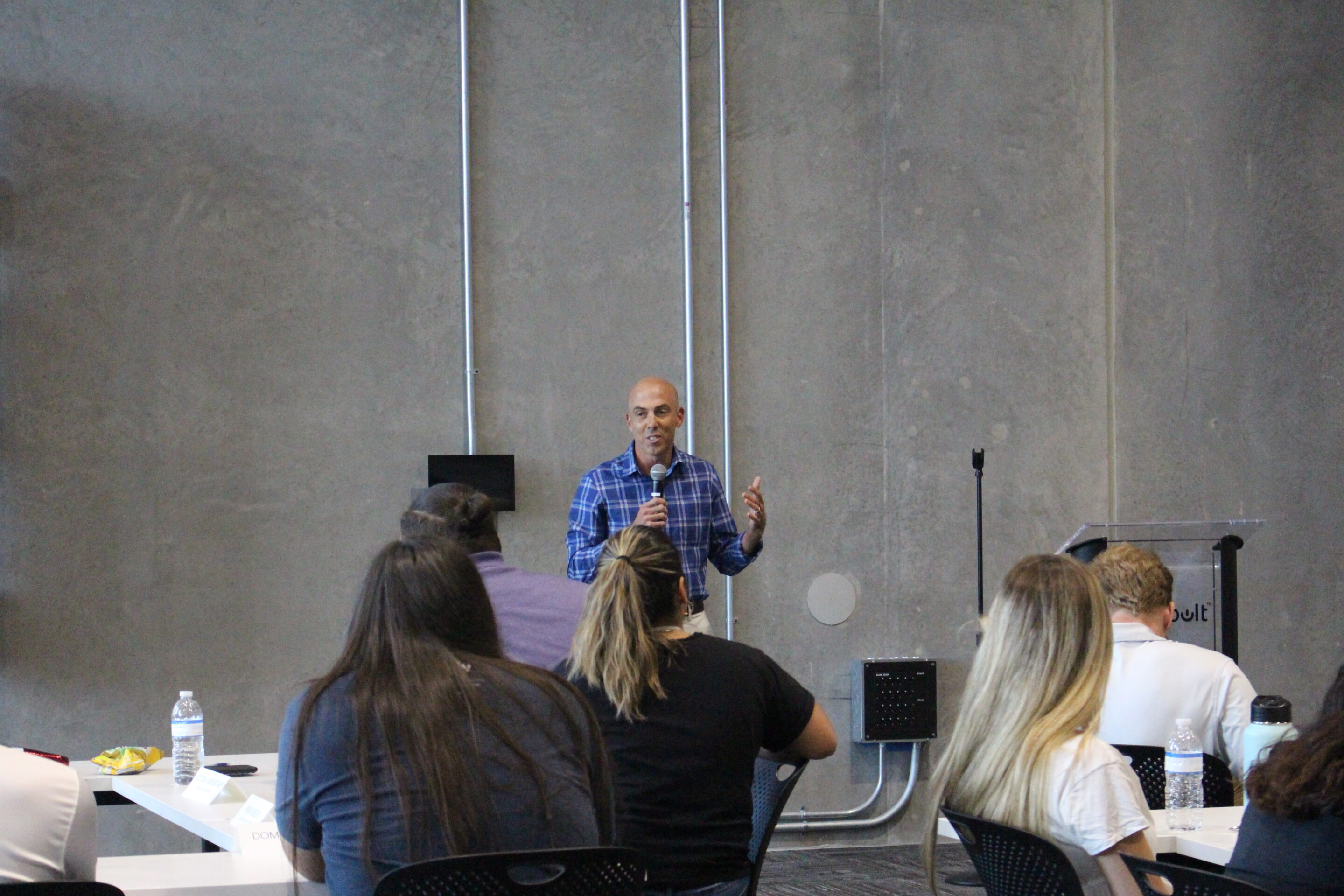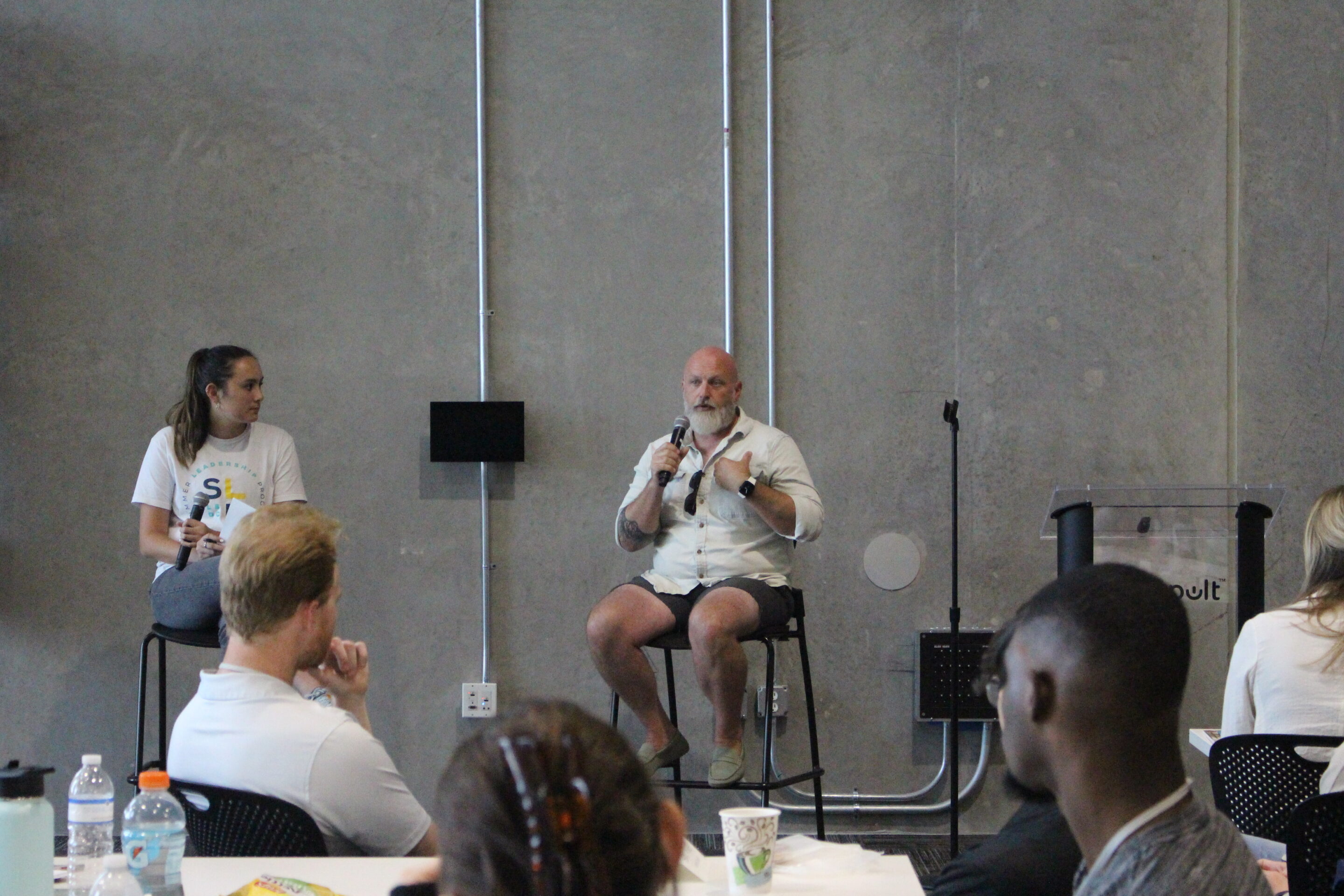 After lunch we had the chance to hear from Commissioner Chad McLeod on his journey to local government and passion for Lakeland. The group was fascinated with his story and asked many questions on civic engagement and pursuing your dreams. Then, Jonathan Bucklew came in to talk about his path to The Joinery. Specifically, the support from the community after opening a food hall only a few short weeks before the beginning of a pandemic.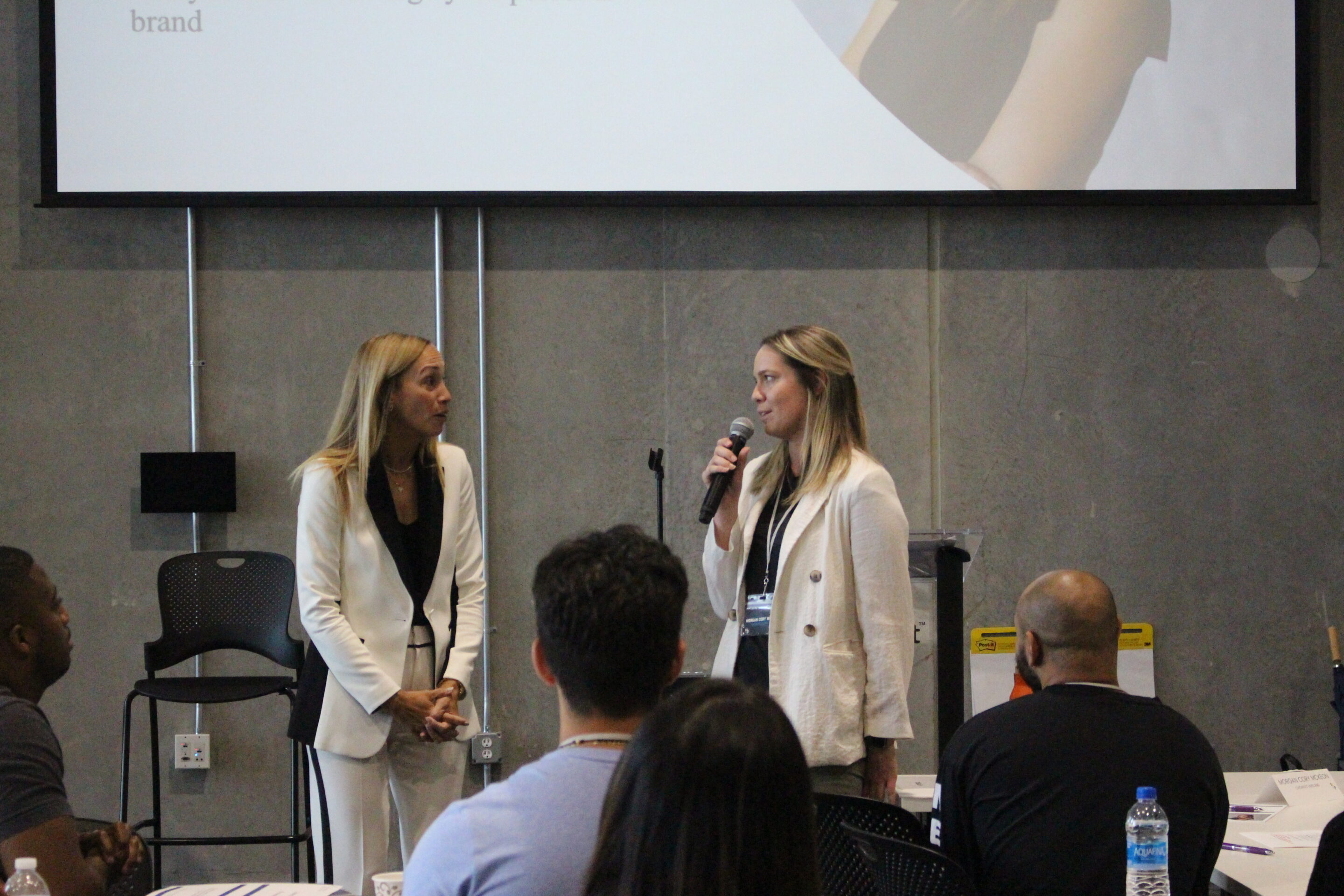 Finally, Nyrka Riskin came in to talk about personal branding and leadership. She spoke on the importance of appearance, consistency, and holding yourself accountable for both your professional and personal life. She ended by asking each participant what their goal was for both the program and beyond. It was so wonderful watching everyone open up to each other about where they could improve.
           Overall, Kelsey and I are over the moon to learn and grow with this session over the next few weeks. Our next journey is to Bonnet Springs and Hollis Gardens so hope for good weather and a great time!  
Until next time!  
Charlotte