Welcome back to the Summer Leadership Program's official weekly blog! As of eight o'clock last night week two has officially wrapped! Yesterday was fun filled and a little hot while we got the chance to experience the outdoor adventures Lakeland has to offer.  
           Before heading on the bus, the participants checked in and enjoyed a delicious Chick-fil-A breakfast accompanied by delicious local coffee from Patriot Coffee Roasters and Concord Coffee. If there is one thing I know about this class, it is that they love a good boost of caffeine, we were making new pots up until four yesterday. Quite impressive. Kelsey went over a debrief of the day ahead and we headed for the bus.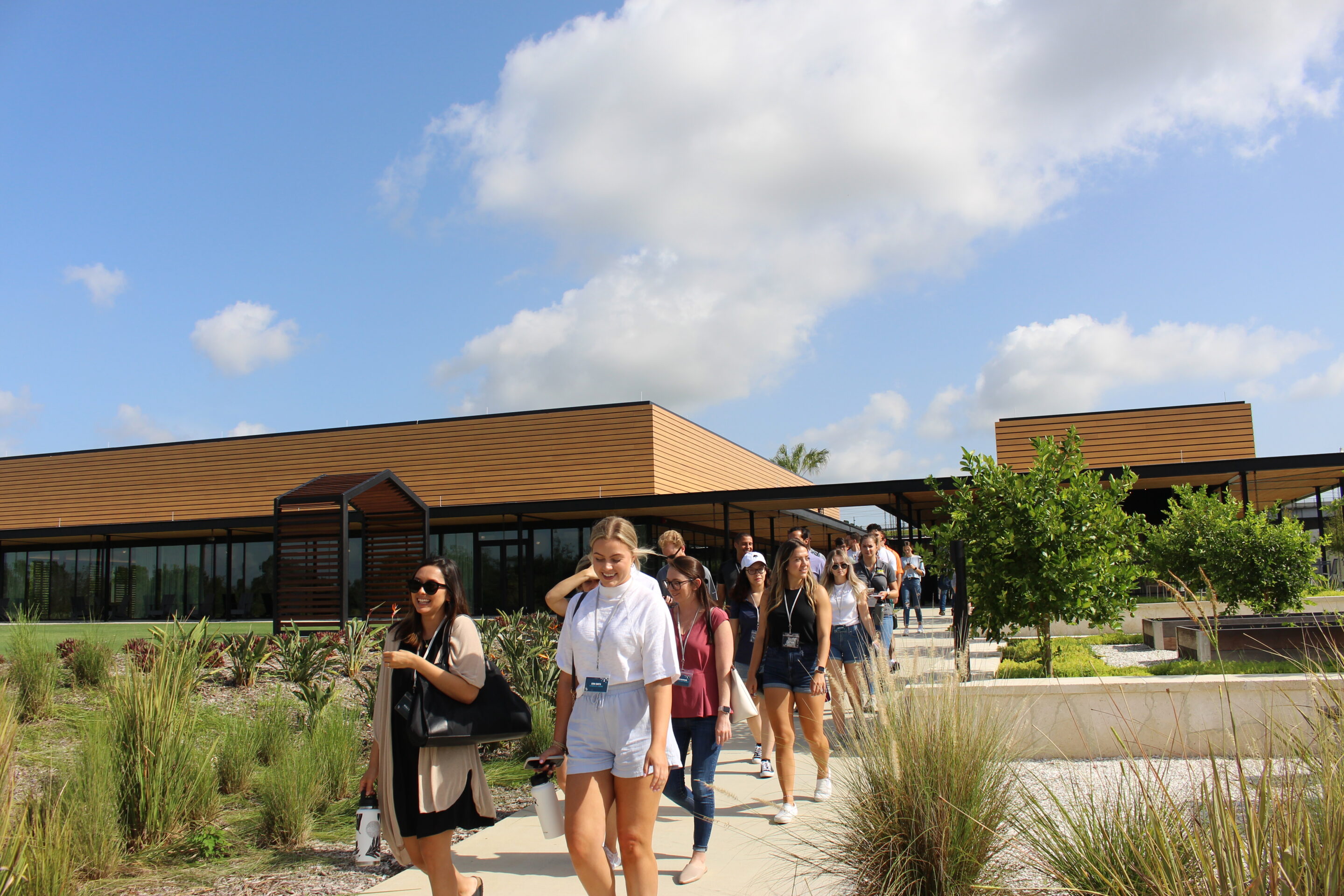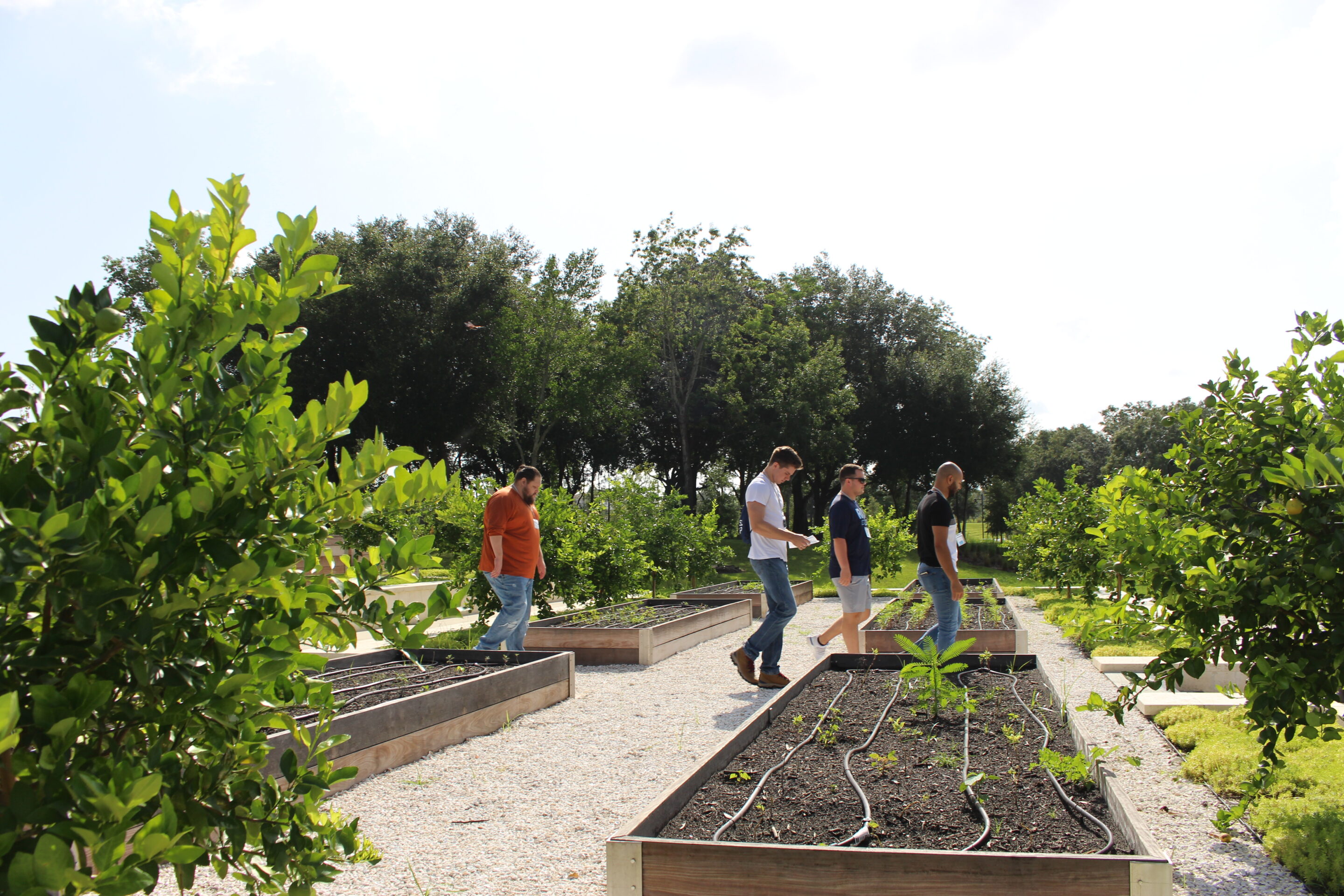 From there we paraded onto the bus and headed to Bonnet Springs Park to get an insider's look at the community funded attraction opening October 22nd of this year. This session we are blessed enough to have some wonderful company, including the fantastic Hannah Holjes, Bonnet Springs Park Interim Development Director, to give us a rundown on the history of the project on the bus ride there. She directed us to the Event Center and emphasized the community support Bonnet Springs has received from Lakeland. I had yet to see the space in person, so my jaw was to the floor the second we departed the bus.  
           Josh Henderson, CEO greeted us upon entering the Event Center. He elaborated on the detailed history of the park that Hannah had shared earlier and then broke down each key feature of Bonnet Springs one by one. Maps were provided as a visual guide, and we went through the stories of design, installation, collaboration, and expansion of arguably one of the most anticipated attractions in the state of Florida. When we visit completed projects, we tend to generalize the process, or recognize it was most likely the effort of one corporation or group. The reason Josh's presentation was so enamoring is because he expounded on the heart and commitment the team behind Bonnet Springs Park has taken to complete. From stories of light fixtures selected meticulously to the conscious effort for the area to be enjoyed by people with all abilities, Bonnet Springs truly has been a community effort. We had the chance to explore the Butterfly Conservatory, Ann and Ward Edwards Boathouse, Blanton Family Lagoon, The Mims Family Lagoon and Boardwalk, and more.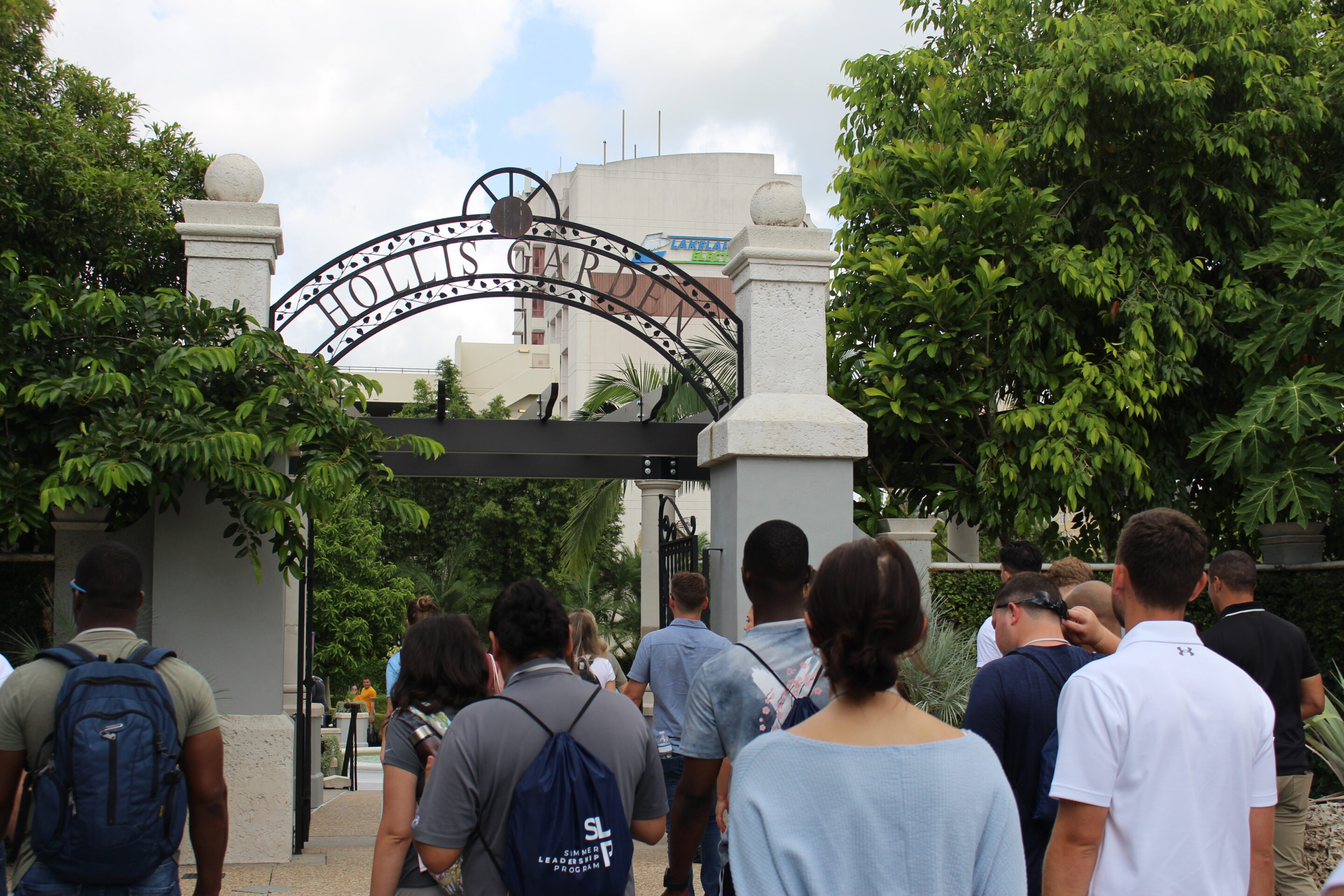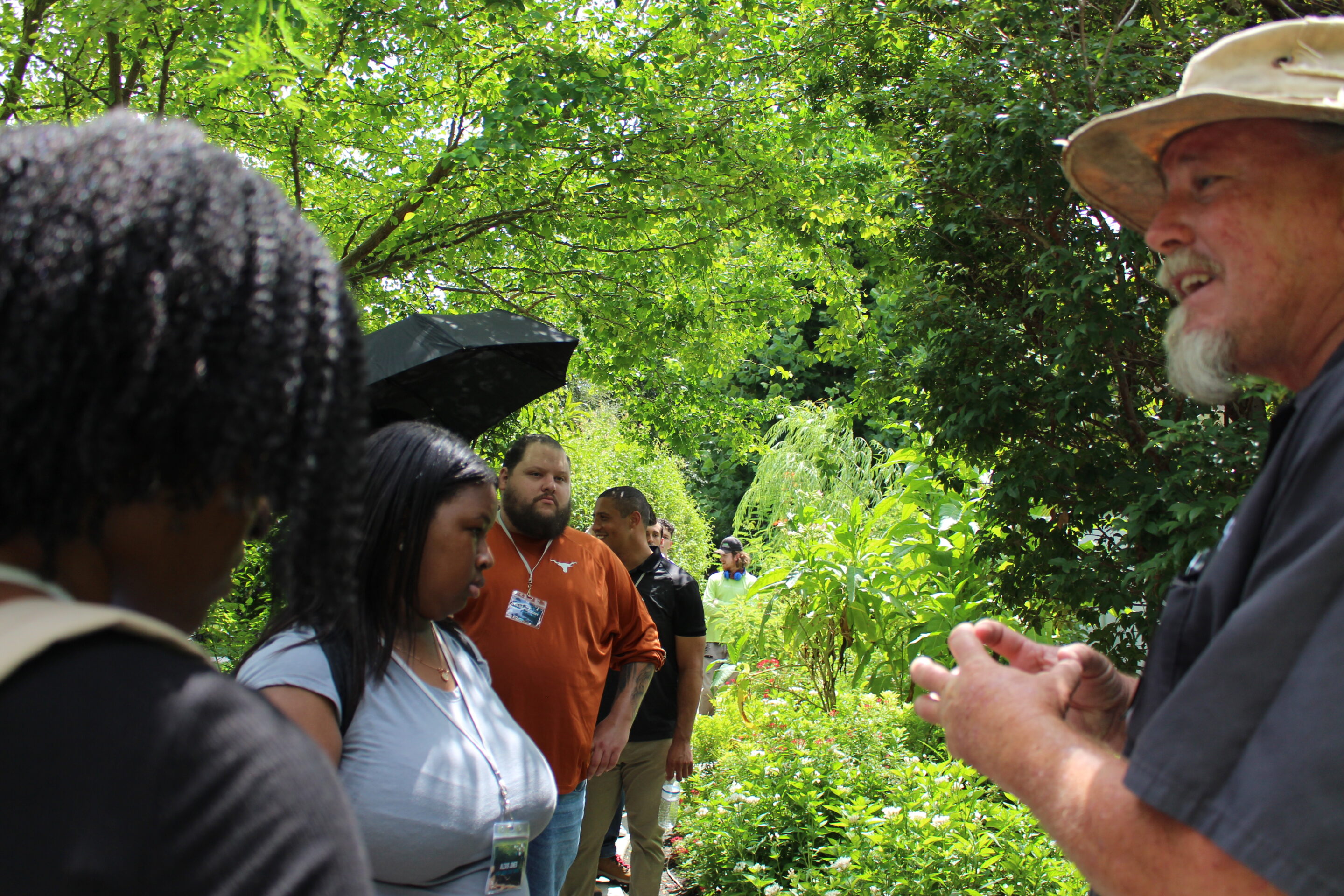 After lofty standards were set for the rest of the day at Bonnet Springs, we headed to Hollis Gardens. Although I have lived in Lakeland for most of my life and spent many afternoons with my family wandering around Hollis Gardens, I have never had the chance to take an in-depth tour of one of the Lakeland landmarks. Stacy Smith, who has been with the city since he was 17 years old walked us around each "room" in the garden, as if it were the rooms in his own house carefully detailing the history and lives of each botanical treasure Hollis Gardens has to offer. From learning what a Stevia leaf actually looks like to seeing a weeping willow from Elvis Presley's Graceland, there was a plethora of anecdotes and confessions nested quite literally in our own backyards.  
          Even with the excellence of both tours unfortunately our group was getting a little tired of the charming summer heat of Florida. Thankfully, lunch time was approaching quickly, and we returned to Bandidas ready to be devoured. Bandidas, a Catapult Kitchen Member, has catered lunch for our group twice and each time they have been so thoughtful as to write everyone's name on their individual lunches, careful to pack each meal with love. We basked in the air conditioning and spent time with good company, refueling with coffee and ice water, delicious food and excited for our next speaker.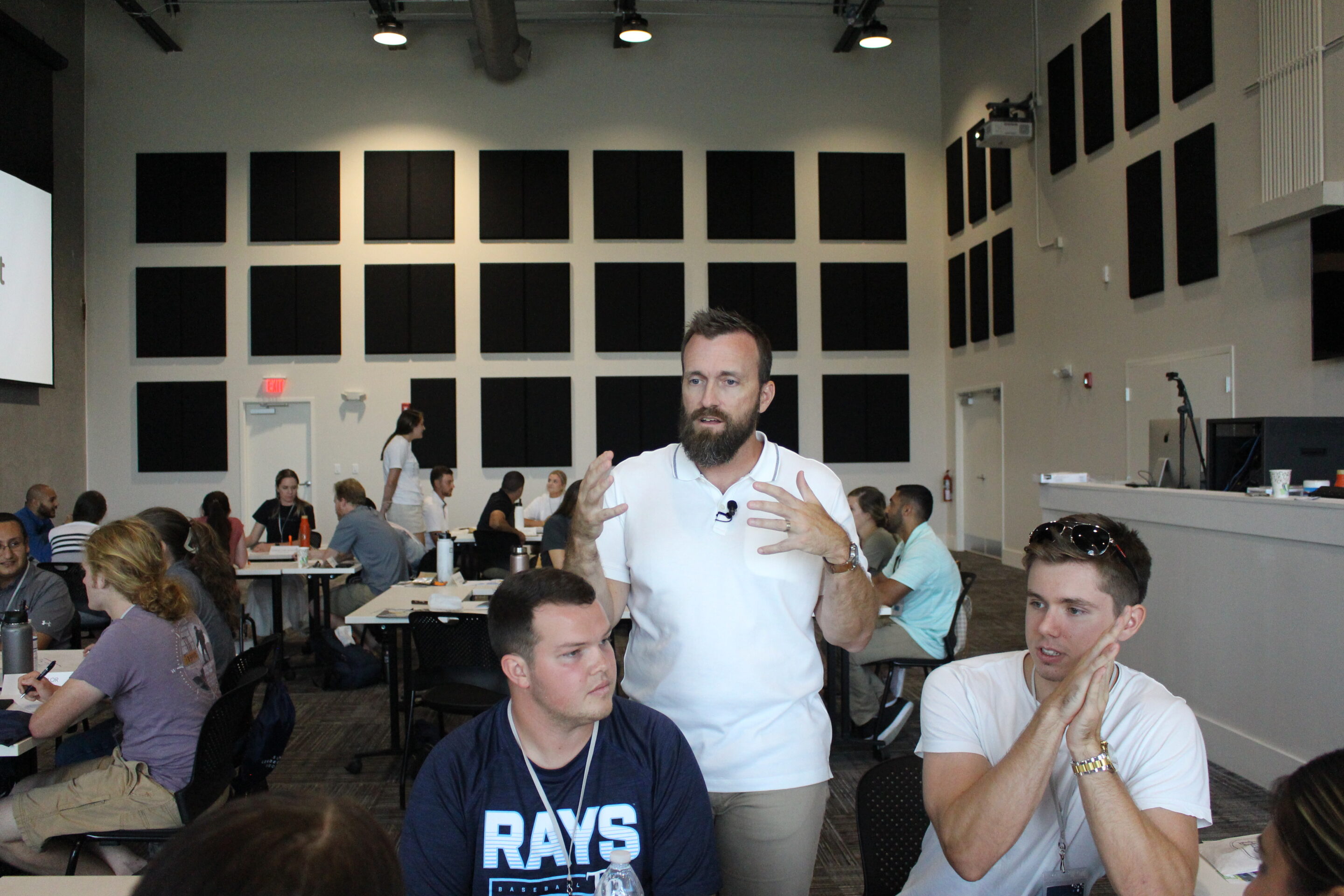 Sam Davidson came again from Nashville to talk to our group about the importance of building a deep community, and crucial recognition of personal passion, talent, and community needs. Due to the structure of his presentation, participants have the chance to move around, sit with fresh faces, and get to know each other while getting to know themselves. One of Sam's many gifts is opening people up, getting to know them with intentionality and positivity. He even joined us for our social after the day wrapped.  
          Those who could then joined us at Federal Bar for some appetizers and a casual social to keep hanging out after a full day of programming. Games were played, jumbo pretzels were split, and everyone exchanged stories ranging from proposals to roommates to dream vacations and destinations. As the group whittled down toward the end of the night, the energy did not, Kelsey and I were so engaged in the conversation we lost track of time and found ourselves walking back to our cars at sunset. The day was so fulfilling, and each interaction encouraged such community I couldn't help but leaving feeling energized for Lakeland's future.  
Until next time!  
Charlotte